Mariah Carey's 'All I Want for Christmas Is You' Only Took 15 Minutes To Write
She's known as the "Queen of Christmas." Mariah Carey covered well-known holiday songs like "Santa Claus Is Comin' to Town" and "Joy To the World," even releasing a few originals with Merry Christmas. 
Here's what we know about her chart-topping track, "All I Want For Christmas Is You."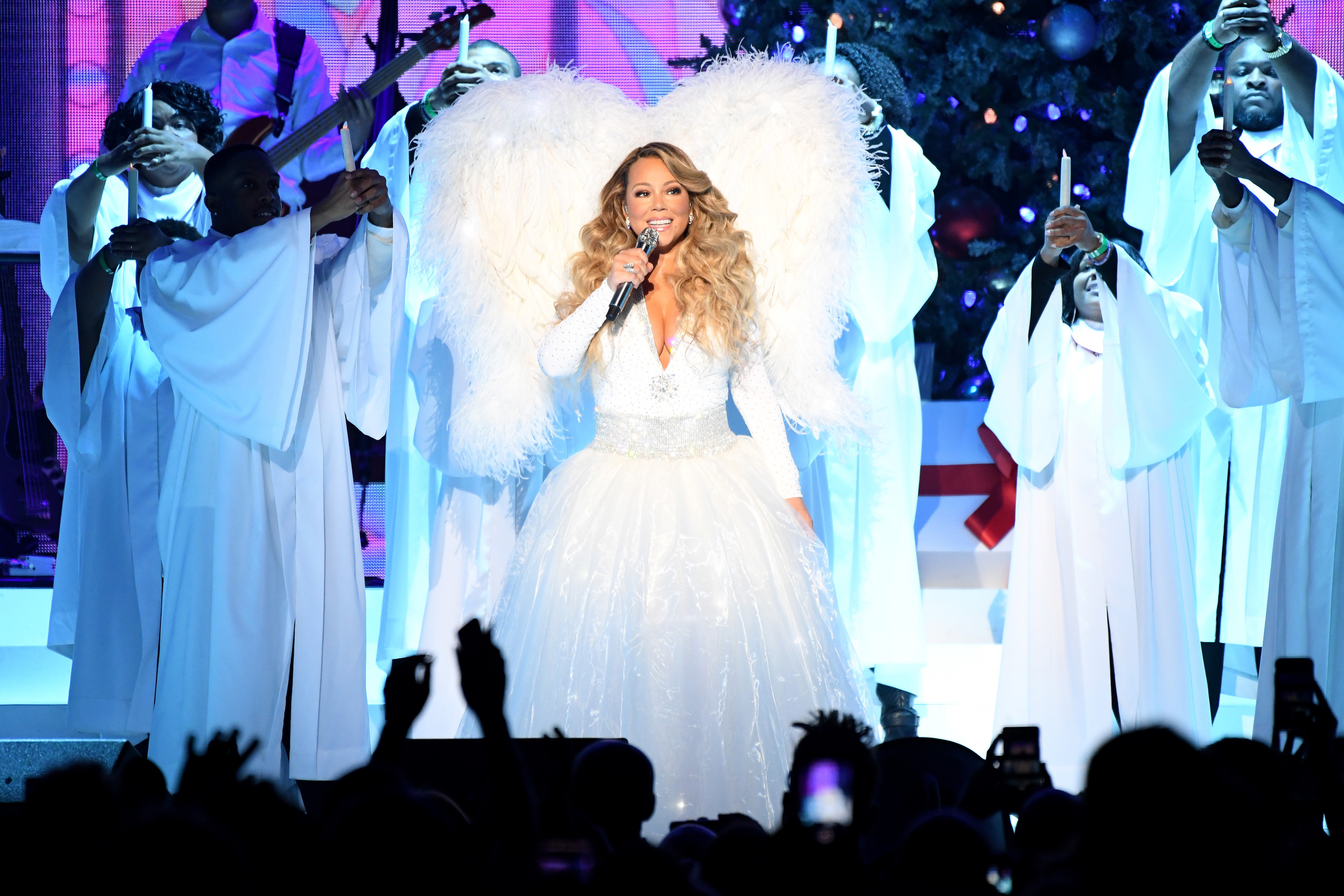 Mariah Carey released 'Merry Christmas' in 1994
Known for songs like "Always Be My Baby," Carey released Merry Christmas in 1994, complete with original holiday songs and iconic Christmas covers. 
Since then, Carey earned the nickname the "Queen of Christmas," performing at the Rockefeller Center "Tree Lighting Ceremony" and the Macy's Thanksgiving Day Parade. Recently, the artist even announced a holiday partnership with the fast-food chain McDonald's. 
One of her most popular songs from this album is "All I Want For Christmas Is You," which Carey co-wrote in about 15 minutes.
Marey Carey's 'All I Want For Christmas Is You' only took 15 minutes to write
It's one of her most popular hits off of her Christmas album. According to Cosmopolitan, Carey co-wrote this holiday classic in about 15 minutes. Of course, some trimmings were added later, but "All I Want For Christmas Is You" was, according to one of the masterminds behind the song, relatively "simple" to create.
"It was always the same sort of system with us," producer Walter Afanasieff said during an interview with Billboard. "We would write the nucleus of the song, the melody primary music, and then some of the words were there as we finished writing it. That one went very quickly: It was an easier song to write than some of the other ones."
"It was very formulaic; not a lot of chord changes," he continued. "I tried to make it a little more unique, putting in some special chords that you really don't hear a lot of, which made it unique and special. I think that's one of the components that made it unique year after year. That part of it took maybe an hour, and then I went home."
Marey Carey's 'All I Want For Christmas Is You' still earns awards and recognition over a decade later
"All I Want For Christmas Is You" is one of this artist's most famous songs, with over 955 million plays on the streaming platform Spotify. 
This track currently holds three Guinness World Records — the highest-charting holiday (Christmas/New Year) song on the Billboard U.S. Hot 100 by a solo artist, the most streamed song on Spotify in 24 hours, and the most weeks in the UK singles Top 10 chart for a Christmas song.
Merry Christmas wouldn't be the only album featuring original holiday songs by Carey. In 2020, the artist released Mariah Carey's Magical Christmas Special on Apple TV+, complete with its original soundtrack.
"All I Want For Christmas Is You" is available on most major music platforms.