Mariah Carey's Alleged Money Troubles Resurface in New Lawsuit
Mariah Carey is one of the most successful singers of all time with 18 number one hits and five Grammy Awards. She's most recognized for her amazing five-octave vocal range and her love-it-or-hate-it Christmas hit, "All I Want for Christmas Is You."
She's been described as an old-school diva and her spending habits reflect her propensity towards a lavish lifestyle. Despite her grand spending and a net worth in the millions, some of her employees have been displeased with her their pay as well as treatment.
Carey already has a couple of lawsuits pending with former employees and now there's been another lawsuit filed from someone very close to the family, her former nanny.
Why is Mariah Carey's former nanny suing her?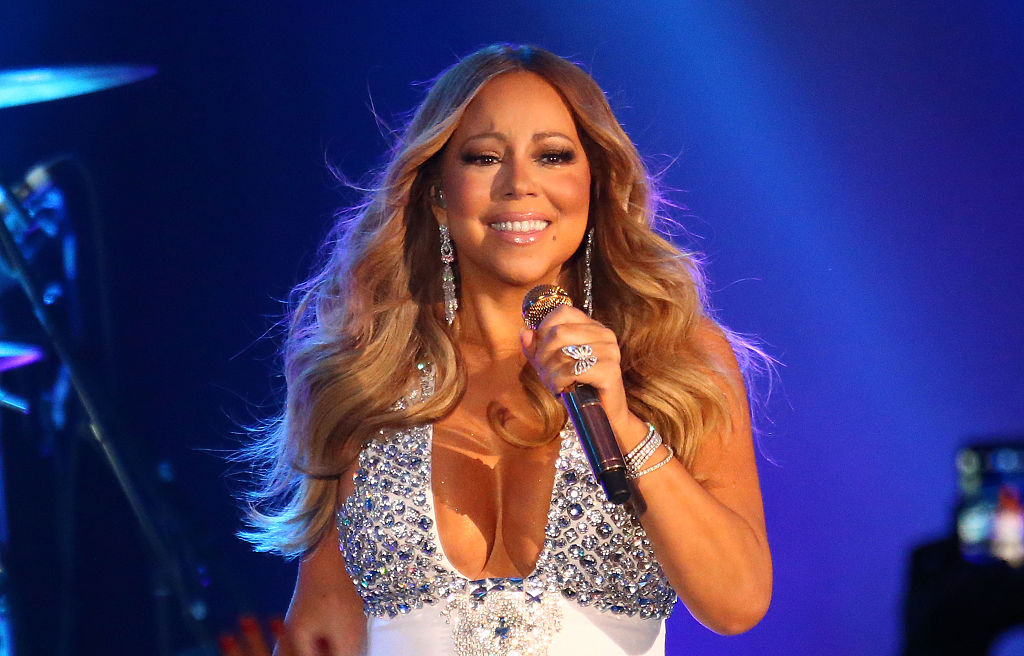 Carey has two children, twins Monroe and Moroccan, with her ex-husband Nick Cannon. Carey employed Maria Burgues to work as a nanny for the twins at a rate of $25 an hour.
The suit claims Burgues was required to travel on tour with Carey but wasn't properly compensated for her travel time. The suit also seeks damages for "emotional distress" for her treatment during her time working for Carey.
The suit claims that Burgues complained about Marcio Moto, the bodyguard for Carey's twins, several times but no actions were taken to protect her from his abuse. Moto allegedly shouted at Burgues and threatened her on multiple occasions.
The suit also claims Moto was responsible for dangerous incidents concerning the children that were blamed on Burgues. The last of these incidents, one of the children walking out of a dance studio unattended, led to Burgues' firing in April of 2018.
What other financial problems has Mariah Carey been involved with?
Carey is no stranger to financial and legal battles. In early 2019, Carey's former assistant Lianna Shakhnazaryan sued Carey over alleged physical and sexual assault at the hands of Carey's former manager Stella Bulochnikov.
The most outrageous of Shakhnazaryan's claims was that Bulochnikov tackled and urinated on her on multiple occasions as well as calling yelling racial slurs about her Armenian heritage. Carey filed a counter-suit on her former assistant, claiming Shakhnazaryan had filmed her without her consent and was attempting to extort her for $8 million.
A suit was also filed against Carey by her former housekeeper Maria Salazar for low wages. For a pop star rumored to spend $100,000 a month on exotic flowers, as well tens of thousands of dollars doggy spa treatments, it's surprising how underpaid and poorly treated many of her employees claim to have been.
Mariah Carey's split with James Packer gave her a big settlement
In 2016, Carey split with her then-fiancé: Australian billionaire James Packer. Rumors spread like wildfire from various "inside sources" about the nature of the breakup, one source citing Carey's "extravagant spending."
Excerpts from Packer's biography, The Price of Fortune: The untold story of being James Packer, paints a different picture. In it, he says he was "in a bad, bad way" before they were set to be married, but lets on nothing about Carey's lavish spending.
Carey hasn't publicly stated the exact reasons for their split either, but her response to questions about the men in her life in a 2018 interview with The Guardian is telling. Writer Simon Hattenstone quoted Carey as having once said, "I went from one semi-psychotic guy to the next," and proceeds to ask if she has a dodgy taste in men. Carey replies, "Oooooh… possibly. That could be one assessment. I have to take the blame for it."
Regardless of the reasons for the broken engagement, Carey walked away with an engagement ring rumored to be worth around $10 million and an undisclosed settlement in the millions from Packer. Perhaps some of this settlement will help with the possible fallout from her pending cases.