Mariah Carey's Family Wanted Her Money So Badly That They Tried to Have Her Institutionalized
Mariah Carey has been at the center of a great deal of drama during her years in the public eye. At the same time, she is inarguably talented and has had a long and enduring career despite her troubles. Recently she wrote a memoir, in which she revealed one of the big reasons she's struggled so much. Carey grew up in an extremely toxic family — and they didn't stop hurting her when she became an adult. 
A record-breaking career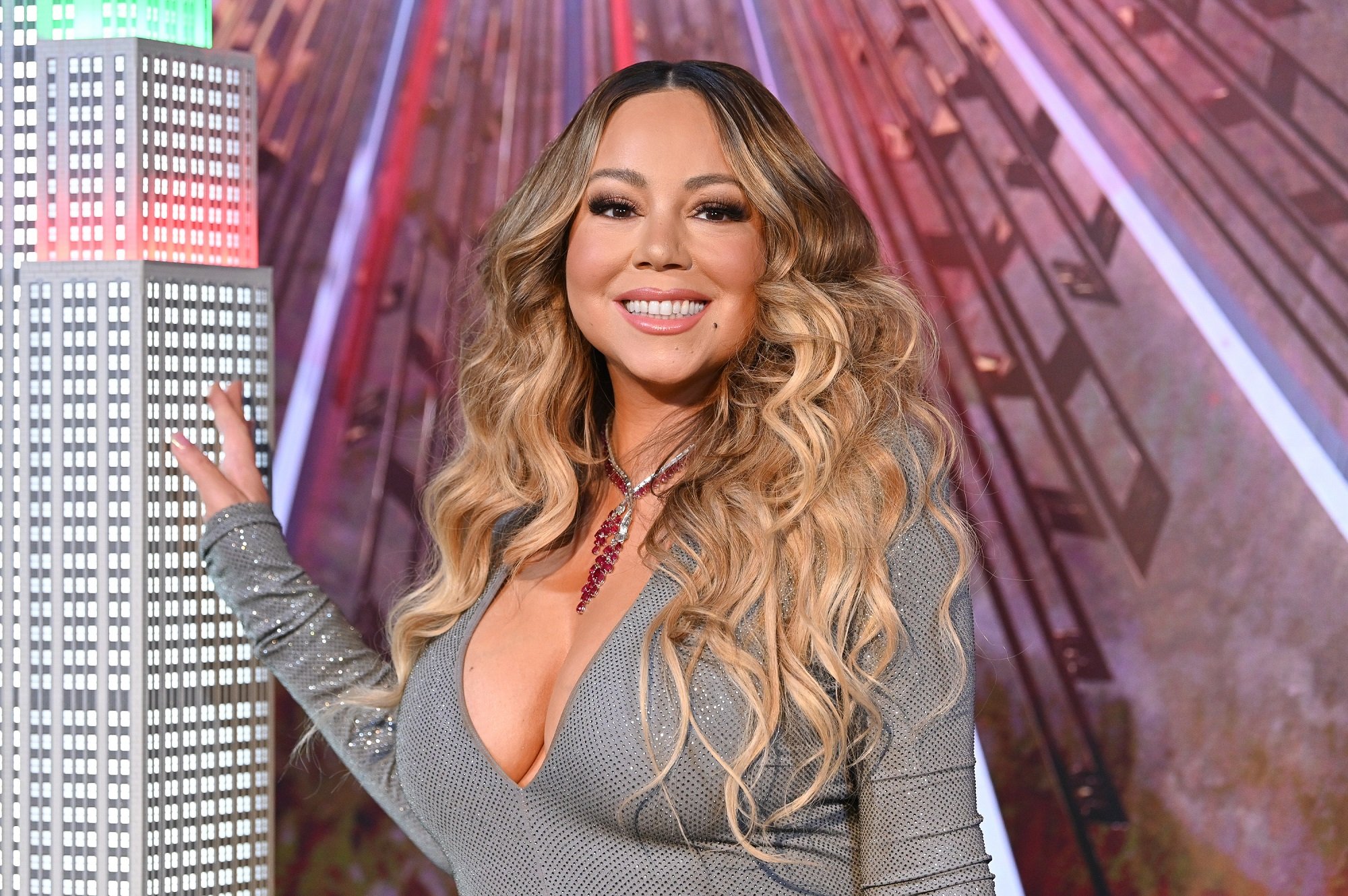 According to Biography, Carey was only two years old when she showed surprising musical talent. Her mother was an opera singer, and Carey was only a toddler when she started imitating her. She started voice lessons at age four, and she went on to develop a powerful voice with a five-octave range. 
At 18, Carey managed to slip a demo tape to Tommy Mottola, president of Columbia Records, at a party. He listened to the tape that night, and he was so impressed that he signed her as soon as possible.
Carey released her first album, Mariah Carey, in 1990, and went on to release dozens of albums. She has crushed a number of records in the music industry, including the most number-one singles by a solo artist, the most-streamed track on Spotify within 24 hours, and the only artist with a number-one hit in each year of a decade. She also recorded the best-selling holiday single of all time: "All I Want For Christmas Is You."
Carey has achieved an impressive level of success, and she has a net worth of $300 million and shows no signs of slowing down. But at the same time, she has also wrestled with painful personal issues. 
Mariah Carey's toxic family relationships
Carey recently released a memoir, The Meaning of Mariah Carey, and one of the subjects she covered in the book was how dysfunctional her family was. Her parents divorced when she was three, and she lived with her mother and older sister and brother.
According to the New York Times, there was frequent physical violence in the home, to the point that she learned to be on alert for danger at a very young age. "By the time I was a toddler, I had developed the instincts to sense when violence was coming," Carey wrote in her memoir. "As though I was smelling rain, I could tell when adult screaming had reached a certain pitch and velocity that meant I should take cover."
Carey recounts vivid examples of abuse, such as the time her brother slammed her mother against the wall. Unsurprisingly, she was not safe from the abuse either. She recalls an event when she was 12 and her sister gave her Valium. In her drugged state, the sister went on to offer her cocaine, then gave her third-degree burns. She then went on to attempt to sell her to a pimp. 
Sadly, this wouldn't be the last time her family abused and exploited her for money. 
The singer's family crossed a line
Too Fab reports that Carey opened up about the dynamic during an interview with Oprah. She revealed that once she became successful her family started treating her "like an ATM machine with a wig on."
Her siblings have reportedly sold stories to the press, attacking her and spreading lies. In 2001, the singer was going through an emotional crisis. Instead of offering support, her mother called the police. 
As she points out, her family "just happened to claim I was unstable and try to institutionalize me immediately after I had signed the biggest cash deal for a solo artist in history." Carey believes that her family subjected her to being locked in an institution in order to gain access to her money. 
Given their history, it's no surprise that Carey has cut ties with her volatile family. Her fans hope that the singer's chaotic days are behind her and that she can find peace in the future.