Mariah Carey's Hot Pink Porsche Screams Early 2010s
2010 was a more innocent age. Barack Obama was the president, and even Hollywood's power couples were still together. And, while Brad Pitt and Angelina Jolie were the talk of the town, Mariah Carey's relationship with Nick Cannon was also going strong.
It was so strong in fact that Cannon gave Carey multiple cars, even though she's the richer one. That said, one of those cars was a ridiculous hot pink Porsche, which was definitely a sign of the times. 
Mariah Carey and Nick Cannon's relationship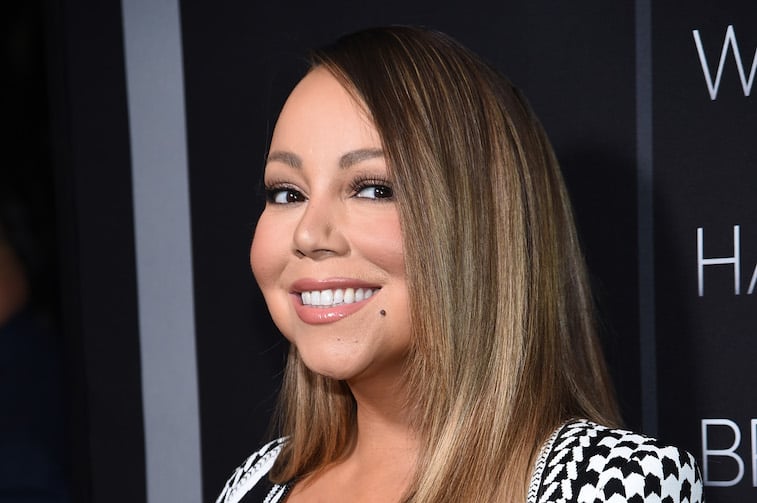 The two first met when both of them were attending an awards show back in 2005. The two were leading very different lives back then, and perhaps, like the saying goes, opposites did attract.
Cannon was 10 years younger than Carey and he was just starting off on his showbiz career, while Carey was on the top of the world in terms of fame and stardom. 
But, they were in love with one another and so, they tied the knot in 2008. Soon, Carey gave birth to twins, Monroe and Moroccan. While the two seemed to be happily married for many years, eventually, in 2014, Cannon filed for divorce. Like with many marriages, they simply had irreconcilable differences.
That said, while both have moved on with their lives, Cannon said that Carey will always be someone that he loves, despite their divorce.
When times were good, Nick Cannon gave Mariah Carey cars
But, when the two were happily married, Cannon wasn't afraid to give Carey some lavish gifts. For example, Rolling Stone reported that, on Christmas in 2010, Cannon gave Carey a brand-new Rolls-Royce Phantom. This was a $400,000 luxury car that many celebrities love to have in their garage.
On top of that, Cannon customized it a little bit for her. Carey was pregnant with twins at the time, so naturally, the license plate said "mommyMC." 
This was a great gift that Carey seemed to like. Cannon probably learned from his past choices, too. Earlier that year, on Carey's birthday, Cannon gave her a customized Porsche Cayenne that was not just painted in hot pink, but in, as DUB magazine said, "Mariah Carey Pink."
This Cayenne also had a customized interior that had her initials, MCC, embroidered on the headrests. DUB Magazine, which helped create this custom Cayenne with Cannon, also put "Mariah Carey Pink" in the interior. The interior of this custom Cayenne also got a premium Alpine audio system that's fitting of a singer of Carey's caliber. 
On the outside, other than "Mariah Carey Pink" showing up on the tires as well, DUB Magazine also gave the car some new, 22-inch wheels. It's not known how much money it cost Cannon to customize the Cayenne for her, but a brand-new 2010 Cayenne could cost anywhere between $45,000 to $125,000 depending on the trim and options. It wouldn't be surprising that, for the occasion, Cannon chose the most expensive version for Carey.
What car Mariah Carey drives now
While painting a car hot pink was a fad that largely died out in the early 2010s, Carey still seemed happy with the gift. But, just like her marriage with Cannon, Carey has moved on from this custom hot pink Porsche.
For example, Celebrity Cars Blog reported that, in 2012, Carey drove a black Mercedes-Benz SLK. Her SLK was still customized however, as it had pink "M's" embroidered on the headrests.
And, while cars are cool, Carey enjoys flying on her private jet as well. Obviously, she can't use her jet for every trip, but it's a significant upgrade over her hot pink Porsche.