Marie Kondo Wants to Tidy Up a Town for New Netflix Show
Marie Kondo first made a name for herself by writing books about decluttering and organizing. As an author and businesswoman, she established her "KonMari Method" and brand, but Netflix introduced her to a wider American audience.
When the show launched in January 2019, it was the talk of the water cooler, – and social media – inspiring a movement. People looked at cleaning up their homes in a new way and loved Kondo's gentle approach.
If it doesn't spark joy, part with it. The show's buzz lasted a while. Kondo is still publishing books, but it's just been announced that she's partnering up with Netflix again for a new series. Who's ready?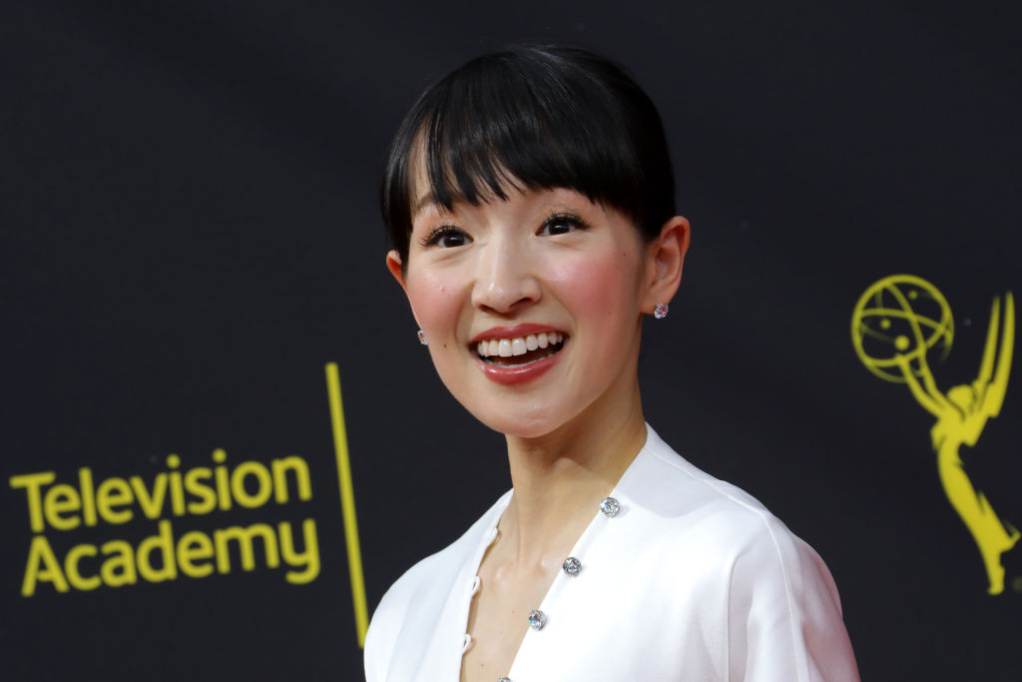 Marie Kondo developing Netflix show for a town
Expanding her reach in the anti-clutter game, Kondo is working on a series that will transform a community. According to a press release from Netflix, they want the public's help for this new installment.
"In this new series, Marie and her team set out to tidy one small town in America, sparking joy in big new ways. Visit TidyMyTown.com to nominate a town for Marie Kondo's new joy-sparking mission!"
The series will select one American town to revamp one or more spaces, and Kondo and Netflix are accepting applications from residents. That means you! Ideas include restaurants, historical areas, the mayor's office, schools, or a fire station.
What is the 'Tidy My Town' application asking?
You can nominate your town, and besides requesting some personal details and contact information, the application considers that most locales have enacted strict social distancing and/or quarantine polices.
With that in mind, the form explicitly states that no one should risk their life to create photos or footage for their application.
One of the things being requested is a video tour of one's town, complete with an interview from a local community leader. It doesn't have to be a government official, but anyone who is active in the area or a hometown hero.
To better understand your town, the application also asks what makes it special, which areas need tidying, noteworthy spots such as an art center or historical landmark, and local industries.
One question asks, "Are there any major goals your town has for the future? For example: to increase the number of small businesses; to draw in more tourists; to harness natural resources; to make the town pedestrian friendly, etc."
Submit the form online and wait to see if your city is chosen.
Kondo's popularity soared after Netflix original series debut
Nearly five years after releasing her book, The Life-Changing Magic of Tidying Up, Kondo landed her Netflix series which saw her visit a different home in each episode.
With her first show, not only did Kondo enter the homes of her clients, but in a way, she entered viewers' homes too. Millions of people surveyed their surroundings and wanted to transform their worlds.
It's something Kondo was aiming for with the series. During a 2019 interview with Deadline, she shared that she and her husband (who serves as a producer) were grateful for the team at Netflix and the fact they understood and wanted to spread her message.
She told the outlet:
"I think I'm just astonished by the power that tidying has. I, myself, have always been certain of the power that tidying has, but I think my belief in it is always strengthened by seeing the reaction, and the action, of people that watch the show. And really, their reaction showed me that this is something that the world needs and wants. There is an inherit desire to live a more simplified life. So, I think it's become a great opportunity for everyone to discover that about themselves."
Kondo wants to continue her work on a larger scale, so if you're interested in transforming your town, check out the "TidyMyTown" site.