Did 'Ex on the Beach' Stars Marie Roda and Devin Walker Ever Date?
Challenge fans were excited when Staten Island native Marie Roda washed up on shore as Devin Walker's ex on Ex on the Beach Season 3. However, they were also confused because no one knew they ever dated. During Roda's speech, she claimed they dated on and off for two years after meeting on The Challenge: Vendettas.
After researching their alleged relationship more, there is seemingly more going on behind the scenes. Did MTV fake this relationship for Ex on the Beach? Keep reading to find out!
Disclaimer: This article is not accusing MTV or the reality stars of faking a relationship for the show. The purpose of the article is to question the validity of their alleged fling.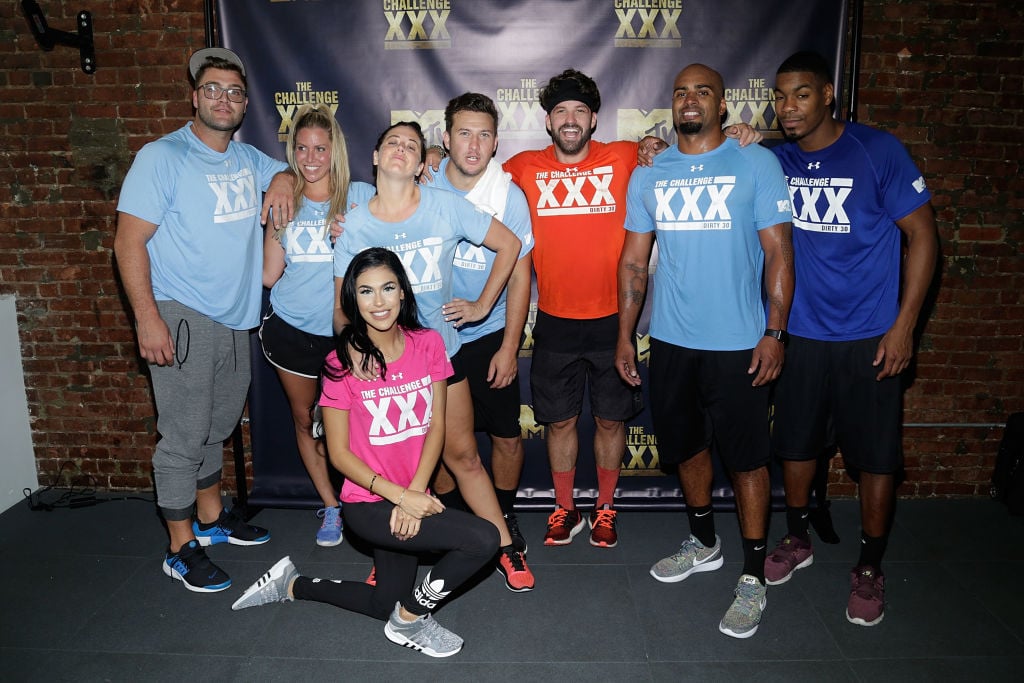 Marie Roda and Devin Walker allegedly began dating on 'The Challenge: Vendettas'
For the 31st installment of The Challenge franchise, it featured contestants from Big Brother (US) as well as Ex on the Beach (UK) and Geordie Shore for the first time. It also marked the initial meeting between Challenge vets Roda and Walker, although the MTV cameras did not document their alleged relationship. They've also participated in a few reunions and promos together, so the MTV stars could have started a fling behind the scenes.
Marie Roda and Devin Walker's proven relationships
Roda first made her MTV debut in 2012 on The Real World: St. Thomas. She developed a "showmance" with fellow housemate Robb Schreiber almost immediately, although viewers described their relationship as toxic. During the reunion for the show, the Staten Island native revealed she and Schrieber are no longer dating.
In mid-2016, Roda began a fling with Are You the One? Season 2's Anthony Bartolette after they met on The Challenge: Invasion of the Champions. A year later, she mentioned her relationship with Bartolette in an interview, saying they had "a little rendezvous to Florida and Aruba" after The Challenge. The MTV star also said she took him as a plus one to her friend's wedding. She described their relationship as "a playful sister/brother bond right now with a high probability of some lovin' if we were near each other."
Walker first appeared on Are You the One? Season 3 in 2015 where his manipulative ways and sarcastic comments received love and hate from fans. He "played puppet master" with his confirmed no-match, Kiki Cooper, and they broke up shortly after the showed aired. While Walker has competed in five seasons of The Challenge since AYTO, he has never appeared to be in a relationship after Cooper.
Is MTV faking the Marie Roda and Devin Walker relationship?
When Roda washed up on the beach, she claimed they started dating after meeting on The Challenge: Vendettas. MTV then showed a five-second clip of the two standing together during an elimination, however, offered no other visual proof. She also said they dated on and off for the past two years, but filming for Vendettas concluded in November of 2017, and they shot Ex on the Beach around April 2019.
Roda wrote a recap of the Ex on the Beach premiere, and said this when talking about her alleged ex, Walker: "On this season he's looking for someone to check him and someone with a bigger personality than him. Guess who is slated as Devin's ex? Your girl is about to show up." Using the term "slated" is an interesting choice of words when referring to someone she supposedly dated.
According to Stop Being Polite, Cooper initially agreed to appear on the show as Walker's ex but backed out at the last minute. Therefore, MTV production switched Roda from an OG to an ex to keep Walker on the show and then will bring Bartolette as her ex in a later episode.
Watch Ex on the Beach Tuesdays at 8 P.M. EST on MTV!