Did Marilyn Manson Really Kill a Chicken at One of His Concerts?
History's most beloved rock 'n roll artists are characterized by their unapologetic edginess, bold fashion choices, and crazy lifestyles. Fans would crowd at concerts to witness a celebrity's free-spirited stage presence. Outrageous make-up and hairdos would complete the larger-than-life personas, allowing audience members to forget that their heroes are human. The overall lifestyle of rockstars often prompts rumors, with outsiders questioning where the performer ends and the person begins. For notorious '90s artist Marilyn Manson, exaggerations of his antics only helped to strengthen his goth-rock brand.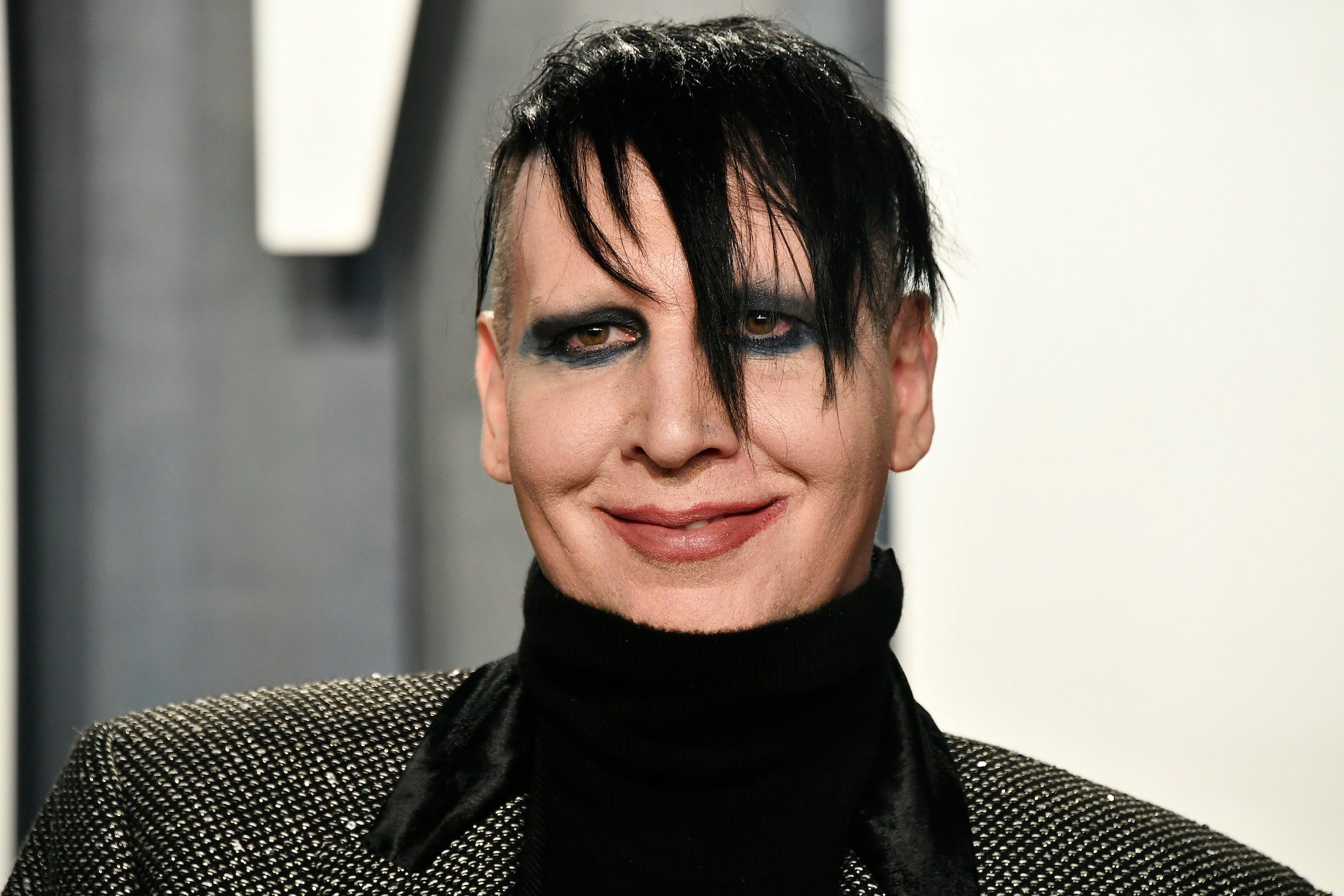 What happened to Marilyn Manson as a child?
As Biography tells it, Manson had an extremely rough childhood. Called Brian Hugh Warner at the time, the young boy faced sexual abuse and deep trauma that would spur a rebellious streak. It wasn't until he began attending a Florida community college that he found an outlet for his energy. He started as an entertainment journalist and was inspired by many of the famous artists he encountered through interviews. 
As he became further involved in the rock scene, Warner decided to start a band of his own. His group was dubbed "Marilyn Manson and the Spooky Kids," with Warner's stage name being derived from a combination of Marilyn Monroe and Charles Manson, according to IMDb. The group was eventually renamed to simply "Marilyn Manson" — a fitting title, as Manson was the only consistent member over the years. 
Although Manson's love of darkness and dislike of Christianity made him a controversial figure, he found immense success through his music. To date, he has released eleven studio albums and has been nominated for four Grammy's. In all, his net worth is estimated at an astonishing $10 million. 
Did Marilyn Manson kill a chicken on stage?
As Manson gained popularity, he also saw increased notoriety. The Fader recapped some of the most wide-spread rumors about the star, including shocking allegations of body modification. In the vein of Ozzy Osbourne and his famous bat incident, Manson was also accused of biting the head off a live chicken during a concert. Most of the legends would prove to be unfounded, including his mid-show chicken break. Still, unlike most viral rumors about celebrities, fans were eventually able to track down where the story came from.
The Fader went on to clarify that a chicken was onstage at a 1995 Manson concert in Dallas. However, the singer used the bird as ammunition, rather than an appetizer — throwing it into the crowd and riling fans up. Allegedly, the chicken survived the incident. Most of the rock 'n roll rumors surrounding Manson were harmless, if extremely odd. However, recent years have seen an influx of much more severe accusations against the star. 
Marilyn Manson has been accused of abuse
Disturbing allegations have followed Manson since almost the beginning of his career. In Billboard's timeline of the events, Manson's troubles seem to start in 1998 — with more accounts of his racism and abusive nature to follow in the coming years. He even faced a wrongful death lawsuit in 2002, but his problematic actions would receive little widespread attention until early this year. 
According to Vanity Fair, Evan Rachel Wood — an actor who frequently discussed experiencing abuse in the past — came out and named her ex-Manson as the alleged perpetrator. Her bravery inspired many other women to come forward and placed intense scrutiny on the artist. Though Manson took to Instagram to deny the allegations, many were suspicious as a result of the violent fantasies he had shared in the past. In response, Manson was dropped from his record label and has been uncharacteristically quiet on his social channels.