What Is Marilyn Manson's Real Name?
Marilyn Manson's music has always had sinister and violent undertones, he has written lyrics about killing people and his music leans toward an obsession with harming others. Now, actor Evan Rachel Wood has come forward to accuse Manson of horrendous abuse during their four-year relationship.
The allegations, as well as Manson's road to success and his choice in a stage name, are extremely unsettling.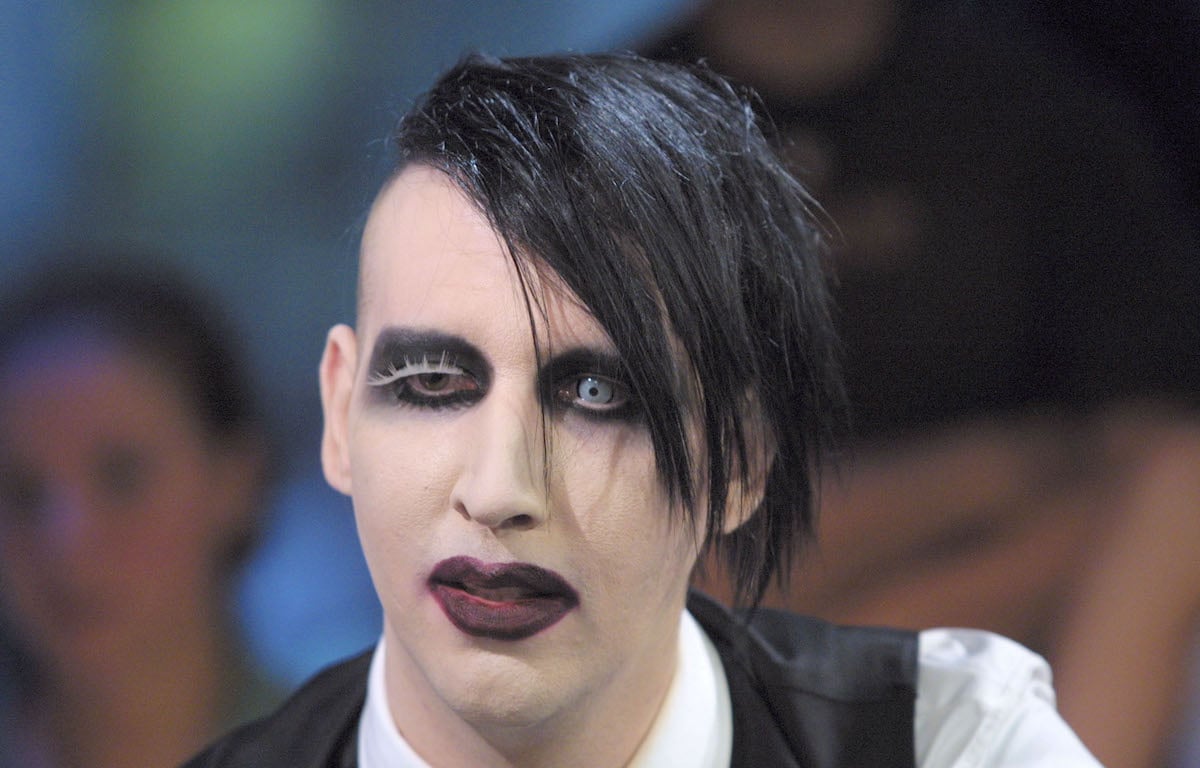 Marilyn Manson is being accused of horrific abuse by Evan Rachel Wood and several other women
Though she has discussed being in an abusive relationship in the past, Wood never revealed her abuser's name until now. On Feb. 1, 2021, the Westworld actor came forward to accuse Manson of abuse. She shared on Instagram,
The name of my abuser is Brian Warner, also known to the world as Marilyn Manson. He started grooming me when I was a teenager and horrifically abused me for years. I was brainwashed and manipulated into submission. I am done living in fear of retaliation, slander, or blackmail. I am here to expose this dangerous man and call out the many industries that have enabled him before he ruins any more lives. I stand with the many victims who will no longer be silent.
Manson and Wood dated for about four years in the mid-2000s beginning when she was 19 and he was 36. He has spoke openly about fantasing about doing violent things to her, including bashing her skull in with a sledgehammer.
Now, several other women have come forward to accuse the rocker of sexual assault, psychological abuse, and/or various forms of coercion, violence, and intimidation. Former adult film star Jenna Jameson said she also had a disconcerting experience with Manson when they dated briefly in 1997.
"We didn't go out long because I cut it off after he would nonchalantly say he fantasized about burning me alive," she told Daily Mail. Amid the allegations of abuse, the rocker has been dropped from his record label.
This is how Marilyn Manson became famous
Manson rose to fame in the late '80s and '90s after forming a rock metal band, Marilyn Manson & the Spooky Kids later he he became known as simply Marilyn Manson.
Over the past 30 years, the band has released 11 studio albums and 10 independent releases. Manson has been nominated for several Grammy Awards and he's had several acting credits in projects like Lost Highway, Jawbreaker,  Party Monster, American Gods, Salem, and Sons of Anarchy among others.
In addition to his music and acting, Manson has released several books including his autobiography called The Long Hard Road Out of Hell. He also has a side business, Absinthe Mansinthe.
According to Celebrity Net Worth the rocker is worth $10 million.
Marilyn Manson's real name is Brian Warner
Manson's real name is Brian Warner, he was born in Canton, Ohio to deeply religious parents and became interested in music as a way to rebel. Manson chose his stage name because of the public's obsession with violence and celebrity.
His name is a mix of 1960's bombshell Marilyn Monroe and seriel killer Charles Manson.
How to get help: In the U.S., call the RAINN National Sexual Assault Telephone Hotline at 1-800-656-4673 to connect with a trained staff member from a sexual assault service provider in your area