Marilyn Monroe Had to Fight the Urge to Take Off Her Clothes in Church
Marilyn Monroe was one of the hottest stars in Hollywood. Although Monroe was a success, she had many troubles in her personal life. She revealed she struggled to keep her clothes on in church. Monroe also revealed a heartbreaking moment from her childhood.
Marilyn Monroe's rise to fame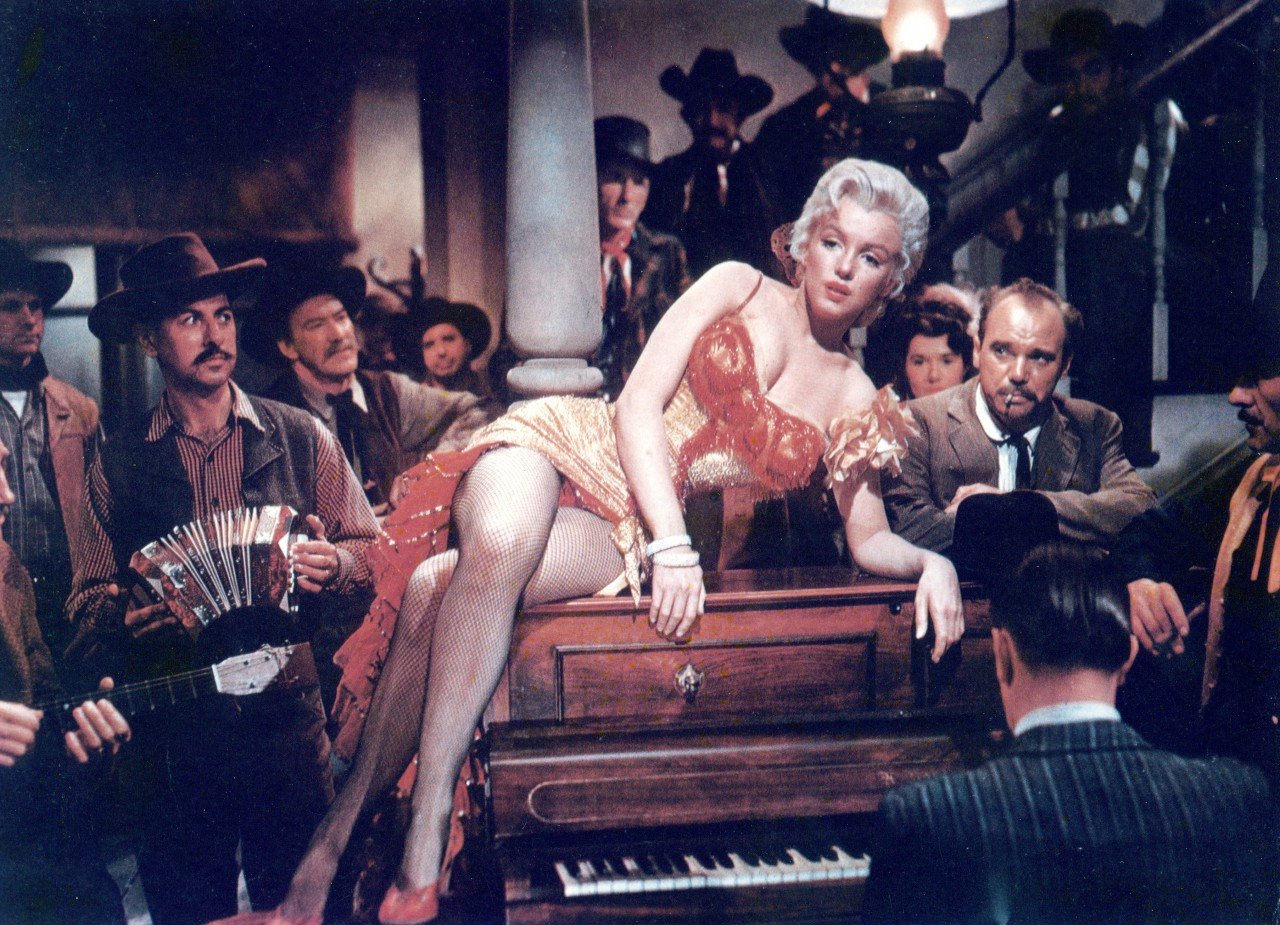 One of Monroe's early acting roles was in a 1947 movie titled Dangerous Years. She played a waitress named Evie. The following year, she played Peggy Martin in the movie Ladies of the Chorus. Monroe was known for her movies, but she did appear in a television show. In 1952 and 1953, she appeared in two episodes of The Jack Benny Program titled "Bob Crosby's Contract" and "Honolulu Trip."
Monroe is also known for her appearances in the films Some Like It Hot, Gentlemen Prefer Blondes, and The Seven Year Itch. Her final performance was in the 1962 film Something's Got to Give.
Marilyn Monroe said she wanted to be naked in church
In the book My Story, Monroe said she didn't feel loved as a child. She desperately craved love and attention. She said she dreamed of people looking at her and saying her name. She wanted to be seen and heard. According to Monroe, her desire for attention was probably why she struggled to keep her clothes on in church during Sunday service.
As soon as the organ began playing and the congregation sang a hymn, Monroe said she would get the urge to remove her clothing. She said she wanted to "stand up naked for God and everyone else to see."
It was so difficult for Monroe to keep her clothes on while she was in church that she had to clench her teeth and even sit on her hands. She also had to pray to God and ask Him for the strength to keep from disrobing.
Marilyn Monroe had dreams about being naked   
Monroe's need to have people admire her even affected her dreams. She said she sometimes had dreams of being naked during a church service. She recalled one dream where she came to church with a hoop skirt on. However, she wasn't wearing anything underneath the skirt. In the dream, the church members were lying on their backs in the aisles. She then stepped over them and the people would look up at her.
The Seven Year Itch star said there was no sense of shame or sin in her dreams. Rather, dreams about appearing naked before people at church made her feel less alone. Monroe said she felt seen. She also said appearing naked in her dreams made her feel less ashamed of the clothes she had to wear. When she was an orphan, she had to wear a blue uniform. Monroe said when she was naked in her dreams, no one knew she was poor.
Marilyn Monroe's heartbreaking experience
Monroe had complicated feelings about church. She also revealed in her book that she had been molested when she was 8 years old by a man who rented a room from a foster family she lived with. A week after the incident, Monroe attended a church service with him and the family.
At one point, the pastor asked people who wanted prayer for their sins to come to the front. Monroe came to the front so she could confess what happened between her and her molester. There were so many people around her that no one could hear her confession. While Monroe poured out her heart and tried to unload her burden, the man who molested her remained in his place and prayed for the "sinners."
Follow Sheiresa Ngo on Twitter.