What Was Marilyn Monroe's Natural Hair Color?
Before the term "blonde bombshell" was even a thing, there was Marilyn Monroe. The legendary actor became well known for her beauty and sultry aura, but her bright blonde hair added to that. Like many aspects of Monroe's crafted personality, this wasn't something that she was born with. So, what color was her hair, exactly? 
Let's take a deep dive into what Monroe's actual hair color was, as well as examine how her blonde hair played into the iconic look that so many of her fans came to associate with her. 
Marilyn Monroe's did more for blonde hair than anyone before her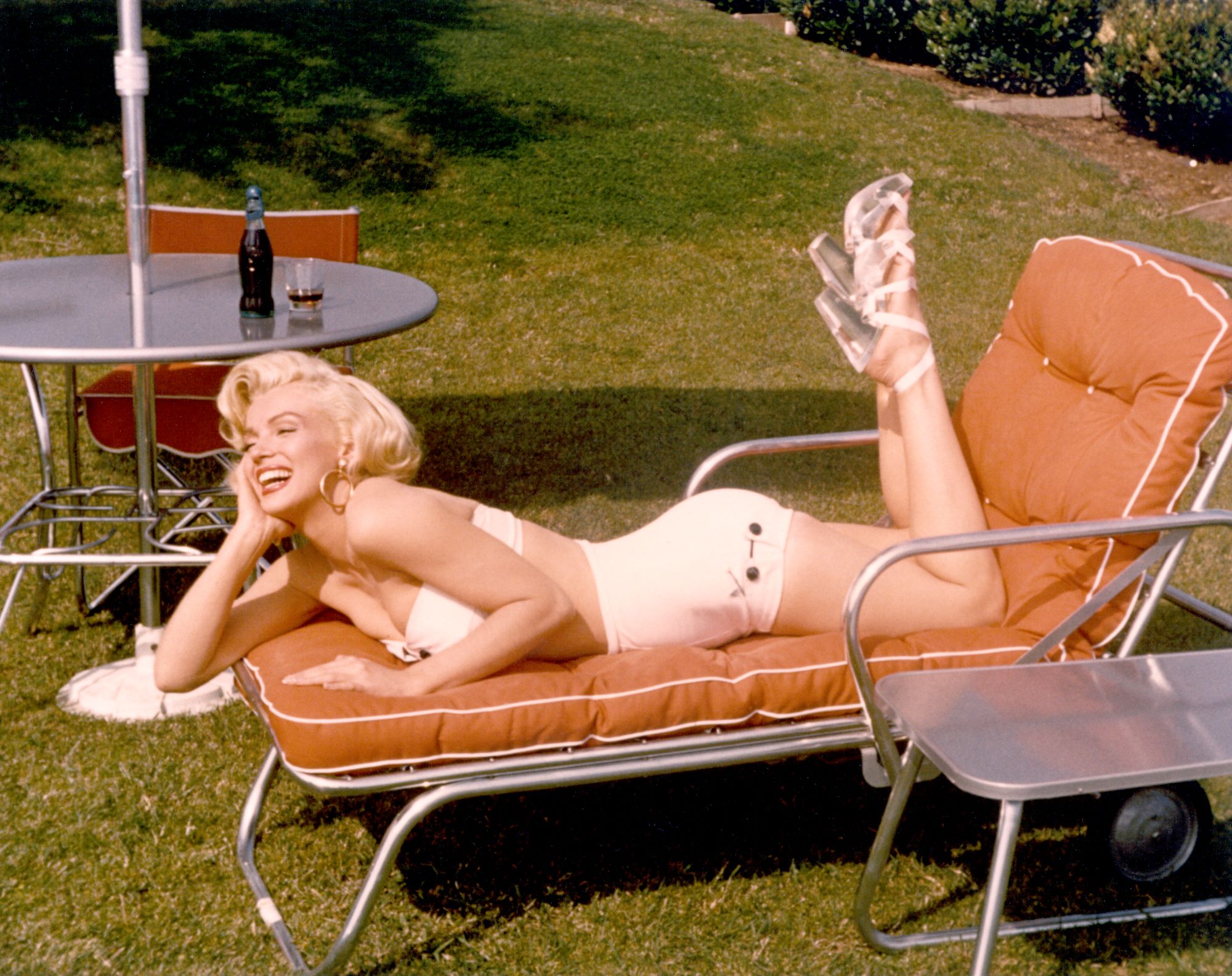 In Hollywood and entertainment, blonde hair has become synonymous with beauty for many people. In the 90s, models/actors like Jenny McCarthy and Pamela Anderson became famous for their blonde hair. In contrast, other famous women throughout the years like Dolly Parton or Farrah Fawcett made blonde hair iconic despite being in wildly different entertainment fields. 
Monroe preceded all of them. As a star in the 50s and 60s, Monroe starred in popular films like The Seven Year Itch, Gentlemen Prefer Blondes, and Some Like It Hot. She also gained notoriety for seductively singing Happy Birthday to President John F. Kennedy. 
Mention the name Marilyn Monroe to just about anyone, and they'll conjure an image of a blonde siren oozing sex appeal. However, just as Monroe's persona was manufactured, so was her appearance in many ways. She grew up with an entirely different hair color. 
What was her natural hair color?
Monroe may have gotten famous with her signature blonde look, but she looked quite different before that. According to Good Housekeeping, Monroe began her modeling career at the age of 21 in 1947, and back then, she actually had curly brown hair. Still, Monroe was gorgeous even without the blonde locks she'd later make famous. 
A picture of Monroe at the age of 14 in 1940 confirms she had brown hair as a child. Other early pictures of Monroe show a young woman that has a different overall look about her. Rather than playing the role of the seductress she'd later make famous, she was just a simple girl named Norma Jeane. 
How Norma Jeane turned into Marilyn Monroe
Monroe's story is rather tragic – a star who burned out long before her time and got crushed under the weight of Hollywood's titanic expectations. Monroe's decision to go blonde was one she made in an attempt to reinvent herself as a new person before her career even started. 
According to 29 Secrets, Monroe wanted to be blonde like her idol, Jean Harlow. The head of a modeling agency named Emmeline Snively was the first person to push her in that direction, telling Monroe the following: 
"Look, darling…if you really intend to go places in this business, you've just got to bleach and straighten your hair, because now your face is a little too round and a hair job will lengthen it."
Monroe had her hair straightened, bleached as blonde as it could go, and even had someone perform electrolysis on her to get rid of her widow's peak. From there, her modeling agency sent her pictures out to numerous magazines where she was eventually spotted by the eccentric billionaire, Howard Hughes. Hughes brought her in for a screen test, and Hollywood history would soon be made. 
One of her hairstylists, Gladys Rasmussen, said that the way they made her hair so blonde was "with my own secret blend of Sparkling Silver bleach plus 20 volume peroxide and a secret formula of silver platinum rinse to take the yellow out."