Why Did 'Marina and The Diamonds' Change Her Name to 'MARINA'?
She burst into the music scene with bright colors and a heart on her cheek. Now with a Brit Award nomination for Critics' choice and a new album entitled Love + Fear, fans across the globe herald Marina and the Diamonds as one of the best pop artists of her generation.

Actually, her name's MARINA.
"Marina and the Diamonds" changed her stage name to "MARINA" and with that change came a new era, dotted with hues of orange and messages of empowerment.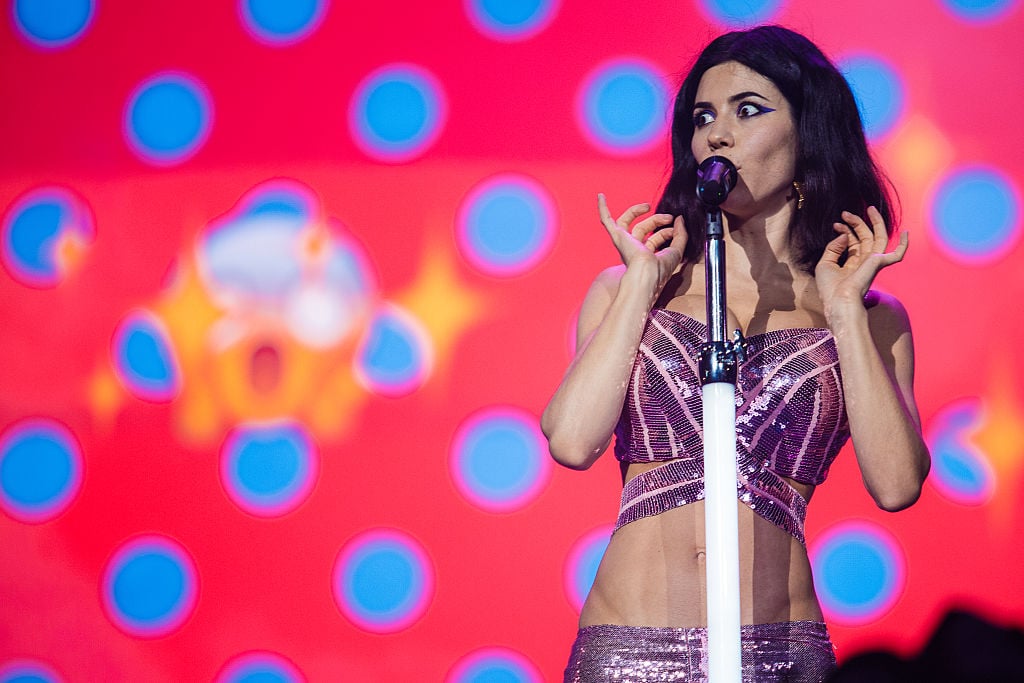 Why 'Marina and the Diamonds' changed her name
"Marina and the Diamonds" was initially a stage name for this pop star, "Diamond" being a Greek surname for her full name, Marina Lambrini Diamandis. She began writing music in 2008 and released her first album The Family Jewels in 2010.
About 10 years have passed since MARINA burst into the public eye. Now 33-years-old, MARINA took a break away from the music world. According to Rolling Stone, MARINA went to the University of London before writing her newest album. There, she took 2 psychology courses and discovered personal growth away from circa 2010 "teen idol-esque" MARINA.
"People always used to think I'm a band," said MARINA in an interview with BBC Radio 1. "And I'm not, it's just me."
She kickstarted her new artistic era as "MARINA," and changed her name on Twitter, Youtube, and Spotify.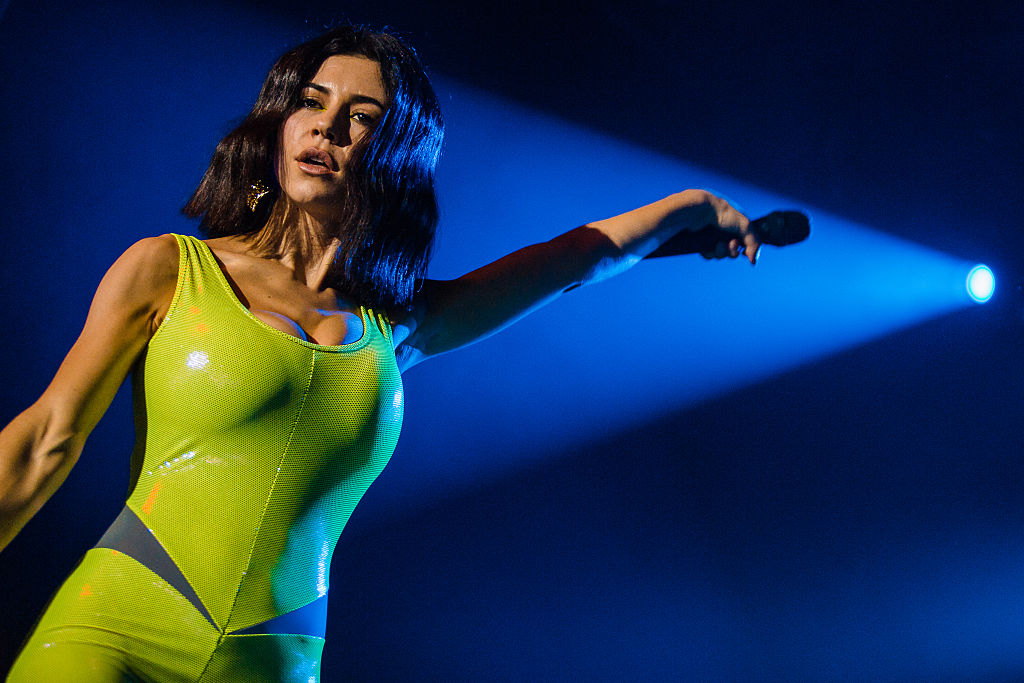 MARINA's new album: 'Love + Fear'
MARINA has a new sound to match her new name.
MARINA's highly anticipated, 2-part album, Love + Fear, released on April 26, 2019. Love + Fear is MARINA's fourth album and comes after the Welsh singer's 4-year musical hiatus.
This new album, broken into 2 separate categories, explores what MARINA calls the two most powerful emotions. She took inspiration from psychologist Elisabeth Kübler-Ross, who stated, "there are only two emotions: Love and Fear. All positive emotions come from love, all negative emotions from fear. We cannot feel these two emotions together, at exactly the same time. They're opposites."
One of the songs off of the Love side of MARINA's album, entitled "Orange Trees," already has over 6 million streams on Spotify. Another song, entitled "To Be Human" has over 1.5 million views on her Youtube music video.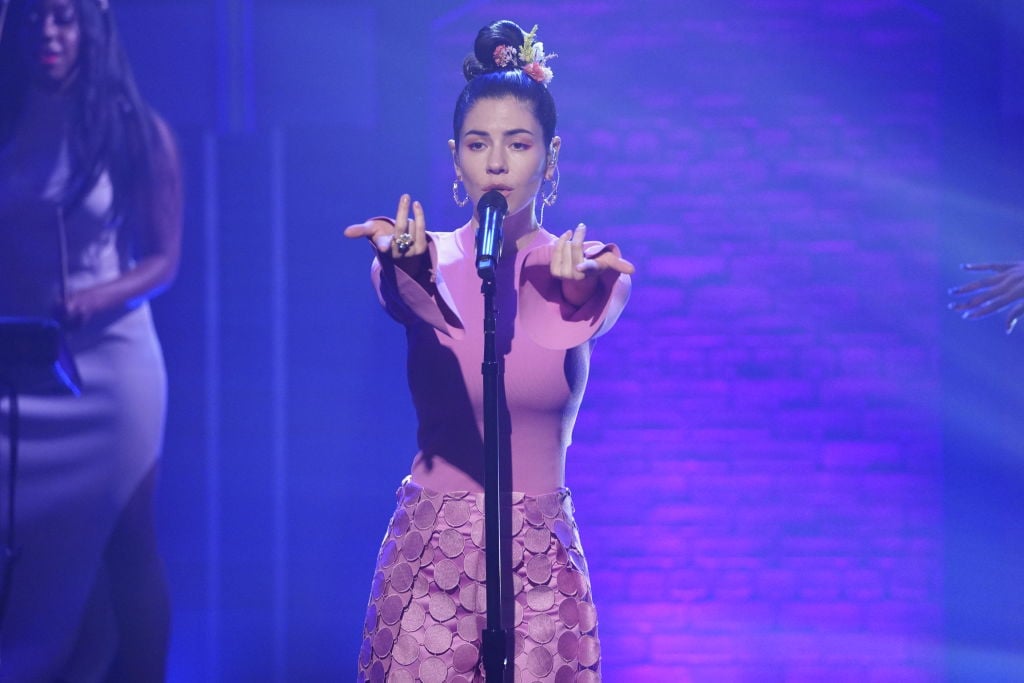 What's next for Marina?
Since the release of her album, MARINA made appearances on talk shows like Late Night with Seth Meyers. She's gained more recognition from collaborating with artists Clean Bandit and Luis Fonsi, (also known as the "Despacito" guy,) for her song "Baby." She even landed interviews with popular publications like Vogue and Rolling Stone.
For the remainder of 2019, MARINA will be touring North America and parts of Europe. The new shows, she explained on Twitter, will be more theatrical than any of her previous tours.

"The show will be split into 2 halves, 'Love' and 'Fear,' and structured like a theatre show. The set shifts throughout. And I will be joined by 4 multi-talented performers …" MARINA wrote on Twitter. "… I think you guys are gonna be surprised with this tour! It's so different. I've always wanted [to] create a show like this."