'Mario Kart 8 Deluxe' Will Continue to Thrive for the Next 2 Years With Paid DLC
It looks like Mario Kart 8 Deluxe won't be slowing down anytime soon. During the Nintendo Direct livestream on Feb. 9, Nintendo announced a paid DLC pack coming to the hit Mario racing game. Much like Super Smash Bros. Ultimate did with its fighters, the Mario Kart 8 Deluxe DLC will release a series of remastered race courses in waves. Here's a look at Nintendo's two-year plan, plus what it could mean for Mario Kart 9.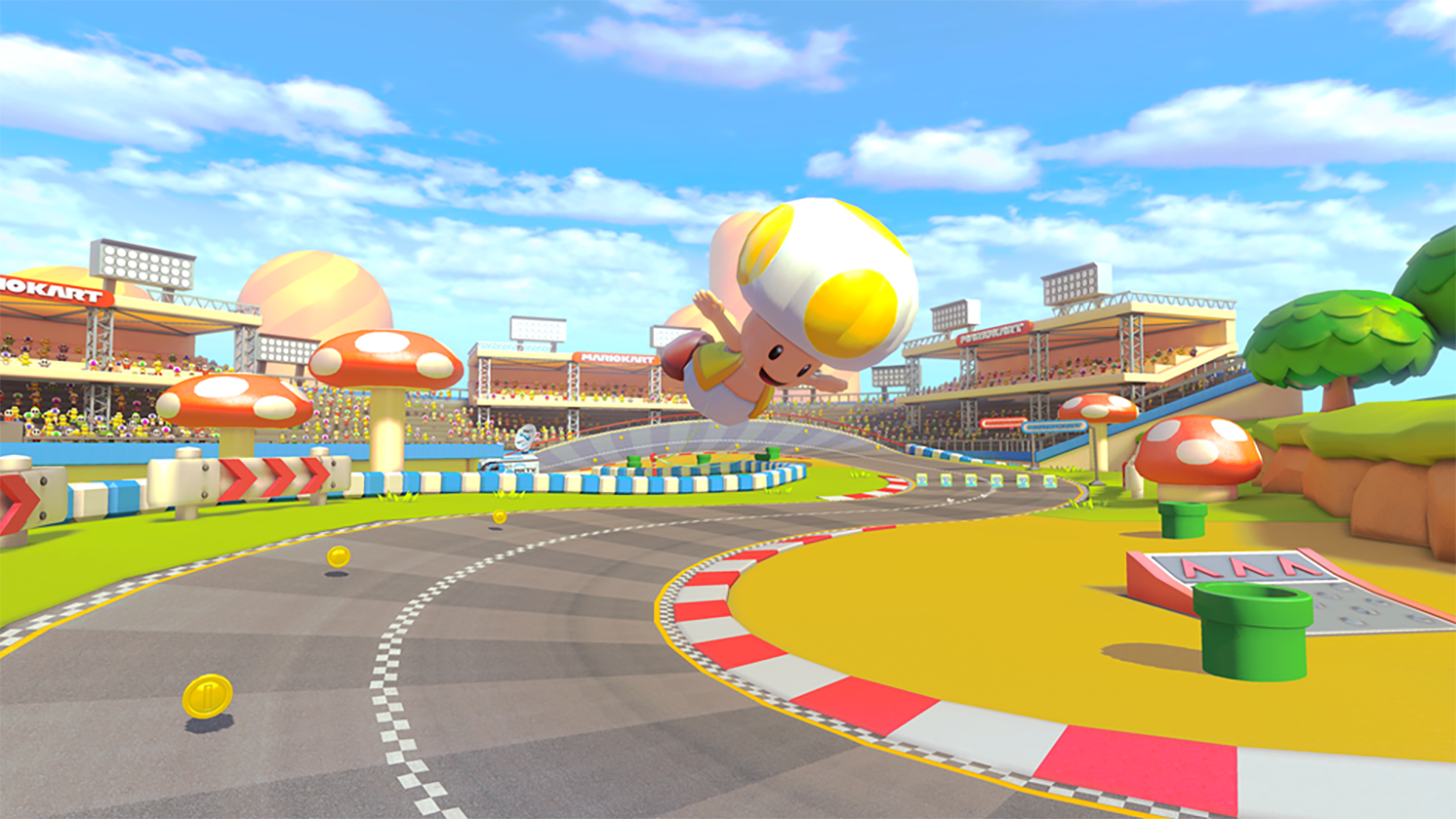 'Mario Kart 8 Deluxe' continues to be a best-seller for Nintendo Switch
The latest installment in the Mario Kart franchise, Mario Kart 8 Deluxe was released in 2017 as an enhanced version of 2014's Mario Kart 8 Wii U game. Five years later, it remains the Nintendo Switch's best-selling title. According to Nintendo's sales information, Mario Kart 8 Deluxe sold 43.35 million units as of December 2021.
Back in November, the Mario racer became the franchise's best-selling title, surpassing Mario Kart Wii's 37.38 million units sold. Mario Kart 8 Deluxe has also become the best-selling racing game in U.S. history, as IGN reported.
Nintendo announced a 'Mario Kart 8 Deluxe' paid DLC with remastered courses arriving in the next 2 years
With Mario Kart 8 Deluxe's sales data in mind, it only makes sense for Nintendo to keep pushing the game's success. The paid DLC plan will pay tribute to past Mario Kart games while also keeping Mario Kart 8 Deluxe fresh with new content.
According to the Direct presentation, as seen above, the "Booster Course Pass" will remaster 48 courses from Mario Kart history, divided into six waves with eight courses each. These waves will be spread out over the next two years, with the final batch of courses scheduled to arrive at the end of 2023.
Nintendo has already revealed the details on Wave 1, which will be released in March. The first Booster Course pack includes two cups with the following courses:
The Golden Dash Cup
Paris Promenade — Mario Kart Tour
Toad Circuit — Mario Kart 7
Choco Mountain — Mario Kart 64
Coconut Mall — Mario Kart Wii
The Lucky Cat Cup
Tokyo Blur — Mario Kart Tour
Shroom Ridge — Mario Kart 7
Sky Garden — Mario Kart: Super Circuit
Ninja Hideaway — Mario Kart Tour
The Mario Kart 8 Deluxe paid DLC costs $24.99 as a standalone product. However, players who subscribe to Nintendo Switch Online's Expansion Pack will receive the DLC as part of their subscription.
What does this mean for 'Mario Kart 9'?
Although many Mario Kart fans are excited for the DLC, there is still a demand for Nintendo to announce Mario Kart 9. That demand only heightened when Dr. Serkan Toto of Kantan Games told GamesIndustry.biz in January that the next installment was reportedly "in active development." Moreover, Dr. Toto claimed that Mario Kart 9 would have a "new twist."
Dr. Toto predicted that Nintendo would "tease" Mario Kart 9 this year. That's certainly possible, but the DLC announcement seems to indicate that Nintendo will continue to focus on Mario Kart 8 Deluxe for now. If Mario Kart 9 is in the works, it might not arrive until the DLC is fully released.
Mario Kart 8 Deluxe is available now on Nintendo Switch. The first wave of DLC courses will be released on March 18, 2022.