'Nintendo Kart' Starts Trending as Some Fans Pitch Ideas for an All-Inclusive 'Mario Kart 9' — But Others Have Concerns
It might be time for Mario Kart to expand its roster to other Nintendo franchises — or maybe not. That's the debate circulating on social media as rumors swirl that Nintendo has started developing Mario Kart 9.
While Mario Kart 8 Deluxe includes a few characters beyond the Mario franchise, such as The Legend of Zelda's Link and Animal Crossing's Isabelle, some fans want the next game to go even further. However, others think the "Nintendo Kart" concept will only lead to trouble. Here's what people have to say.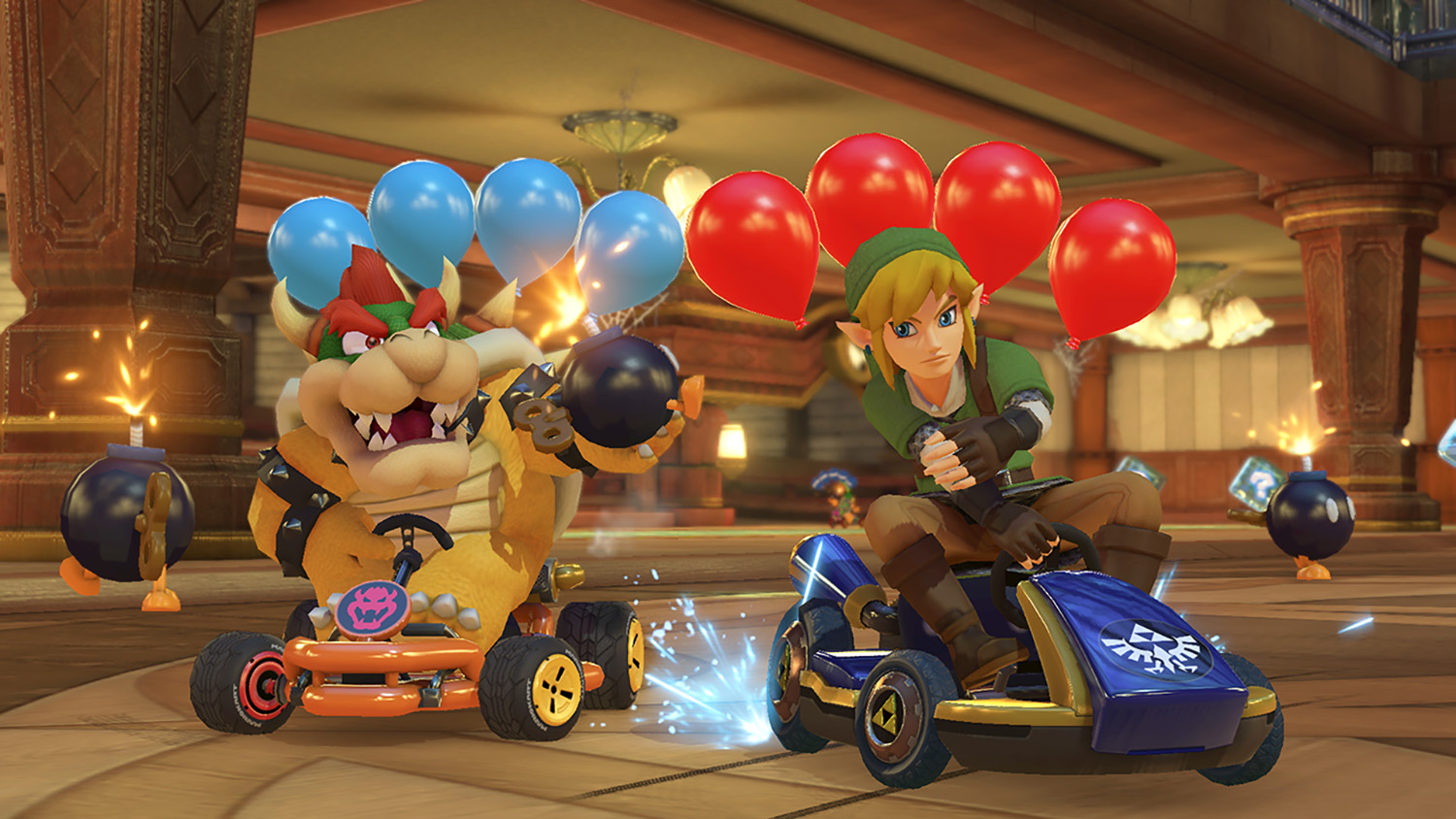 'Mario Kart 9' is rumored to be in development 'with a twist'
The debate started when an analyst predicted that Mario Kart 9 was already in the works for Nintendo Switch. Dr. Sertan Toko of Kantan Games told GamesIndustry.biz that the next installment would reportedly have a "twist," and Nintendo might even announce the game in 2022.
The Mario Kart franchise hasn't released a new installment since Mario Kart 8 Deluxe on Switch, an enhanced version of 2014's Wii U game Mario Kart 8. However, Nintendo continues to see success with Mario Kart 8 Deluxe to this day. It has become not only the Switch's best-selling game but also the best-selling racing game of all time in the U.S.
Some fans are pushing for 'Mario Kart 9' to become 'Nintendo Kart'
Toko didn't indicate what Mario Kart 9's "twist" would be, but fans had a few ideas. Some suggested a "Mario Kart All-Stars" game with the most popular aspects of every installment thus far — which would be very timely, considering 2022 marks the 30th anniversary of the franchise. Others thought Mario Kart 9 would incorporate some type of kart damage system, similar to that of F1 Race Stars.
Another popular suggestion took a Super Smash Bros. approach — a crossover game for multiple Nintendo franchises. "Nintendo Kart" started trending on Twitter as fans pitched ideas for franchises that could go against Mario characters in a kart race.
"The new twist better be that they are opening it up to all Nintendo, not just Mario," one person wrote. "Just gimme Nintendo Kart, please. I wanna see a Metroid course, I wanna see a Pokemon stadium track. Gimme."
"If they decided to go full SSB with it and put Sonic and Solid Snake in it, I wouldn't be opposed to the idea," another user added.
Meanwhile, another person suggested that Nintendo Kart could become an alternate crossover game for those who don't enjoy Super Smash Bros.
"I respect Smash, I appreciate Smash, but I haaaaaate playing Smash. I need a crossover game that I can actually play, pls," they wrote.
Others think the new kart concept isn't such a good idea
On the other hand, several Twitter users joined the Nintendo Kart trend to argue against it. Some worried that Nintendo Kart would take away the uniqueness of Super Smash Bros.
"I think that people who want a "Nintendo Kart" game don't understand that the massive crossover thing is Smash Bros. specificity and that if they do that, both SSB and MK will lose what makes them unique," one person pointed out.
Another Mario Kart fan argued that the series gives "obscure Mario characters" a chance to shine. If Nintendo were to bring in other franchises, those obscure characters would likely disappear.
Finally, another common concern was Nintendo's other racing games, like Kirby Air Ride and Diddy Kong Racing. Many fans would rather see remasters of those titles than a crossover racing game.
"I'm not interested in Nintendo Kart because then it would give Nintendo no incentive to bring back other series' racing games," one person wrote.
Fans will have to wait and see what Nintendo has up its sleeve for Mario Kart 9. Until then, Mario Kart 8 Deluxe is available on Nintendo Switch.