Mario Lopez's 'Saved by the Bell' A.C. Slater Was Born From Boys and Girls Club of America – 'Kept Me Out of Trouble' [Exclusive]
Mario Lopez, known for playing A.C. Slater in Saved by the Bell said he may not have had the career he's had if it weren't for the Boys and Girls Club of America.
As a child, Lopez immersed himself in sports and the arts at his neighborhood Boys and Girls Club (BGCA). He shared that if he hadn't been exposed to the club's numerous programs, he may not have ended up as an actor. Or developed his love of sports and wrestling.
Mario Lopez from 'Saved by the Bell' got into the arts thanks to BGCA
Lopez told Showbiz Cheat Sheet got involved in BGCA after-school programs in Kindergarten. "I've been going since I was five years old," he recalled. "Both my parents worked. My dad in the city. My mom [worked] at the phone company. Wasn't the most upscale neighborhood and I was a hyper kid."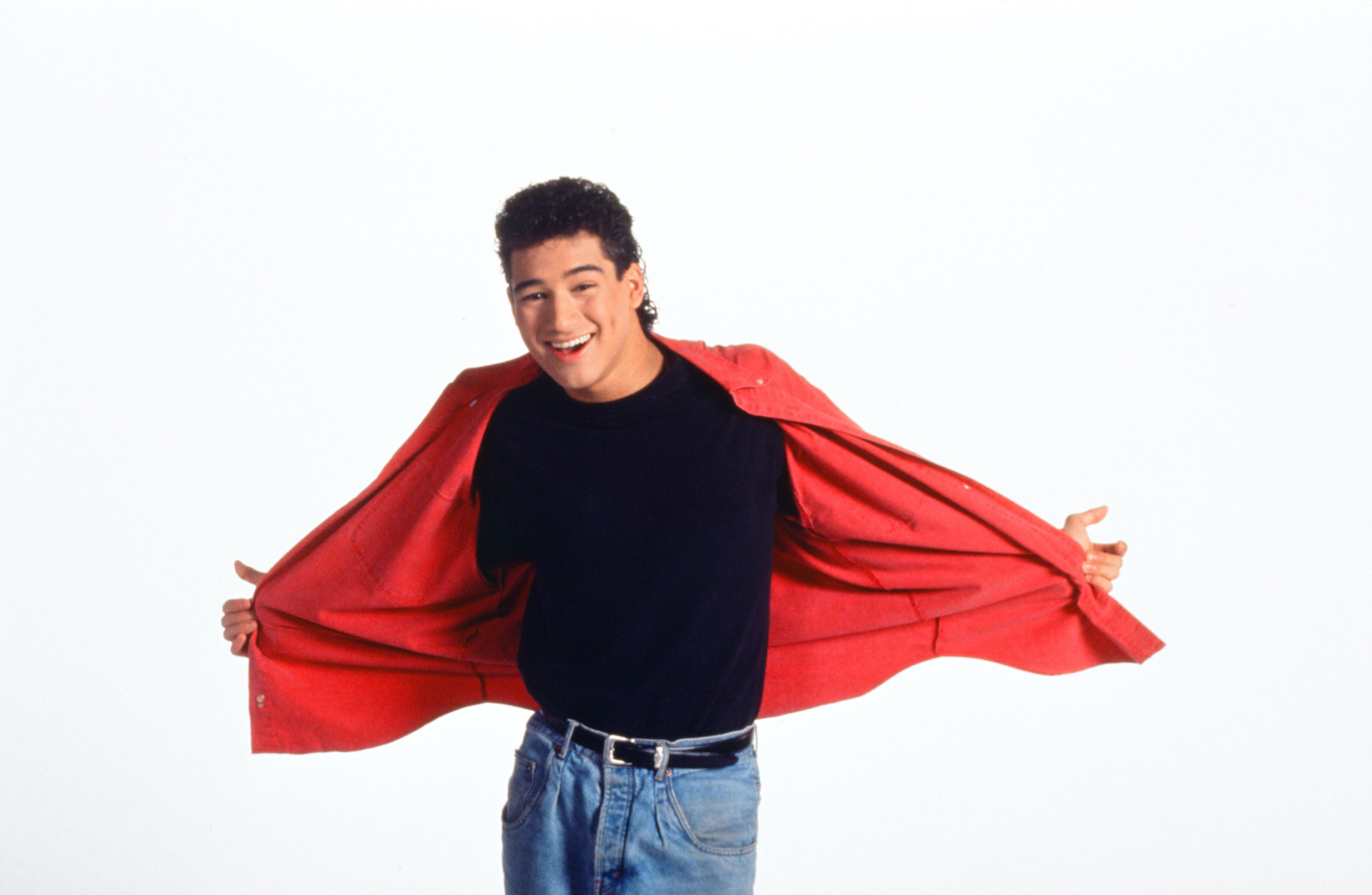 "So there was a lot of potential for trouble," he reflected. "And the clubs kept me out of trouble and it was a safe haven. And it exposed me to wrestling, which had a huge impact on my life and also to the arts."
Wrestling on 'Saved by the Bell' came from a real passion for the sport
Wrestling at the BGCA made such an impact on Lopez, that he was recently inducted into the National Wrestling Hall of Fame in 2022. "It is a great honor to be inducted into the National Wrestling Hall of Fame," he remarked in a release. "I am grateful to be introduced to the sport at an early age. Wrestling taught me the importance of hard work and staying focused. You cannot rely on a team, it's all on you to succeed."
But he also leveraged his knowledge of the sport to use in Saved by the Bell. A.C.Slater was a star high school wrestler on the series, which stayed with him to this day. He recently said he considered joining the WWE.
Lopez asked professional wrestler, Jerry Lawler for some advice. "Jerry, they're trying to get me to do something in the ring. For my kids, I think I wanna do it, get in there as a storyline," Lopez said on his On With Mario Lopez podcast last April. "I'm almost gonna be 48 – I'm in pretty good shape though, and athletic. Any suggestions, any advice I need to know when I get in there. By the way, I grew up wrestling too!"
Mario Lopez from 'Saved by the Bell' is all about harnessing happiness
Lopez said an entire world was opened up to him – all due to his time at the BGCA. He even took a few dance classes at BGCA. "[I learned] a little bit of the dance there as well and some plays and the theater," Lopez recalled. "That was my first exposure because I was just a little kid. And it opened my eyes to that. Had I not gone to the club, who knows, because my parents weren't in that space, they didn't know anything. So because of that, I have a career."
He is honoring his love of BGCA by partnering with Chips Ahoy! for BGCA's Follow Your Art campaign. The program has committed to donating $1 million to help fund BGCA art programs through 2024.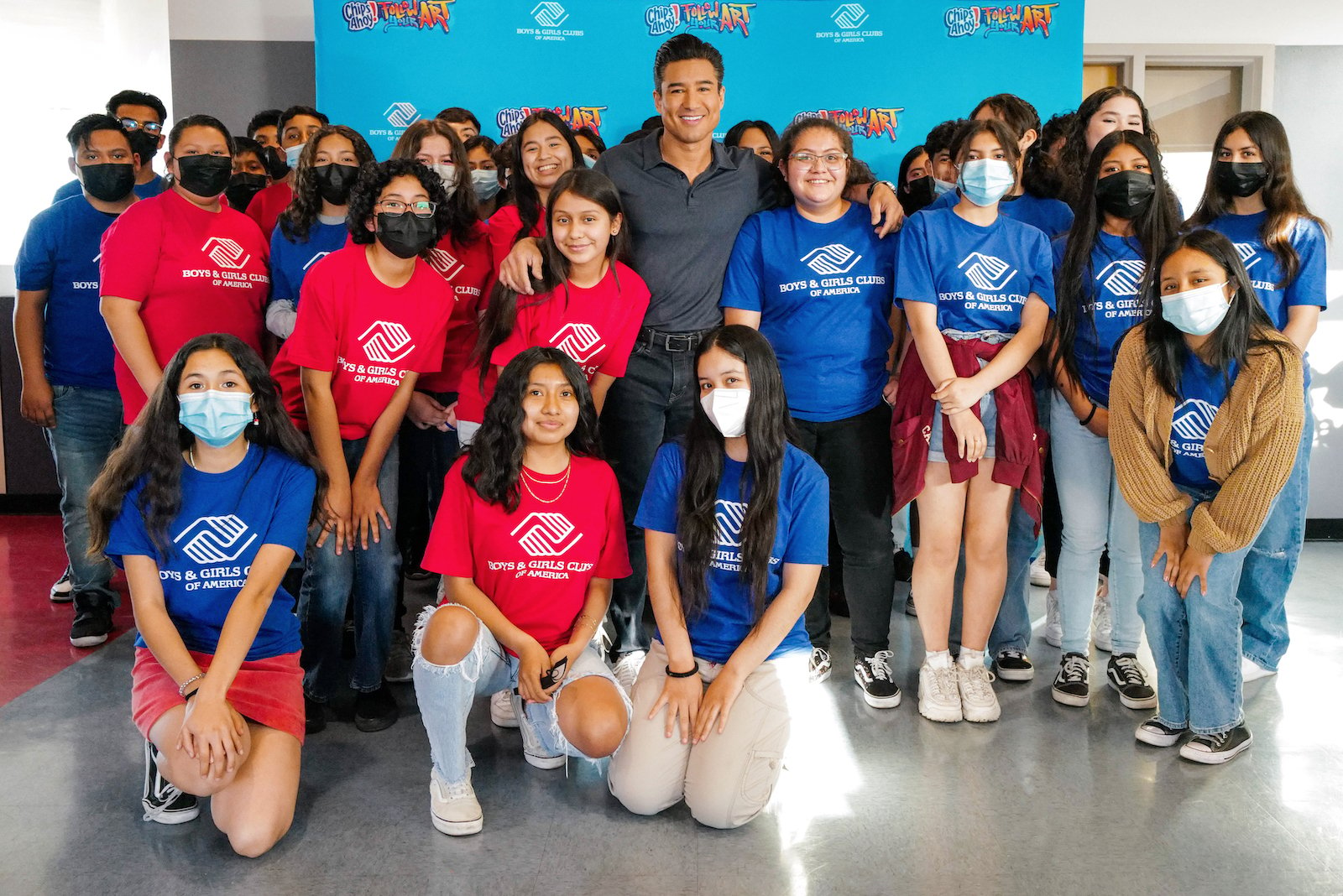 RELATED: Mario Lopez Teases 'Saved by the Bell' Reboot Release Date
"I always try to partner up with [BGCA]," Lopez explained. "I'm proud to be an ambassador for them for years because I know they had such a huge impact on my life. That's why I like this partnership with Chips Ahoy! because they are all about harnessing happiness."
"They recognize that for a lot of kids, being creative and having a platform is essential to being happy as it was for me," he continued. "And I'm happy that they're donating a million dollars over the next couple of years to the Clubs so kids can have these art programs."
Chips Ahoy! and BGCA support teen art programs
Chips Ahoy! is releasing limited-edition cookies inspired by BGCA colors. Six BGCA teens, each of whom won a nationwide contest, will have the opportunity to have their artwork featured on the brand's packaging. Also, each winning member's Club received $2,500 from Chips Ahoy!.
Everyone can get involved. Follow Your Art Sweepstakes, will donate an additional $1, up to $100,000, to BGCA art programs for every sweeps entry from April 4 through June 30, 2022.
Head over to Twitter or Instagram to follow @chipsahoy and post a photo or video of the creative passion that makes you happiest – whatever it may be—with the hashtags #cafollowyourart and #sweepstakes.
For more information, visit Chips Ahoy! Follow Your Art campaign.
RELATED: Mario Lopez Shares Details on New Virtual Restaurant and Reprising 'Saved by the Bell' Role