Mario Lopez Teases 'Saved by the Bell' Reboot Release Date
The wait for the reboot is almost over for 'Saved by the Bell' fans.
Actor Mario Lopez said he doesn't have a specific air date for the Saved By the Bell reboot, but he believes the new series should be ready for viewing by the end of the year.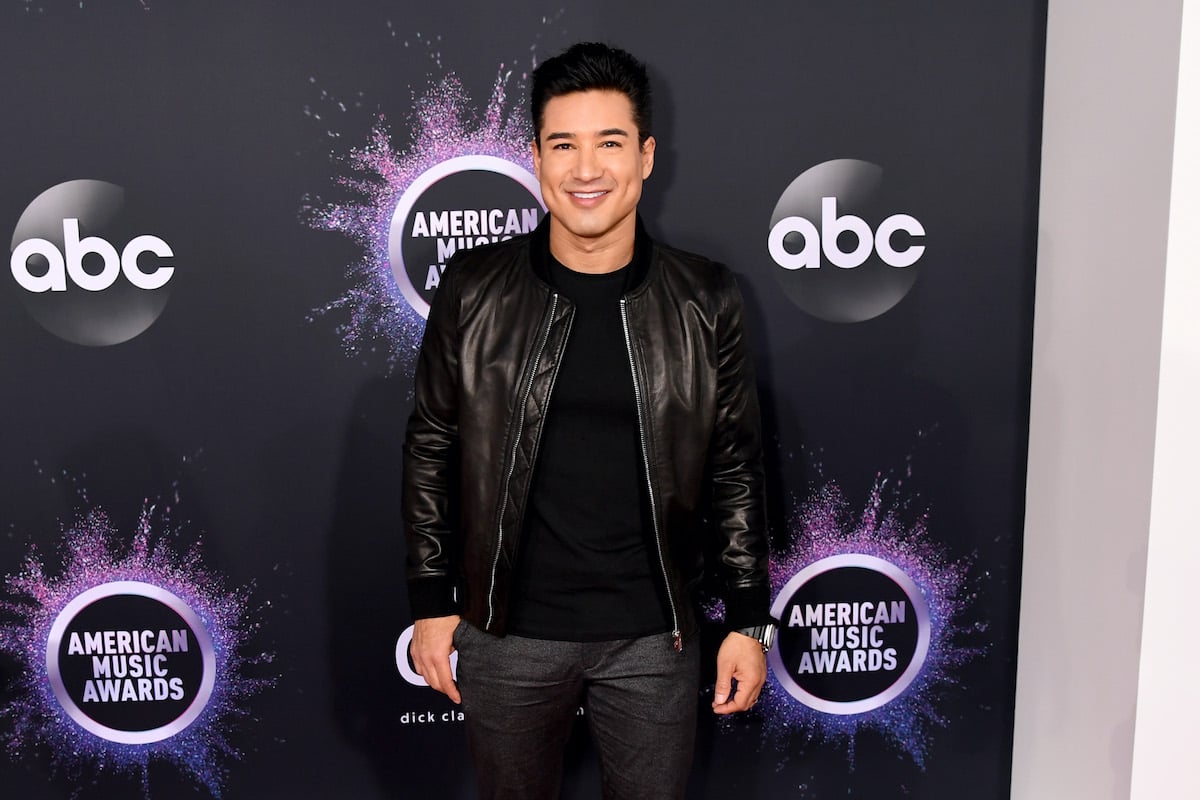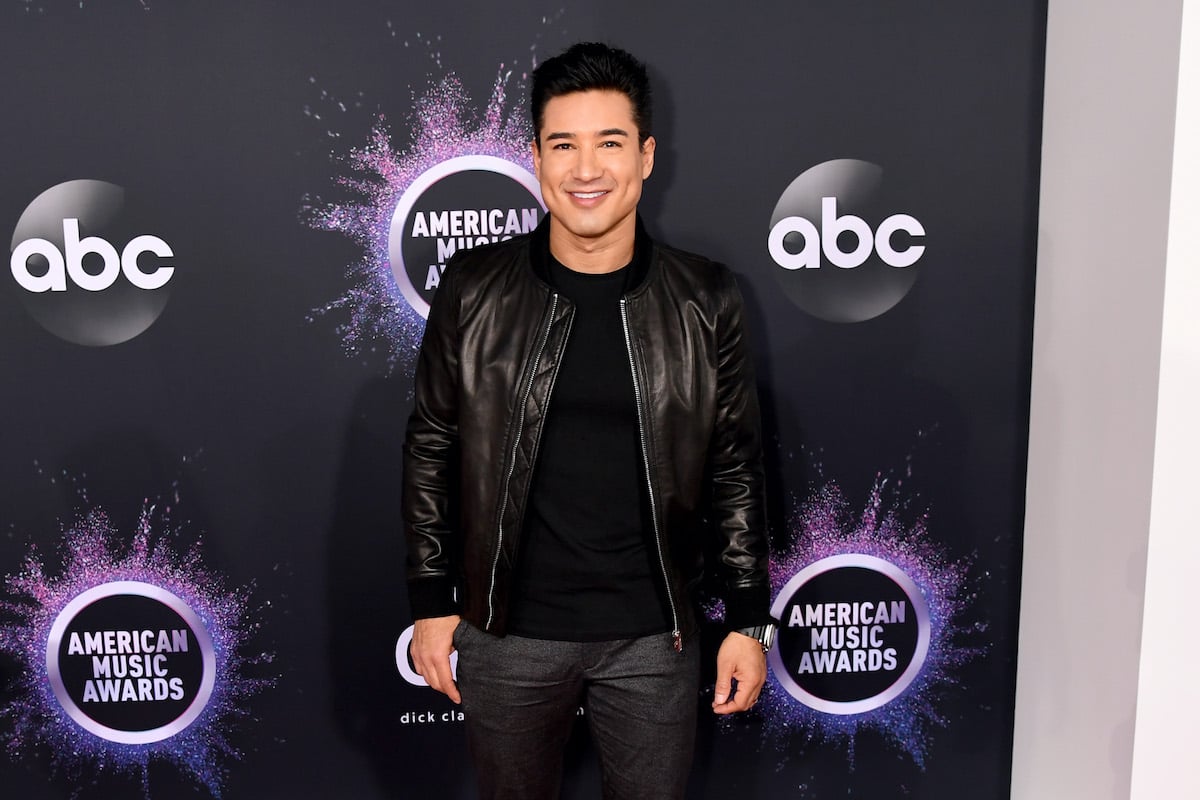 "I think it's around Christmas time," he said during an interview with Showbiz Cheat Sheet. Lopez joined Saved by the Bell cast members for an updated version of the Saturday morning classic. He told Showbiz Cheat Sheet in a previous interview the show will have more of a PG-13 flavor versus the totally clean-cut '90s series that ran on Saturday morning.
"But it's definitely edgier," he explained. "We have a great young cast, and it's led by our wonderful showrunner Tracey Wigfield, who won a bunch of Emmys for 30 Rock."
The new 'Saved By the Bell' will be little edgier without being too naughty
In the reboot, Lopez reclaims his role as A.C. Slater, who is now a physical education teacher at Bayside High School. Worlds collide as Slater ends up teaching his old pals' children. He's seen having a heart-to-heart talk with Zack Morris and Kelly Kapowski's son and Jessie Spano's son.
"It's edgier but at the same time not being too naughty," Lopez said of the new version of the show. "It's just much more hip so we're trying to [connect] with the young audience. But trying to keep the old fans of the show happy. I think they're doing a great job so far."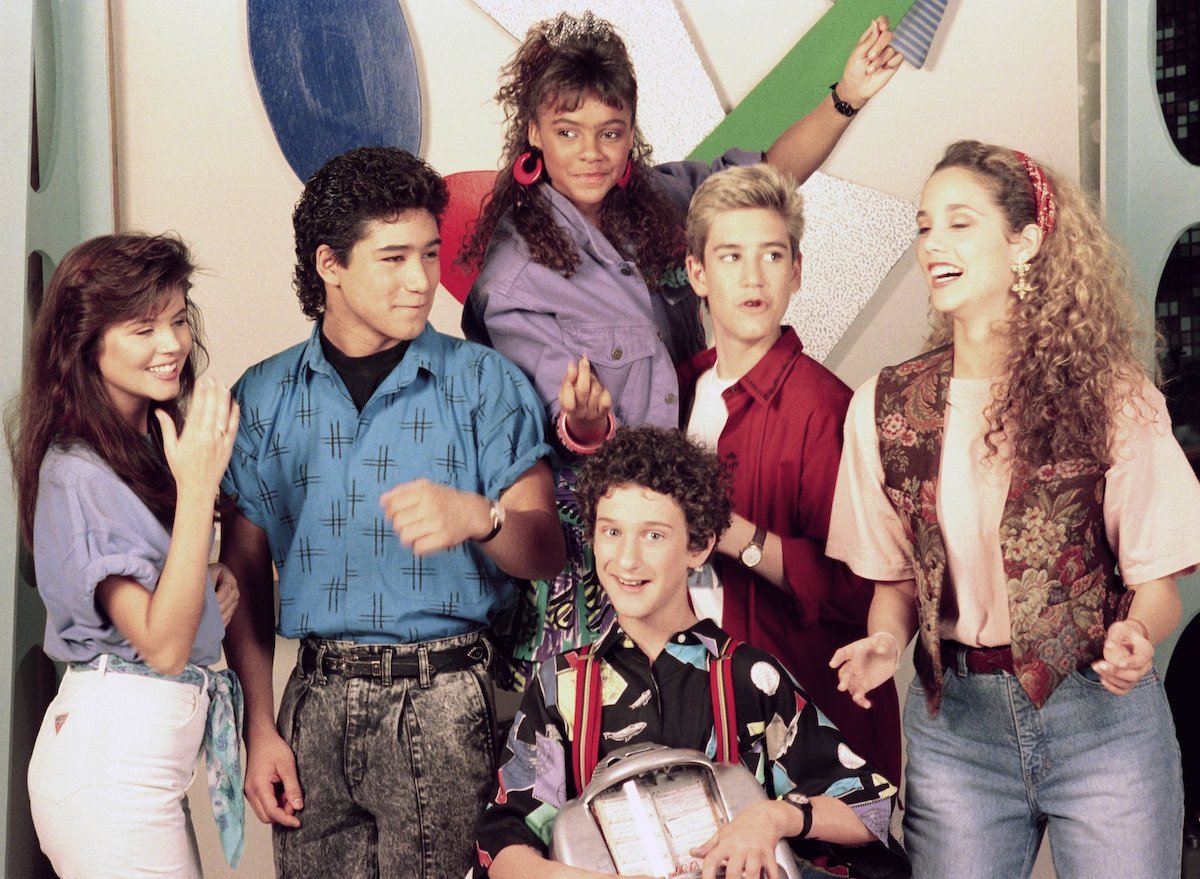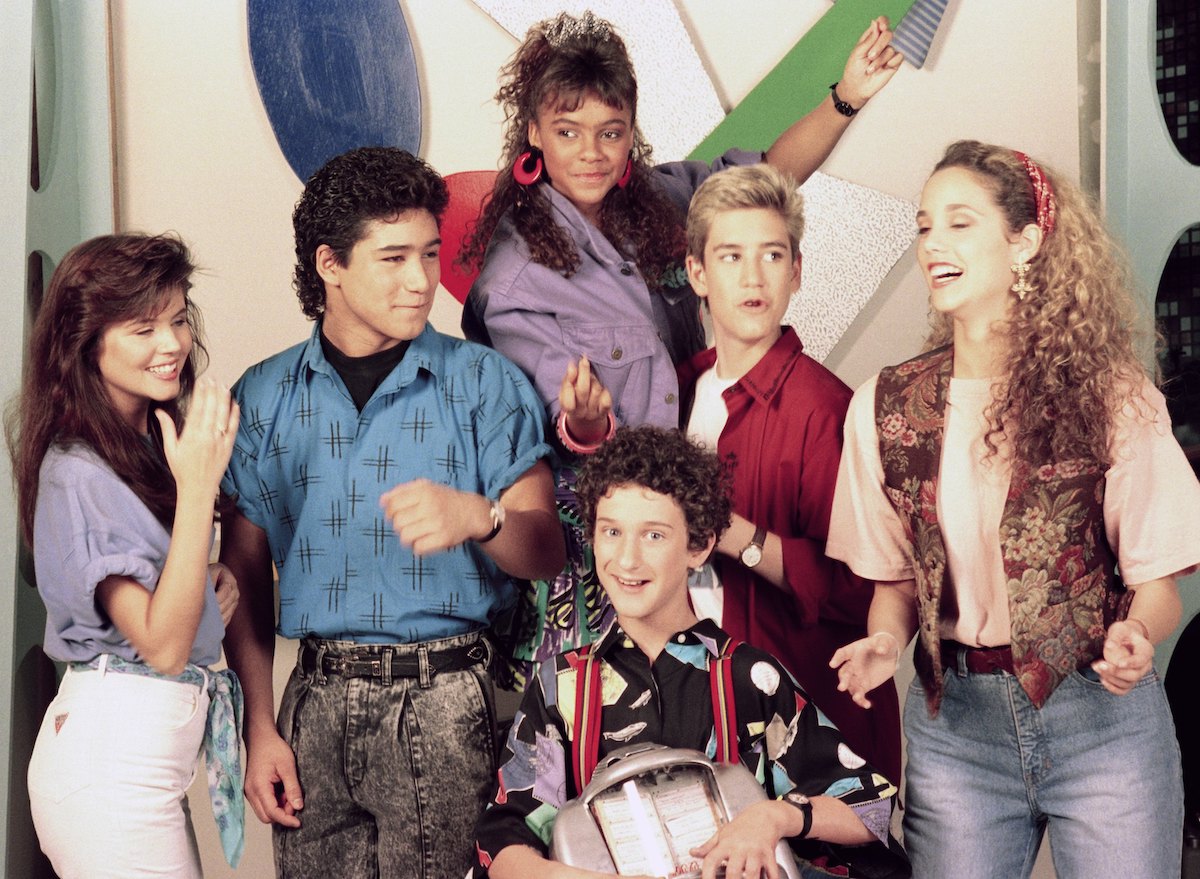 Lopez said the series had almost finished shooting when COVID-19 halted production. Thankfully, the crew was able to return to work and finished work on the series. The new Saved by the Bell will stream on Peacock, NBCUniversal's streaming service.
Lopez added he will also star in Lifetime Christmas movie, Feliz NaviDAD this season.
Mario Lopez takes part in throwback nostalgia
Lopez recently partnered with General Mills for General Mills Presents: The Ultimate Saturday Morning Drive-In. The company is taking part in the resurgence of drive-in movie theaters and will host a Saturday morning cartoon viewing-fest on Saturday, Oct. 3, at 10 a.m. PT.
He said the need for light-hearted entertainment and pop culture is more apparent than ever. "That's why I partnered with General Mills, because I love that their celebrating these nostalgic cereals like Cocoa Puffs and Golden Grahams," he said. "All the cereals I grew up loving. And they're bringing back the nostalgic flavors and bringing in a cool virtual experience with the Saturday morning drive-in. It's all '80s and cool cartoons. And people can join in!"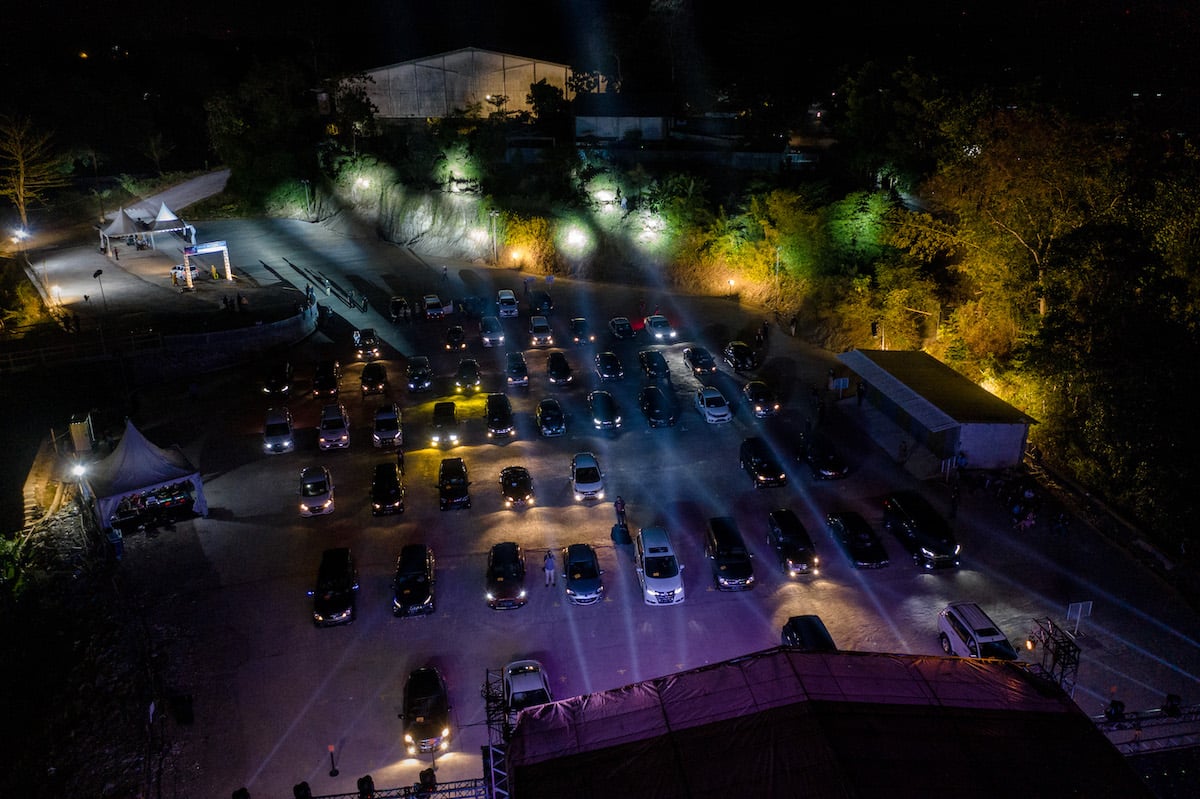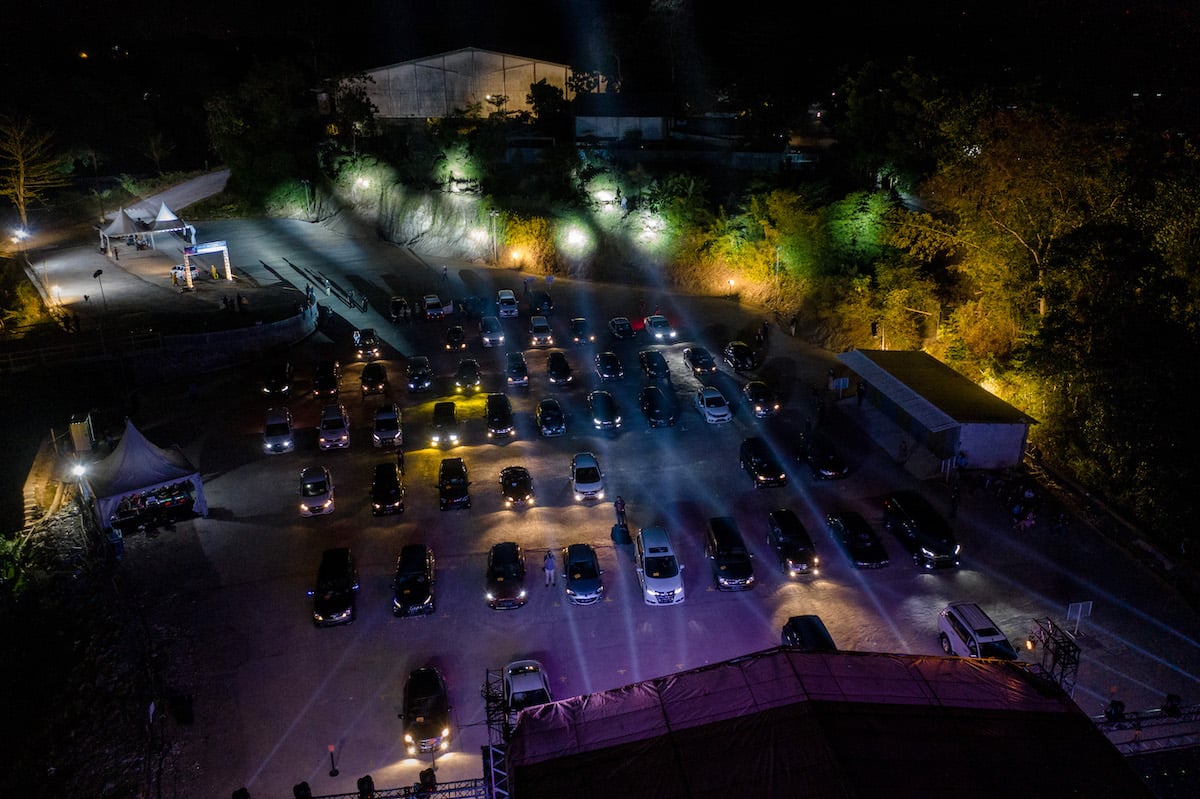 Lopez said families can participate in-person if they live near the Rose Bowl in Pasadena, Calif. The morning event can also be streamed from home.  Visit www.tribecafilm.com/ultimatesaturdaymorning to reserve a spot at the drive-in or to learn more about watching at home.
Could Saved by the Bell be on the viewing list since it was a Saturday morning classic? "I don't know," Lopez said. "But you never know. We were on Saturday morning!"