Marion Cotillard Says There Are 'More Roles for Women' As a Result of the #MeToo Movement
Marion Cotillard gained international fame because she gave a remarkable performance in La Vie en Rose. During the San Sebastian Film Festival on September 17, the French star said American cinema was "part of [her] culture." And she says that as a result of #MeToo, there are now more movie roles for women. 
The actor's transformation into Edith Piaf was a breakthrough role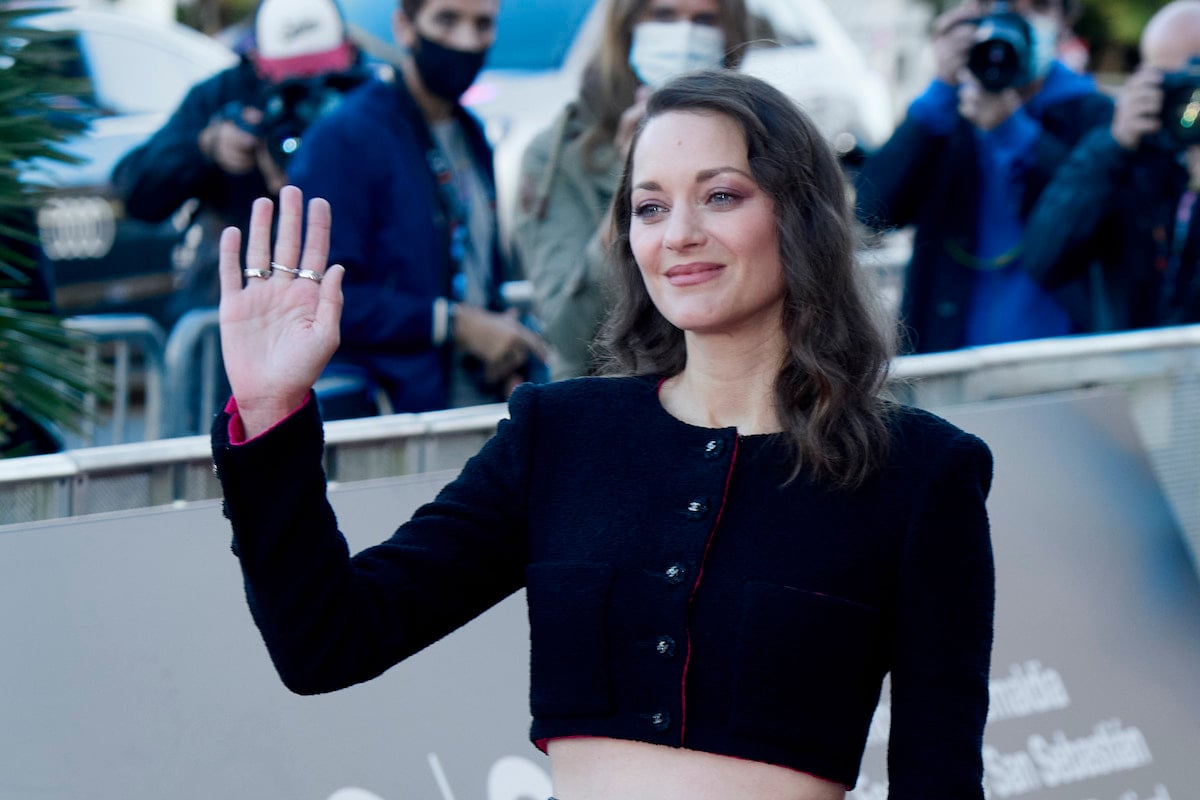 Cotillard didn't merely give a good performance as "Little Sparrow" Edith Piaf in 2008. She dominated the competition that year. As a result, earned the Oscar for her portrayal of the legendary French singer. 
But the Nine actor couldn't have imagined that she'd reach such a level of fame beyond her home country. Per Variety, she collected the Donostia Award for career achievement at the San Sebastian Film Festival. During an acceptance speech, she reflected on growing up with American cinema. 
"I'm from a generation which grew up watching American films (…)" she said. "Even if I never really dreamed of having a career outside of my home country, American cinema was part of my culture. There are lots of filmmakers I admire in the U.S. and more largely in the English-speaking world and the Oscar gave me access to these people."
Marion Cotillard said the world has changed since the 1950s
The prolific movie star also said that having a family and career is a much more viable option today.
"I think we live in a different world than in the 1940s or 1950s when stars were being 'built' and their family lives were being negated," she said. "Today, having a family and a career is much more celebrated and things are more balanced — if we need to have a private life and a family we can have that, along with a career."
It's something she demonstrates admirably. Along with her remarkable career, Cotillard has a long term relationship with Guillaume Canet. The couple have two children together, a son and a daughter born in 2011 and 2017, respectively. 
Cotillard says the #MeToo era gave way to more roles for women
Cotillard credited the movement in support of women for shaking up the industry and creating more acting roles for women, as well. 
"For the past several years, the subordination of women has become increasingly unacceptable in the public eye; it's always been so but we talk about it much more today, obviously, since #MeToo," she said. "It has allowed women to speak freely, it's a true revolution, an intense one and I am very happy to live it." 
She continued, saying that as a result of #MeToo, a community of women sprang up to support one another. 
"Today, as women, we know we can be supported by a community of women and men and that's an important thing," Cotillard continued. "The result is that there are indeed more women, more roles for women, and the more we speak about them, the more it changes the way we look at them." 
Cotillard currently appears opposite Adam Driver in Annette. The musical drama received accolades at the Cannes Film Festival in June 2021. 
And despite a formidable past in film, it appears Marion Cotillard has an even brighter future.