Mariska Hargitay Admits She Was 'Nervous' To Meet Ice-T for the First Time
A lot of fans of Law & Order: SVU can't imagine the series without Mariska Hargitay or Ice-T. Hargitay has been around since the very beginning – playing Detective Olivia Benson since the first episode of season 1. Ice-T plays Odafin "Fin" Tutuola, who is now Sergeant. Ice-T first ventured on the series at the beginning of season 2. Since then, they've both become synonymous with the series, and they're also good friends now.
But the two didn't know each other until they worked together on SVU. They actually used to live pretty close to each other in Los Angeles before they knew and worked together. In 2018, Hargitay and Ice-T were on the show Late Night With Seth Meyers, and Ice-T revealed that they could actually see each other's houses from where they lived back in the day.
Mariska Hargitay admits she was 'nervous' to meet Ice-T for the first time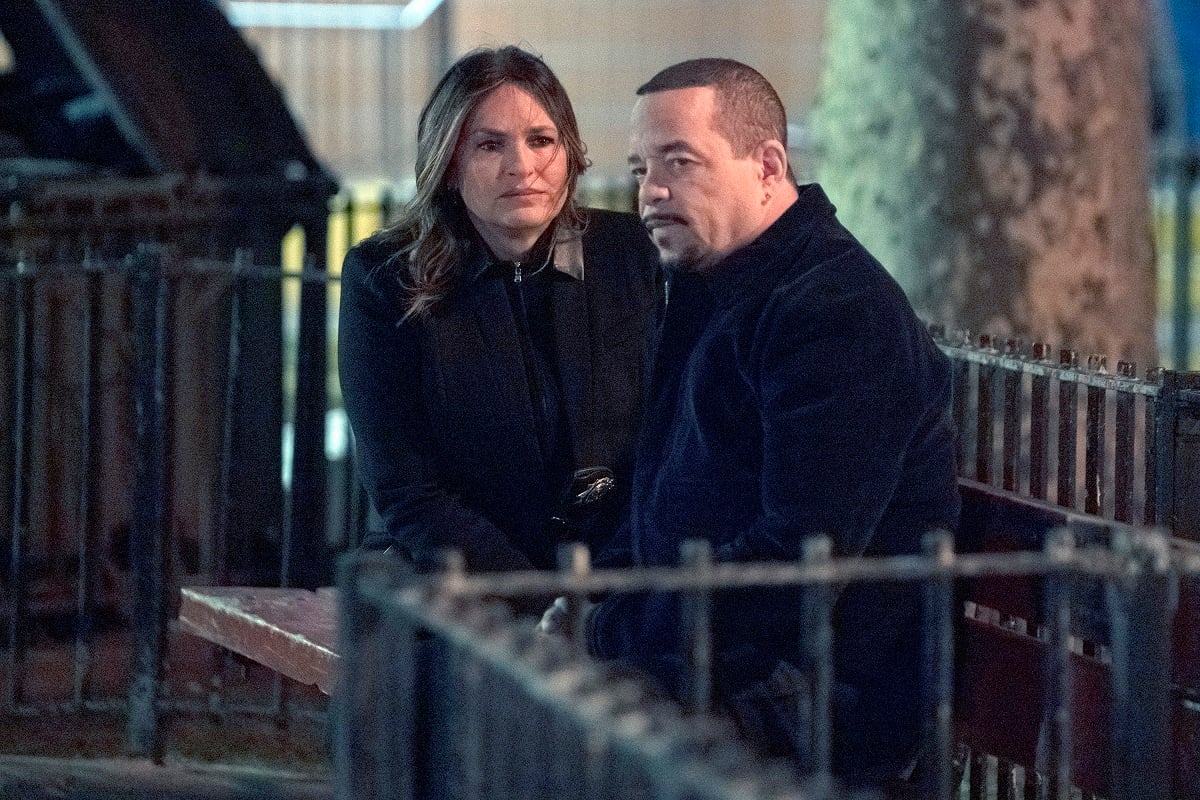 Also in 2018, they both appeared on The Tonight Show Starring Jimmy Fallon. The host asked Hargitay what her "first impression" of Ice-T was, and she admits that she was "nervous" to meet him. She goes on to reveal that he taught her "so many things," which makes it obvious why they call him the "Philosopher."
"Well I was so nervous to meet Ice-T, because he was a rapper, he was O.G. He was like the man, he was the rapper," Hargitay revealed. "And so I didn't even know what O.G. meant back in the day. But I was excited about it. 'The Og is coming, the og is coming,'" she jokes. "So he came on the show and he was the sweetest, kindest, most open… We call him the 'Philosopher' on the show, and it was such a joy. And it's been for 20 years, an education for me. He's taught me about so many things…"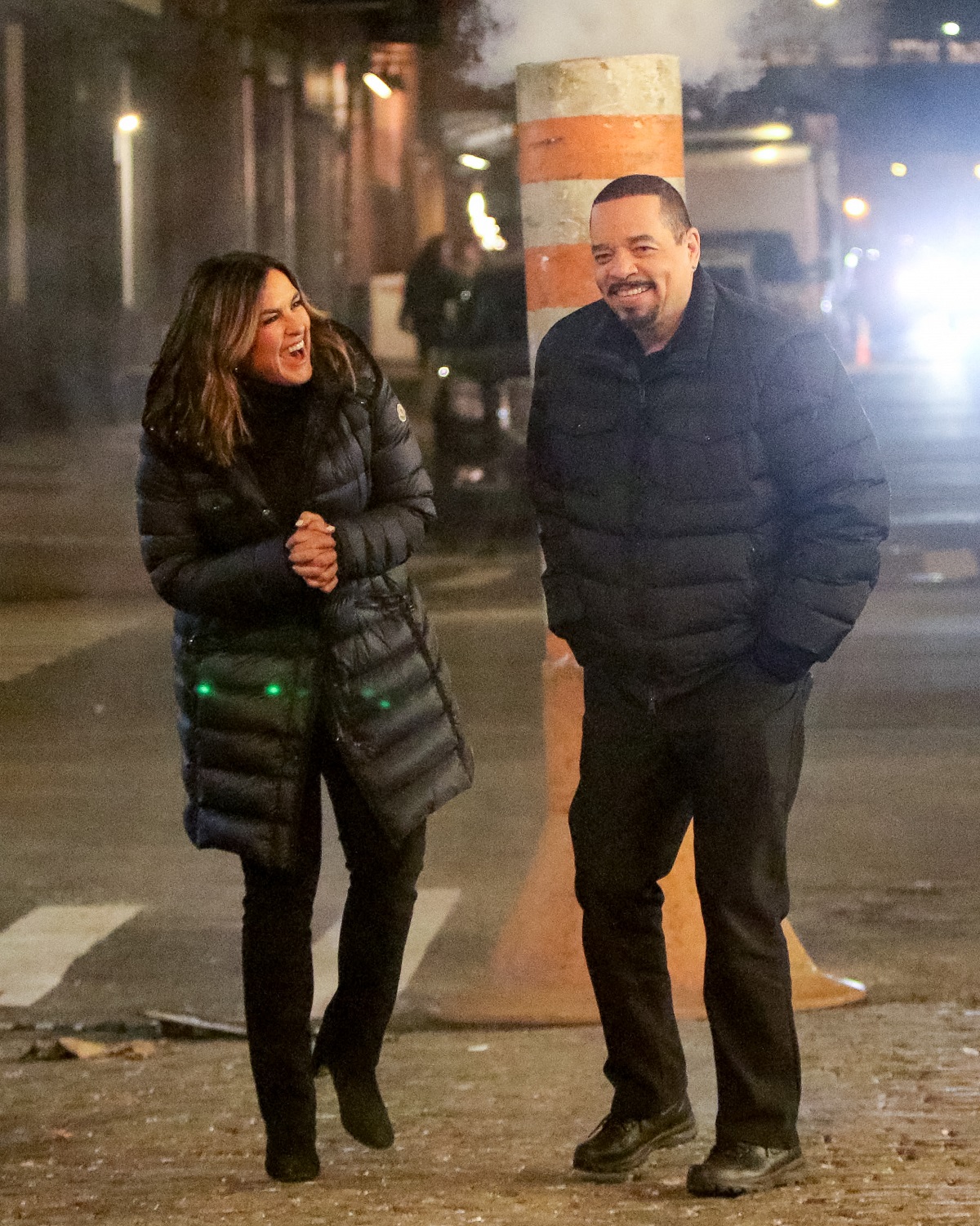 RELATED: How Peter Hermann Congratulated Mariska Hargitay on Season 22 of 'Law & Order: SVU'
Ice-T says Hargitay is "the best," and fans would certainly agree. After only coming on originally for four episodes, Ice-T has stayed on the series for many years, and he's become an iconic member of the squad.
"And we're very fortunate, you know, to be on a show that, you know, everyone likes each other," Ice-T reveals. "Everyone gets along. 20 years is a long time, and it's a very cool work environment. Mariska's the best." He also says that he came on the series for four episodes, but it lasted a lot longer than that. He goes on to say he's "happy," and mentions "I'm not going nowhere til she's gone," referring to Hargitay.
Mariska Hargitay and Ice-T have worked together for a long time
Ice-T joined the crew in season 2, and the series is now on its 22nd season. It's almost hard to believe that they've worked together that long, but it's true. Since then, both of their characters have moved up in the ranks – Benson has become the Captain of the squad and Ice-T is now the Sergeant. It's safe to say the two work well together on and off-screen, and always seem to have each other's backs on the show.
As Ice-T admits, he won't be going anywhere until Hargitay does, which just goes to show the connection and bond they've formed together over the years.
Fans can check out Hargitay and Ice-T in season 22 of Law & Order: SVU, which officially premiered on November 12, at 9 p.m. E.S.T., and will air on Thursdays at 9. It will be fun to see what the rest of the season holds for these two good friends who are more like family now.