Mariska Hargitay Believes the Best Approach to Motherhood is Compassion
Mariska Hargitay is best known for her role as Olivia Benson on Law & Order: Special Victims Unit. She has been on the show since 1999 and has become a familiar face on TV who fans can watch every week.
When Hargitay is not working, however, one of her most important jobs is being a mother. Motherhood is known to be life-changing for many people, and it seems like Hargitay is no different. She has shared that, for her, motherhood has actually taught her a lot of things about being more compassionate toward others.
Mariska Hargitay has three kids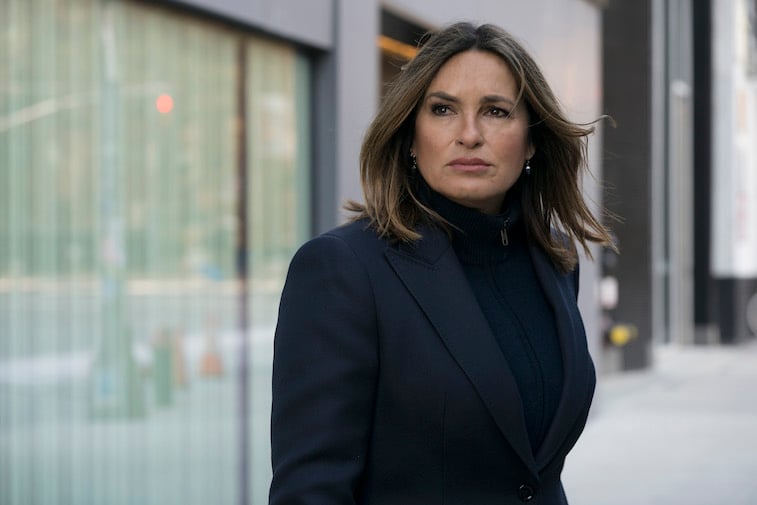 Hargitay got married in 2004 to fellow actor Peter Hermann. The couple met on the set of Law & Order: SVU, in which Hermann had a recurring role as defense attorney Peter Langan.
Their son August was born in 2006. Then, in 2011, Hargitay and Hermann adopted a baby girl named Amaya. Later that year, they adopted another boy named Andrew.
While adoption is not for everyone, Hargitay knew that she was open to it even as a young child. She lost her mother, actress Jayne Mansfield, when she was just a few years old.
Hargitay's father remarried and her new stepmom ended up being an important mother figure in Hargitay's life. The love that Hargitay received from her stepmom allowed her to understand that family is not just about blood relations.
When she and Hermann got married, both of them wanted a big family and always knew that adoption was a "part of the plan," especially since Hargitay did not have her first child until the age of 42. Hargitay shared with Good Housekeeping that her journey in adoption had a lot of twists and turns, but she feels grateful for everything that happened.
"While it may be ironic, the hardest disappointment was also the greatest moment, in terms of what it means to help build a family," Hargitay said.
Being a mother has made Mariska Hargitay more compassionate
Having children has changed Hargitay for the better in some ways. She revealed that she has become a more compassionate person, especially towards other mothers.
For example, she shared with Health magazine in 2009 that she no longer has impatience when encountering a crying baby in public.
"Before you have kids, and you're on a plane, and there's a screaming kid, you're like, shut that kid up, give me earplugs, get me a blanket to put over my head," she said. "As soon as I became a mom, though, I got it. You find yourself asking, 'What can I do? You want me to hold him?' Because you think about the time your kids was screaming, and there was the one parent who looked at you and smiled. And that compassion was everything."
Mariska Hargitay believes it is important to teach her kids to be kind
Hargitay has learned to become kinder to others, and she tries to extend that lesson to her kids as well. Speaking to Parents.com, Hargitay shared that it's important to her that her children grow up to be kind people. She learned this from her father, who taught her about kindness from a young age.
For her oldest son, August, Hargitay teaches him kindness by modeling it herself, saying: "I teach him what it means to be kind, such as sharing, helping his sister pick up toys, and letting her choose first what she wants to do. I continue to build on it so it becomes a child's mind-set to be considerate."
She also gives August and her other children a lot of positive reinforcements, such as appreciating them when they do nice things.