Mariska Hargitay Claps Back at Donald Trump After His 'Law & Order' Tweet
Mariska Hargitay is making headlines for tweeting a response back to President Donald Trump's recent status and she isn't the only one. Read on to learn what happened and what fans are saying about Hargitay's response. You need to see some of these responses.
President Trump posts a status using the words 'Law & Order'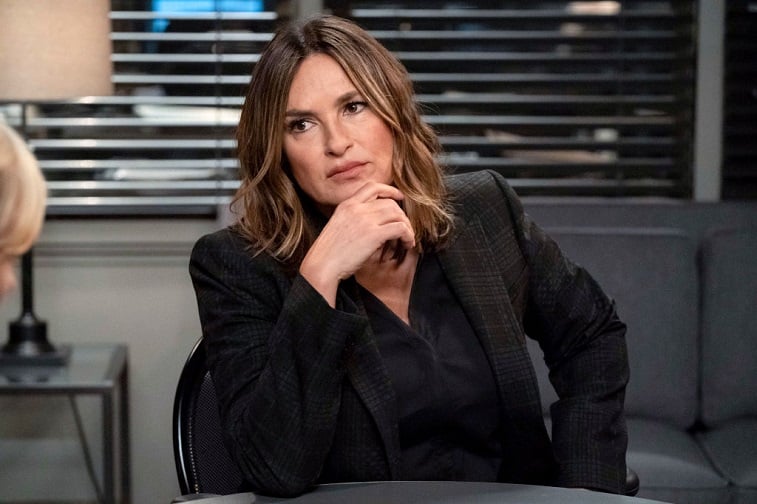 President Trump posted a status on May 31 tweeting: "LAW & ORDER!" and it got people in an uproar. His tweet has almost 80,000 retweets and people had a lot of feelings about it. Mariska Hargitay, who has been the staple of Law & Order: SVU since the beginning, didn't take this tweet lying down.
Mariska Hargitay claps back at Donald Trump after his 'Law & Order' tweet
Hargitay plays Captain Olivia Benson on the hit series and she responded back with her own tweet saying: "You mean tyranny and racism!" over 105,000 people liked her tweet and fans responded in large numbers in support for Hargitay and the current reform movement calling for criminal justice reform.
"Thank You Mariska," a fan commented in support.
Others seem to agree and are glad Hargitay said something in response. "Tell him," said another fan.
"Don't mess with Benson," someone else commented.
"Detective Benson coming through," another fan said.
Some Twitter users think Hargitay should donate her salary
However, not everyone agrees with Hargitay apparently. "I hope you don't support the destruction of the city in which you film your TV show," a Twitter user commented.
Another Twitter user calls for Hargitay to donate her salary from SVU. "Donate your L&O salary to #BlackLivesMatter. Your show is perhaps the most prolific cop propaganda on TV. Words do not suffice," someone else wrote.
"Open your purse, love, you've gotten rich off playing a cop," another Twitter user said.
Ice-T also tweets back at Trump
Hargitay isn't the only one affiliated with the hit series to say something in response to Trump's tweet using the show's iconic name. Warren Leight, the SVU showrunner, tweeted back as well with: "Resign."
Ice-T, who plays Fin Tutuola on SVU tweeted in his own style: "This MF……" Almost 550,000 people liked Ice-T's response on Twitter.
The tweets came after massive protests were held this week over the murder of George Floyd
According to CBS News, two new autopsy reports confirm George Floyd died by homicide on May 25, 2020. The officer in question, Derek Chauvin, put his knee on the neck of Floyd and according to an independent report at the request of the Floyd family, Floyd died from asphyxiation.
Although the Hennepin County Medical Examiner also agreed Floyd's death was caused by homicide, it said that both Floyd's lungs and heart stopped working "while being restrained" by officers.
Chauvin was charged with third-degree murder along with a second-degree manslaughter charge, but that doesn't bring George Floyd back. According to CNBC, three more officers have been charged now. Chauvin's charges have been upgraded to second-degree murder.
People all over the world are standing up and calling for change and reform. We'll keep you updated as events continue to play out.