Mariska Hargitay Finally Weighs in on Olivia-Elliot Romance on 'Law & Order': 'These Two People Love Each Other'
Recently, Mariska Hargitay finally weighed in on the Olivia-Elliot romance. There's definitely more than just a little chemistry between these two iconic 'Law & Order' characters.
Viewers love seeing on-screen sexual tension. Sometimes TV writers pen in romantic encounters; other times, the writers leave the chemistry between characters as-is, allowing the actors to decide. Grissom and Sara (CSI), Mac and Harm (J.A.G.), and Fox and Dana (The X-Files) come to mind. But no on-screen chemistry is quite as palpable as the one between Olivia Benson and Elliot Stabler on Law & Order: SVU.
Law & Order: Special Victims Unit kicked off as a spinoff from Law & Order back in September of 1999. Starring Mariska Hargitay and Christopher Meloni, the show centered on the pair of NYC detectives who investigate sex-based crimes.
Not only did Law & Order: SVU become popular among viewers; it also introduced character chemistry that hadn't been part of the script in the original Law & Order. Recently, Hargitay finally weighed in on the Olivia-Elliot romance. There's definitely more than just a little chemistry between these two iconic characters.
Unraveling the Olivia Benson and Elliot Stabler dynamic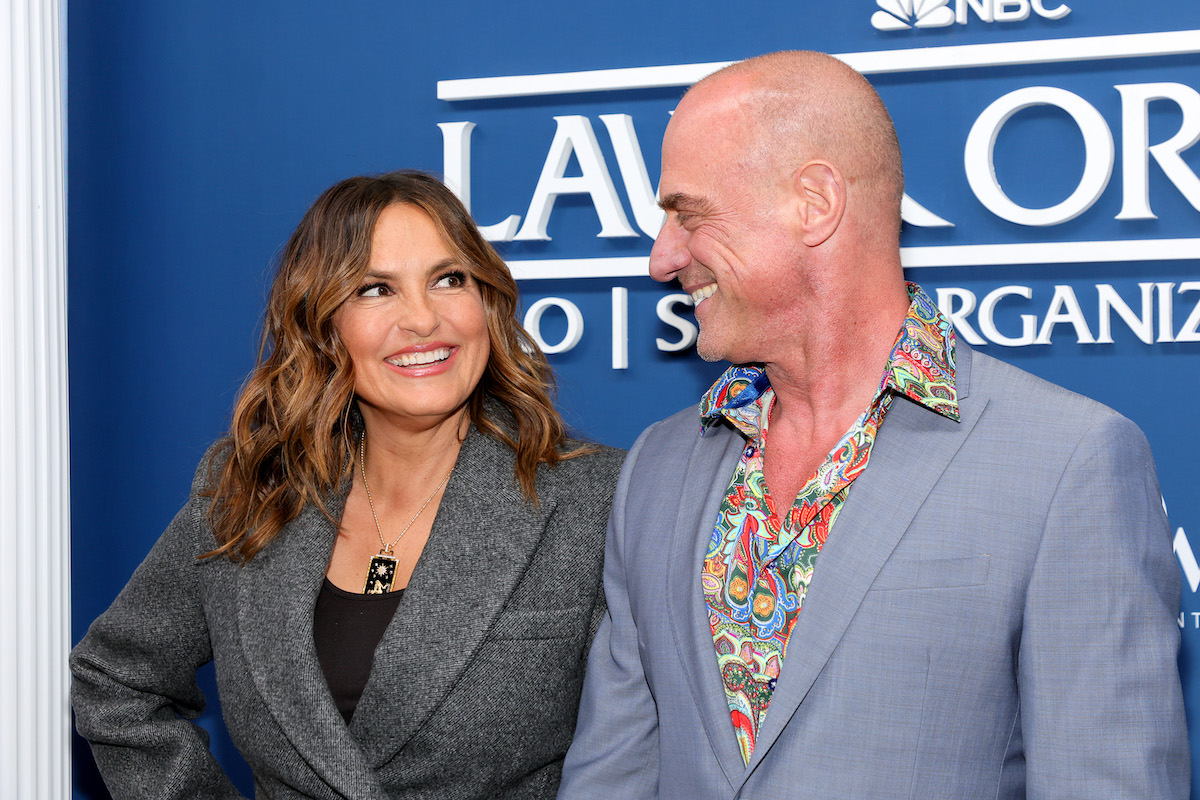 NBC says Law & Order: SVU is one of TV's longest-running, primetime drama series. The show's success is rooted in those "ripped from the headlines" episodes based on real-life crimes in the news. As with the other Law & Order series, many big-name actors found their footing playing characters on the show. 
Olivia and Elliot are tough-as-nails detectives with hearts of gold. But they aren't just into solving crimes. It's apparent — in some episodes of the show more than others — that they're kind of into each other. There's a potential love interest and chemistry evident.
The first 12 seasons with these two as the lead detectives often include nuances and hints of romance. Law & Order: SVU is now entering its 24th season with Meloni. But for the first time, Hargitay discusses this on-screen chemistry and subtle romance between Benson and Stabler.
What Mariska Hargitay said about Olivia and Elliot
Hargitay finally weighed in with her interpretation of the Olivia-Elliot romantic possibility. According to People, she said, "it's such a complicated relationship." The 58-year-old goes on to admit to the "certain chemistry" on display for those first 12 seasons. 
Hargitay also says it's best to "respect the complexity" of the relationship but also admits Olivia loves Elliot and "will always love him." Producers of Law & Order: SVU also admitted exploiting the on-screen chemistry a bit without addressing it directly in the script.
The on-screen chemistry worked for 'Law & Order: SVU' fans
Throughout those early seasons, despite all the subtle love interest and fans rooting for a get-together, Elliot remained faithful to his on-screen wife, Kelly. Now, new dynamics are at play for the Law & Order: SVU tale.
Meloni left the show after the 12th season. However, he returned as a guest star for an episode in season 22. The story unfolds horrifically as Elliot's wife Kelly is killed in a car bombing. While Hargitay said in her interview that Elliot needs to heal from his loss, fans are already chomping at the bit for Olivia and Elliot to realize their chemistry.
Meloni discussed this on-screen chemistry with Hargitay with People, too. He was a little more telling about the future. He said, "I don't not see it," and went on to recognize how satisfying a romance would be for fans. For now, he's reprising his role of Elliot Stabler in a new spinoff show, Law & Order: Organized Crime.
So, will Olivia and Elliot finally get together? Fans will have to keep watching Law & Order: SVU and stay tuned to find out in upcoming episodes.