Mariska Hargitay Is Back in the Director's Chair and Fans Are Here for It
Mariska Hargitay is so much more than just an amazing actress. She's also a producer, a director, and an advocate for survivors of sexual assault and abuse. She recently posted an image that pays tribute to her directing skills and fans are seriously here for it.
Mariska Hargitay the director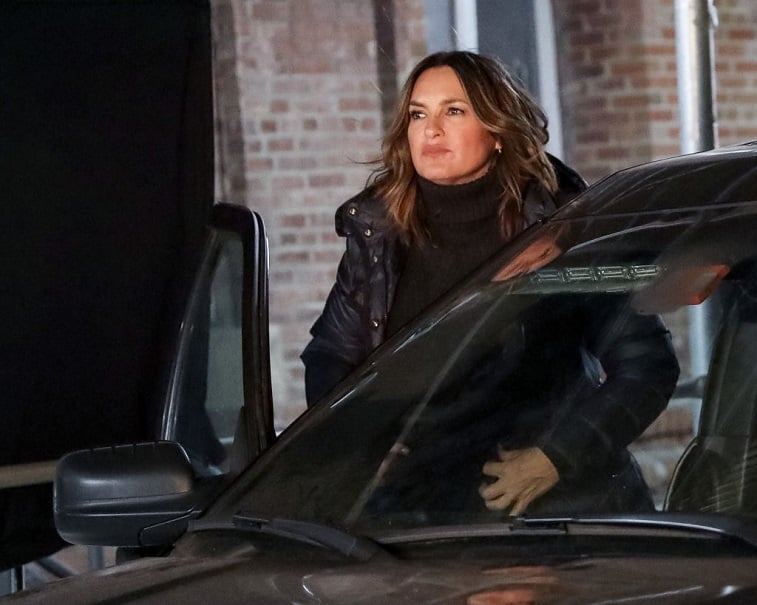 Hargitay plays Captain Olivia Benson on Law & Order: SVU. But she isn't just an actress on the hit series. She's been in the director's seat numerous times and she even recently directed episode 11 of the current record-breaking season.
On the podcast about SVU called Squadroom, Hargitay spoke about the challenges of directing and how important it is to prepare.
"This is, for me, the most challenging part of me directing," Hargitay explained. "What I've learned now, one of the most important parts of directing is prep. It's when so much of the work is done. And my prep, just to be candid here, is always compromised because I'm shooting the previous episode and they don't want to lose me for too much. It's been challenging that way because I've missed time."
Hargitay is back in the director's chair
Hargitay recently posted an image to Instagram that has fans talking. The upload shows Hargitay sitting in a director's chair that says "Law & Order Special Victims Unit." She captioned the post with a number of hashtags: "#CaptainsChair, #DirectorsChair, #LightsCameraAction, #LightsCameraBenson, #AnActorPrepares, #BackAtIt, #BensonInTheHouse, #AllTheWorldsAStage, #LocationLocationLocation."
With Hargitay back in the director's chair, this could mean she might direct an upcoming episode soon. Fans can't wait to see what Hargitay will bring to the table with all of her immense experience.
Fans react to Hargitay's post in the sweetest ways
Viewers of SVU absolutely love Hargitay's character, Olivia Benson. People are extremely positive and hope to see a future episode directed by Hargitay soon.
"Are you directing another episode???? I hope this is a yes ❤️," an Instagram user wrote.
One fan even asked for an audition from Hargitay. "Give me an audition. I'll blow your mind!" the user said.
"Amazing!😍😍 once again showing the world you are iconic!" an Instagram user expressed.
Another fan told Hargitay that's she's "close to perfect," which seems to be the opinion of many. "Love you mannn, one of my favourite people. Your inspirational. Your career grew just like your rank. Close to Perfect 👌🏼," another user said.
Others had more inspirational messages to share with Hargitay. "Yeah you are the boss, you are the queen 🤩🤩🤩," still another fan wrote.
Fans really want to know which upcoming episode they can expect to see Hargitay directing in the future. People seem to really adore Hargitay and they can't wait to see another amazing episode of their favorite series. SVU definitely wouldn't be the same without Hargitay at the helm as the lovable Olivia Benson. She's been there since the very beginning and it's easy to see why fans can't get enough of Mariska Hargitay.