Mariska Hargitay Makes a Fashion Statement With a Unique Shirt
Mariska Hargitay recently shared a rather unique shirt that makes an effortless fashion statement. We have all the details.
Mariska Hargitay is known as the incredibly talented actor who plays Captain Olivia Benson on Law & Order: SVU. She's been known to share posts on her social media, and she recently shared a rather unique shirt that makes a major fashion statement. We have all the details.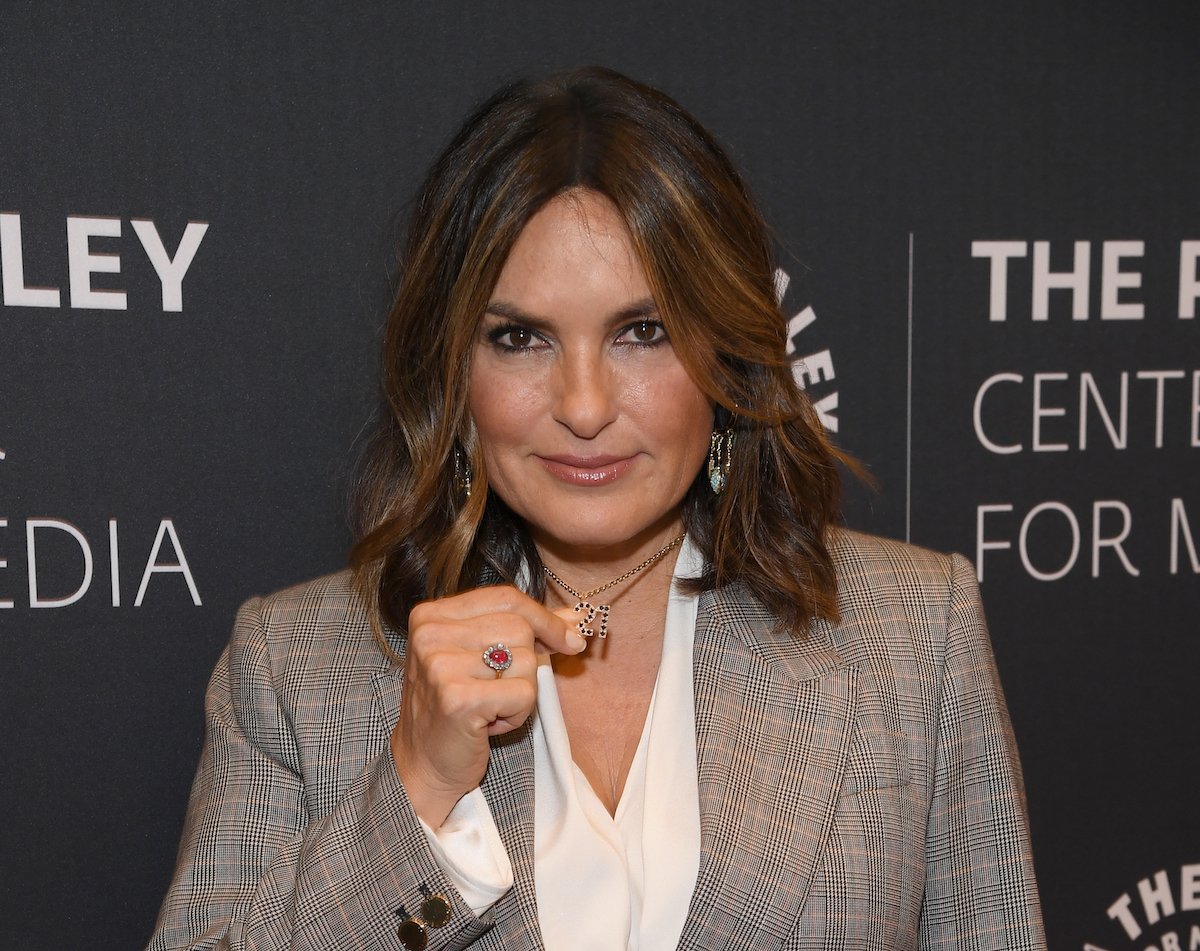 Mariska Hargitay in 'Law & Order: SVU'
Hargitay is an accomplished actor who is known for her role as Olivia Benson in SVU. She was there from the beginning in 1999 when the show first came on air, and she's still there 22 seasons later. Her character has worked her way up the ranks from a detective in the Special Victims Unit to Captain of the squad, and fans have watched her grow into the powerhouse that she is. Benson gets justice for the survivors, and it's incredible to watch her work. She's adopted numerous fans over the years, and it's a show Hargitay has become synonymous with.
Hargitay, who just turned 57 on January 23, met her husband, Peter Hermann, a fellow actor, on the set of SVU in 2002. They were married in 2004, and they have three children together now, August, Amaya, and Andrew, and reside in New York.
Mariska Hargitay makes a fashion statement with a unique shirt
Hargitay recently made quite a fashion statement with a unique shirt that she posted on social media. The light-colored denim shirt can be seen in a number of shots, and it's Levi's brand with two pockets on the chest. On top of one of the pockets on the left is Hargitay's name displayed in cursive and red thread. It says "Mariska," and she is wearing it although her full face isn't shown. The embroidered name acts as an accessory without a lot of busyness, making it the perfect fashion piece.
There are a few shots of photos showing her hair of brown and blonde highlights moving in different directions during the images. In one of them, it looks like she's swinging her hair. In another shot, Hargitay's mouth can be seen half-open with hair in her face with her gold heart necklace showing. In all the images shared, Hargitay's name is on full display on the jacket.
Hargitay captioned the post on Instagram: "❤️xom #PutYourNameOnIt #NameGame #What'sInAName #YouNameIt #RealName #Nickname #1Name #FirstName #NameThatChef #CanYouPronounceMyName #PretendThere'sAnHInMyName #FlippyHairDon'tCare #CanYouSpyMyJoyfulHeart necklace? #denim #mariska."
What are fans saying?
As can be expected, fans have their own opinions about the post. Over 43,000 people liked the post and over 600 commented. Some fans commented about her shirt and her hair, and they seem to appreciate the photos all the same.
"LOVE the shirt but love the hair even more!!!!" a fan said. "Keep it growing queen 💘💘💘🔥🔥🔥."
Another fan said, "The shirt, the hair… waaaouh ! 🔥🔥😍😍."
One fan calls the unique shirt "THE CUTEST SHIRT EVER!!" while tagging Hargitay in the comments. 
Another fan loves Hargitay's shirt and her hair, and we're right there with them. "Love your shirt and you hair!!" they said.
"I love that shirt !!!! I love it, I love it 😍❤️" a fan added.
Another fan loves these images Hargitay shared. "Love, love, LOVE these pics! ❤️❤️," the fan said.
Fans seem to like Mariska Hargitay's post where she's making a fashion statement with her unique shirt.