Mariska Hargitay Shares a Sweet Throwback Photo of Her Mother With Some Cats
Mariska Hargitay likes to share vintage images of her mother, Jayne Mansfield, and fans love when she does. Hargitay recently shared another image of her mother petting some cats. Read on to learn what fans are saying and see the throwback photo for yourself.
Mariska Hargitay shares a sweet throwback photo of her mother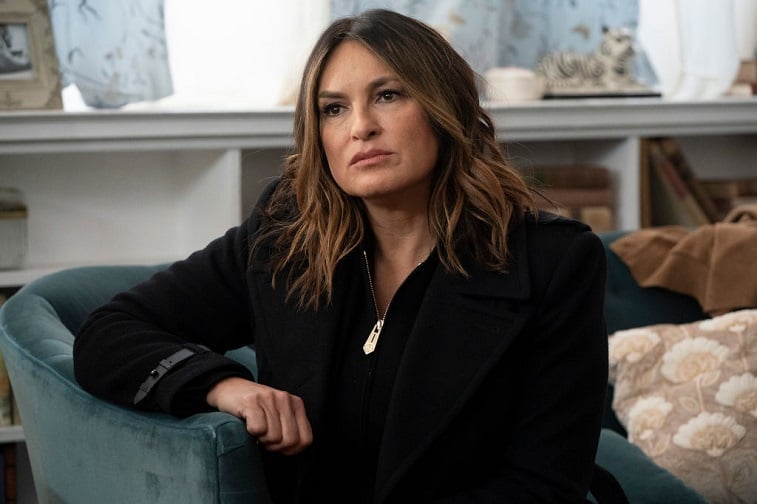 The unique photo shows Mansfield petting some kitties while she poses for a photo. One cat appears to be the mother and allows the others to get some milk. It's a vintage black and white photo, but you can almost see the color in it.
Hargitay captioned the post on Instagram with: "Just wanted to share a little love and light. Just found this gorgeous picture of my mama #jayne #beauty #kitties #cat #mamacat #babycat #tancat #jayniecat #heartwarming #heartsuit #catsuit #BlessYourSweetheart #BlessYourSweetSmile #BlessYouMama #MissYouMama #AngelMama #SendingBlessingsToAll #HeartMama."
Hargitay's mother died in a tragic car accident
Sadly, Hargitay's mother is no longer with us. Hargitay actually comes from a famous family. Her mother was an actor and her father was a former Mr. Universe named Mickey Hargitay. In 1967, Hargitay and her brothers were involved in a car accident along with their mother. Mariska was only three at the time, and her mother died in the accident as well as her mother's boyfriend, Sam Brody, and their driver, Ronald B. Harrison. 
Hargitay's mother may be gone, but she isn't forgotten. Hargitay carries on her legacy and posts tributes to her mother on social media all the time.
Fans react to the sweet post
Fans have a lot of feelings about Hargitay's tribute to her mother. Numerous fans compared the two and told Hargitay how much she looks just like her mother, and it's honestly true. Over 110,000 people like the post of her mother, so it's obvious the love is strong.
"She was stunning. You look so much like her," a fan commented on Instagram.
Other fans echo the same sentiments. "You look so much like your mother," a fan wrote.
Another fan can see the "light" in the image of Hargitay's mom. "So much light in this photo," another fan said.
Hargitay's mother was gorgeous, there's no doubt about it. She passed that trait onto her daughter as well and fans seem to notice. "She was so unbelievably beautiful! As are you," someone wrote.
Others seem to agree. "So beautiful ❤️ just like you, she radiates self-confidence and strength. Love that," a fan said about Hargitay and her mother.
One fan thinks Hargitay's mother is proud of who she has become and all the good she is doing. "She is absolutely stunning," an Instagram user said. "She is super proud of the gem she created that is you. And all the beauty you're shedding on the world."
Many fans think Hargitay's mother would be proud of who she has become. "She would be proud of you and all that you do! @therealmariskahargitay 💛," a fan commented.
Fans absolutely love when Mariska Hargitay posts a tribute photo of her mother. The resemblance between them is so clear and she definitely inherited a light from her.