Mariska Hargitay Shares Must-See Selfie With Hilary Swank, Fans React
There are a lot of celebrity friendships out there, and one of those involves Mariska Hargitay and Hilary Swank. The friends and fellow actors recently took a selfie together, and it's a must-see for fans. What are fans saying about it? We have all the details you'll want to know about the sweet moment.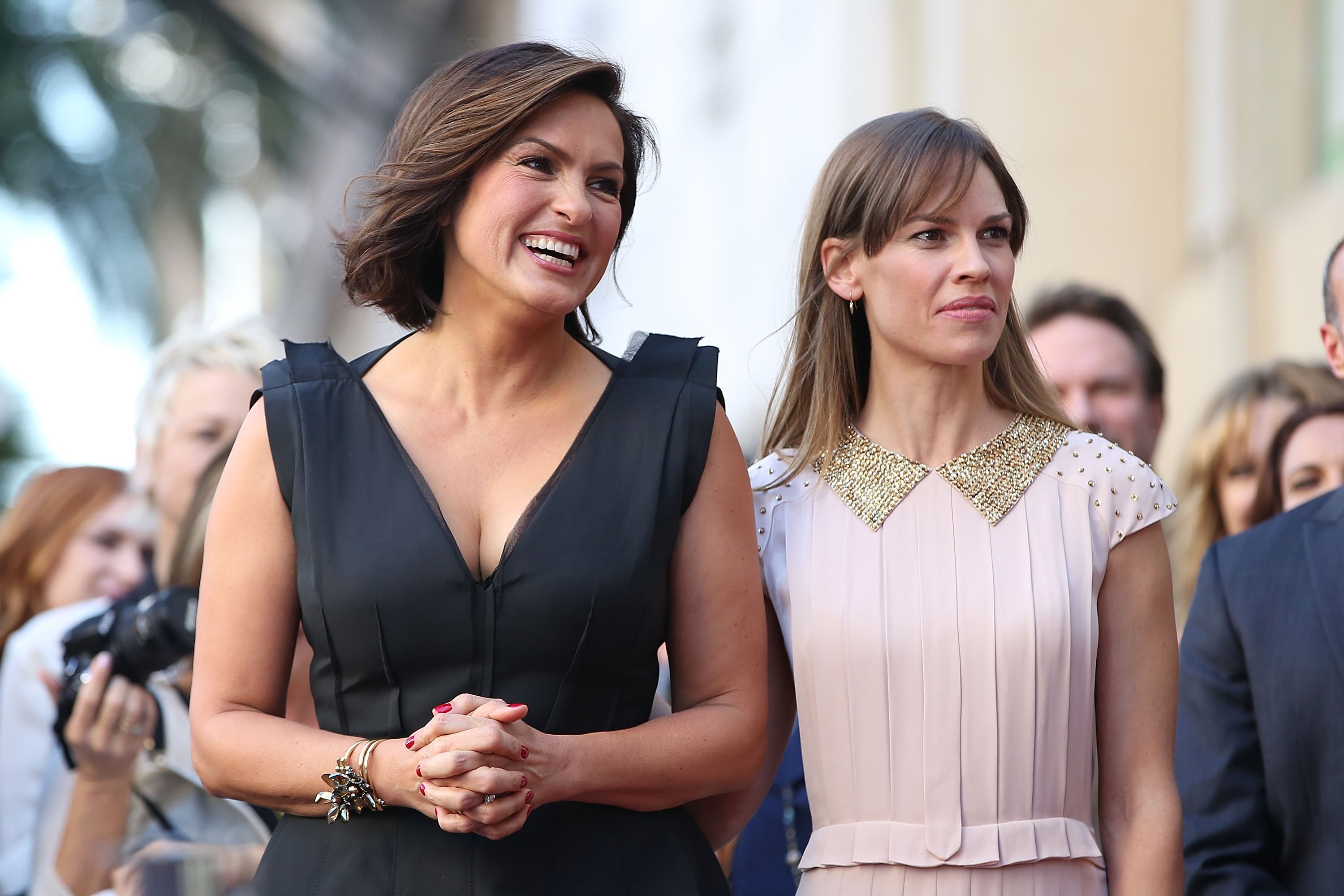 How did Mariska Hargitay and Hilary Swank meet?
Hargitay has been friends with Swank for many years. But how did the two extremely talented actors actually meet? Naturally, it happened on set. Hargitay, who had other roles before making it big in Law & Order: SVU, met Swank when Hargitay was working on the hit series ER, where Swank's husband at the time, Chad Lowe, also had a role. According to Good Housekeeping, Swank even said a few words at Hargitay's Hollywood Walk of Fame ceremony when she received a star, which proves just how close the two friends really are.
Mariska Hargitay shares a must-see selfie with Hilary Swank
RELATED: See a Young Mariska Hargitay in a Can't-Miss Throwback Photo From 10th Grade in 1979
On May 17, 2021, Hargitay shared an adorable selfie with her friend Swank. In it, she tagged Swank, who stands by her side. Hargitay's head touches Swank's in the sweet moment between them. Both have their hair down, and Hargitay wears a bright ensemble while Swank has on a grey shirt and black jacket. Swank smiles and looks at the camera next to her friend, who also looks at the camera. Behind them a set of stairs can be seen in the touching moment between friends.
Hargitay captioned the post on Instagram. "My girl," Hargitay wrote while tagging Swank and saying, "came to see me and it meant the world. #FullHeart #Grateful #IMissedYou #SoulSister #SoulConnection #Inspirer #What'sYourMissionStatement #Friendship #MakeItHappen." Swank even shared a cropped version of the same photo on her Instagram as well.
Fans react to the post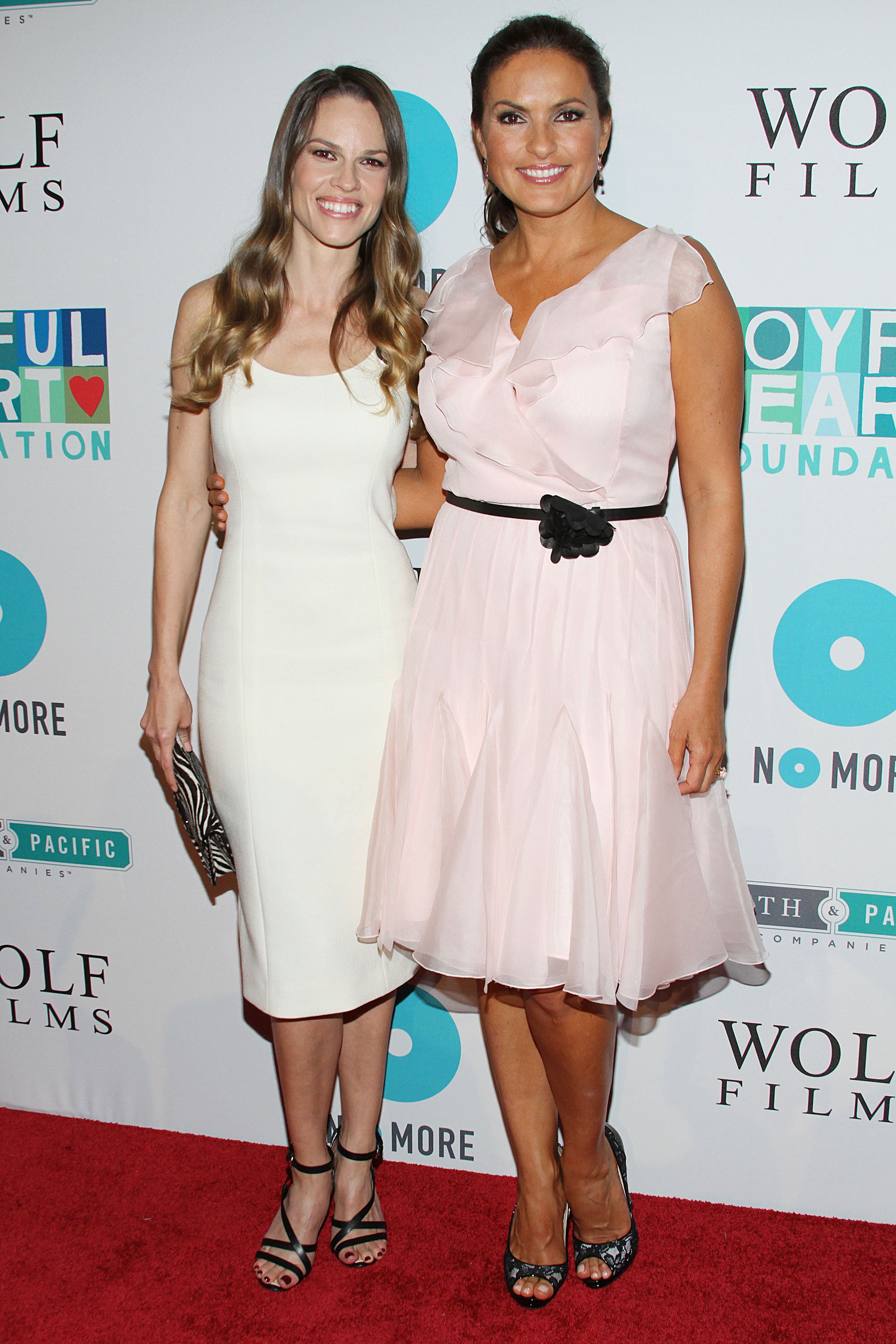 Over 105,000 people liked the image, and over 900 commented on it. Fans seem extremely positive about the selfie, and they didn't hold back in the comments.
One fan added the celebrities' names together. "A Hilriska moment meant for a moment in time 💖🥺," they said.
While another fan calls them "Bestie goals 🥺😍🥺," and some fans would have to agree with that statement.
"Friendship of many laughs and love 💞🌸🌺," another fan added in the comments.
One fan spoke some truth. "Friends are the family we get to choose ❤️🙌," they said.
While other fans added comments like, "Love your friendship 🥺" and "Nice picture of 2 great friends."
Yet another fan added the two friends' names together. "Hilariska together again and everything's fine 🥺♥️ I've missed you two together!!!!" they added in the comments.
One fan admits, "This photo just made my day," and we can understand why.
"❤️ We all need this in the world right now," another fan said as well.
Fans seem to like the selfie Mariska Hargitay posted of herself and her friend, Hilary Swank. It's always nice to see moments like this in the lives of our favorite celebrities, especially between friends. We'll have to see what Hargitay posts next on social media.