Mariska Hargitay Wished Her Fans a Happy Valentine's Day in the Sweetest Way
Mariska Hargitay is known to share on her social media with her many loyal fans. Valentine's Day just happened and it makes sense that Hargitay would want to wish her fans good wishes on the special day. Read on to learn how she did just that in the sweetest way and how fans reacted.
Mariska Hargitay reposted a Valentine's Day card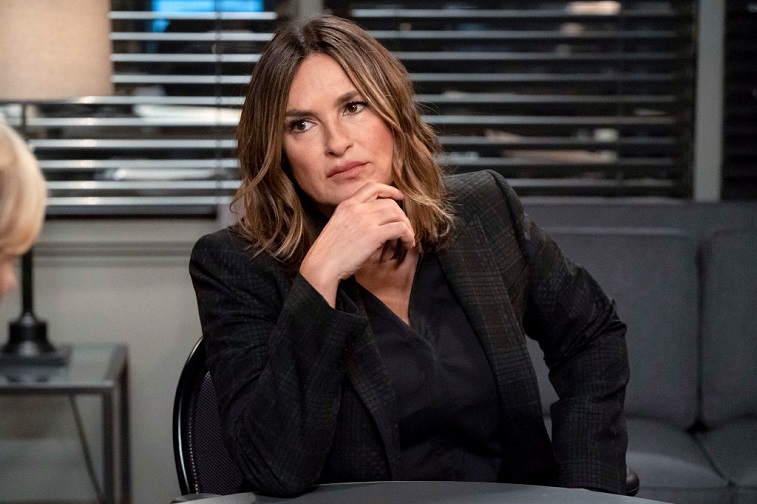 Hargitay took it upon herself to wish her followers a happy Valentine's Day in the most adorable way. She reposted a Valentine's Day card that was originally posted by SVU Writers Room on Twitter. It's an image of Hargitay as Olivia Benson of Law & Order: SVU. Amid a pink background, the card reads: "You make my heart go dun-dun."
Hargitay captioned the post with: "Need a last minute Valentine? I got you. Much love from the #SpecialValentinesUnit #SVU21."
Fans couldn't help but respond to Hargitay's post on Instagram with their own well-wishes for the actress and advocate. They were seriously here for the hilarious card that many are determined to share with others.
"Omg.👏🏼👏🏼👏🏼👏🏼👏🏼👏🏼 Hahahah I just laughed out loud. I'm stealing this," an Instagram user admitted.
"I just heard the sound in my head 🤣😎," someone else said.
"Thank you sweet lady. This actually made me cry. I know, I'm silly. But it was like a hug to my heart. Thank you," another fan admitted.
That wasn't Hargitay's only Valentine's Day post either
Hargitay also posted a beautiful shot of a bouquet of flowers. "#HappyValentine'sDay everyone 🥀🥀sending big #LOVE ♥️ #SpreadTheLove #BeMine #GetOnTheLoveTrain #MakeSomeoneSmile #BeKind ##FuchsiaPeonies #LoveHeals💋m 🥰," Hargitay captioned the post.
Fans seemed to really love the sentiment and they let Hargitay know in their comments on the image. "Beautiful roses Happy Valentine's Day cheers smiles 💜💜💜💜💜," an Instagram user wrote.
"Happy valentine's day beautiful❤️💗," another user said.
Fans really seem to enjoy Hargitay's flower images. "Your flower photos are iconic! Happy Valentine's Day to you and Peter! 🌹 ♥️," someone wrote.
Many fans wished Hargitay a sweet day with her husband. "Sending a lot of love to you too♥️ Happy Valentine's day Mariska, have a great day with your Peter💕," another Instagram user said.
"Happy Valentine's day to you and Peter ❤️😍 I love you both," another user wrote.
"GIRL! Is this a robbery? Cause you stole my heart! I Love You! Happy Valentine's Day! 🥰🥰🥰😍😍😍💙💚💙💚💙💚 #YouMakeMyHeartGoDUNDUN #LegalLove #SpecialValentineUnit #LoveAndOrder #BeMineBenson," someone hilariously wrote.
Why fans love Mariska Hargitay so much
Hargitay isn't just a beautiful actress. She's also an advocate and a one-woman powerhouse. She's changing the world one day at a time and we're still in awe that we get to witness it. Fans absolutely adore her and it's clear to see why. Hargitay's fans love her because she's an advocate, feminist, and important role model for women everywhere.
It will be interesting to sit back and watch what Hargitay puts her mind to next. SVU wouldn't be the same without her.