Mariska Hargitay's On-Screen Son Wishes Her a Happy Birthday in the Sweetest Way
Mariska Hargitay, known for portraying Olivia Benson on Law & Order: SVU, just celebrated her 56th birthday last week. Fans and celebrities alike couldn't wait to wish the inspiring woman a very happy birthday. Read on to learn how her on-screen son chose to wish her well on her special day.
The great Mariska Hargitay celebrates her birthday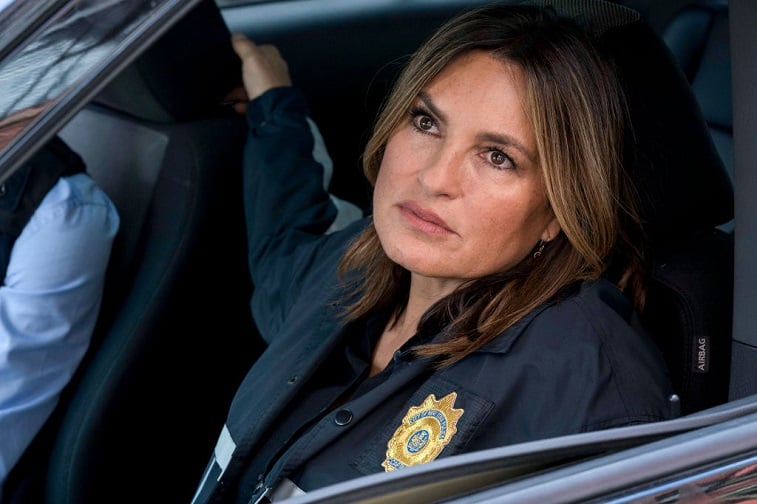 Hargitay has fans all over the world who were eager to give her their well-wishes on her birthday. She turned 56 on January 23 and commemorated the occasion on Instagram for her followers to see. She posted an adorable image of herself looking especially grateful in front of a large cake.
The table holding the cake is set with a pink tablecloth and pink Eiffel Towers. There is even a sweet "M" in the background for Mariska. "Birthdays are markers. I'm feeling to incredibly grateful for all the love and birthday wishes," Hargitay captioned the post.
Hargitay's on-screen son wishes her a happy birthday
Many people came out of the woodwork to offer their appreciation for the actress and advocate. Ryan Buggle, who plays Hargitay's on-screen son by the name of Noah, posted a sweet message on Twitter in honor of his on-screen mother.
Buggle posted two images, one that's current and one that appears to be several years old. "Another year with you by my side, is another year of magic. Happy Birthday to my second mama @Mariska, I love you! #happybirthdaymariska #tbt #svu21 #jetaime," Buggle captioned the post.
The official 'SVU' Twitter also gave Hargitay some birthday love
The official social media for the hit series couldn't resist sending Hargitay some birthday love as well. Fans were no different and they had to share their own well-wishes on the post.
"Happy birthday @Mariska! I'm constantly in awe of you, your heart, soul, compassion, your accomplishments and your ability to make millions of strangers feel safe through your work," a Twitter user commented.
Fans show love for the actress
The well-wishes kept pouring in for the advocate and role model. "Happy birthday to this beautiful and strong woman! You'll always have a special place in my heart <3 love ya so much, M!!! #HappyBirthdayMariska," another user said.
"I could drop all the 🎉🎉🎉and still it wouldn't be enough, Mariska is really just all that and more, happy birthday to the queen!!!! 💗💝💖💞💕," another expressed.
"Thank you for all you do for survivors. Happy birthday," someone else wrote.
"Happy birthday Mariska!!!! You are an amazing lady!!!" yet another Twitter user commented.
Why people love Mariska Hargitay so much
Mariska Hargitay isn't just an amazing actress, she's also a huge advocate for women and survivors of sexual assault and violence. She is so much more than just a beautiful face. She's incredibly important to people everywhere, especially women. It makes sense that she'd get a lot of birthday love since she is so beloved by people all over the world.