Mark Consuelos Teases the 'All My Children' Primetime Reboot in Development
The long-running daytime soap opera All My Children first went off the air on ABC in 2011, but it could be making a comeback on its original network. Kelly Ripa and Mark Consuelos, who both starred in the series in the 1990s and early 2000s, are playing a part in a sequel series to the soap called Pine Valley.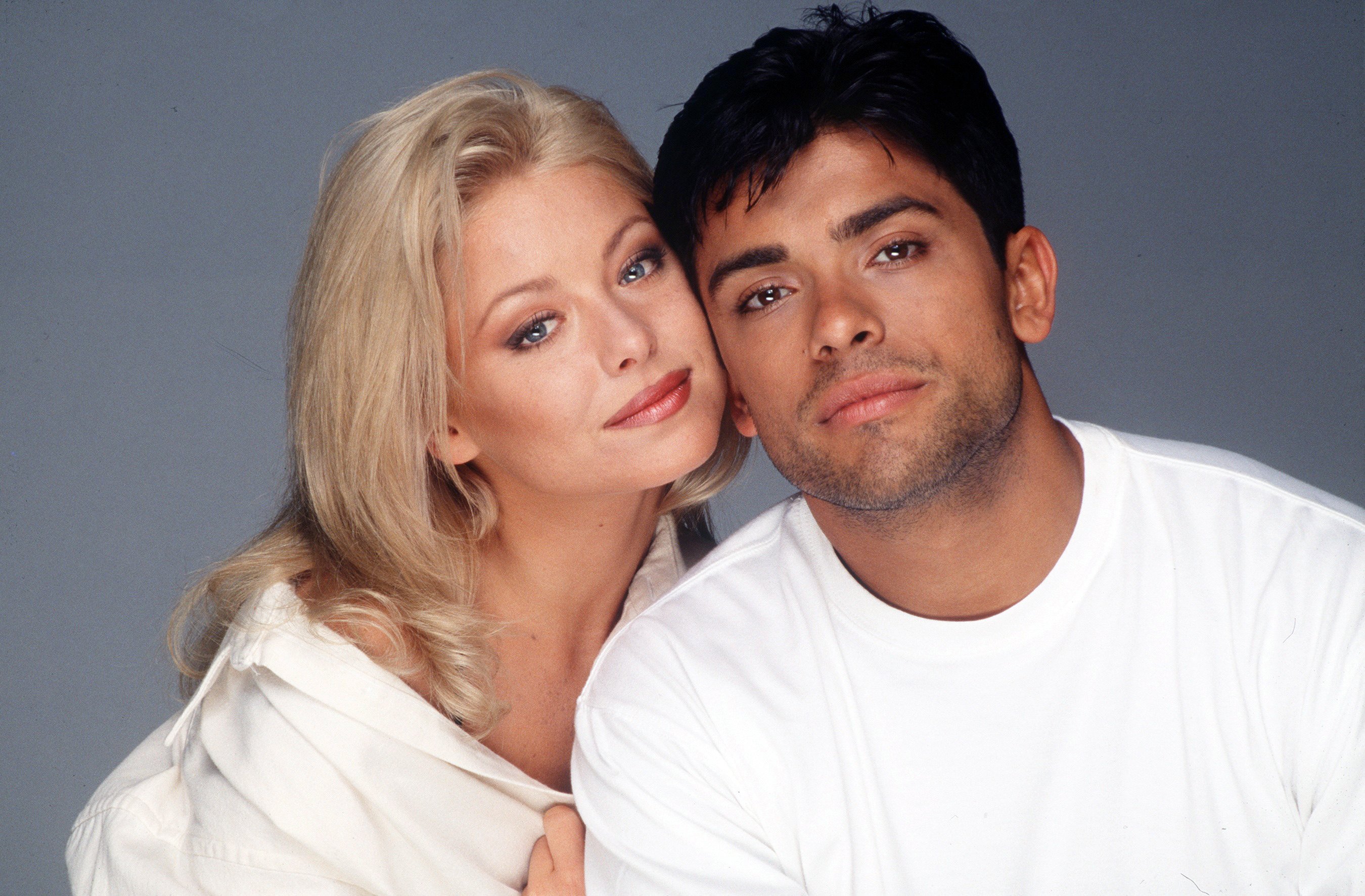 About 'Pine Valley'
According to TVLine and Deadline, the show would focus on a young journalist who has a secret agenda that will expose Pine Valley's "dark and murderous history." While this is going on, the journalist will get in embroiled in a feud between the Kane and Santos families.
Ripa and Conseulous are executive producing the project, which is written and executive produced by Leo Richardson. He previously worked on Lee Daniels' Star as well as The CW's Riverdale spinoff, Katy Keene. He also has soap opera experience, having written on the British soap opera, Eastenders. Andrew Stearn Robert Nixon, who is the son of the late All My Childen creator Agnes Nixon, is also an executive producer.
As Deadline reports:
Pine Valley will feature a new generation of characters and some old favorites. There are currently no deals in place with original cast members but the plan is to invite a number of them to make an appearance, with Ripa and Consuelos also possible making a cameo. Pine Valley plans to continue the original series' legacy of tackling difficult issues and being inclusive.
Though the show is going to air at night and not the daytime, it will pay homage to its daytime soap opera roots, with a "heightened tone and will wink to the daytime soap genre similar to how the CW's Jane the Virgin paid homage to telenovelas."
Mark Consuelos talks about the new 'All My Children' series that's in the works on 'The Talk'
In an interview on CBS talk show The Talk, Consuelos teased what is. going on with the project in its early development stages.
"Man, you know, All My Children was such a big part of my life and my wife's life, and you know, I met my wife there, obviously, had kids and became a young man on that show," he said, as reported by Soap Opera Digest. "We got the opportunity to reboot the primetime version and the idea was brought to us and we're so excited. Of all the things that we've ever announced that we're going to do this is one of the most, the biggest responses we've gotten from our fans, they're so excited. It's been a big piece of TV that's been missing for such a long time and we're going to bring it back and I'm excited about it."
Consuelos was asked which characters could pop up in Pine Valley, but admitted that he isn't sure about that yet and some of those decisions are out of his control. "I think those decisions are way above my pay scale but I know they're going to bring back some fan favorites and it will take place in Pine Valley and I'm really, really excited," he said.