Mark Cuban Reveals Which 'Shark Tank' Star He Would Want as a Business Partner
Mark Cuban of 'Shark Tank' knows which panelist he'd team up with if he were launching a new company.
Mark Cuban of Shark Tank has launched several companies which resulted in profiting billions. On the reality show since 2012, Cuban sometimes partners with fellow Sharks when investing in a startup, even though he can handle most business ventures on his own.
When asked if he would join forces with one of his co-stars to create a company from scratch, the NBA team owner had a savvy Shark in mind.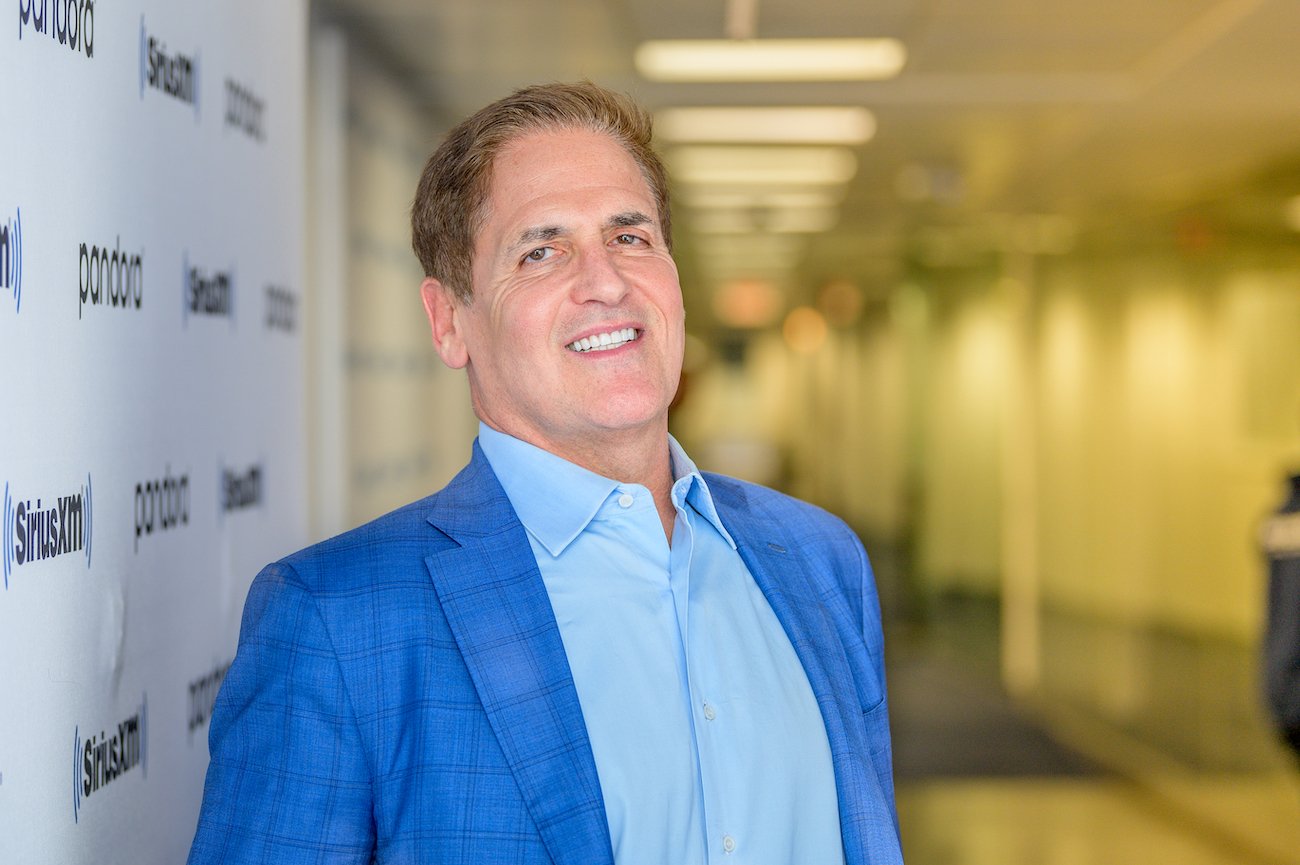 Mark Cuban opts for a real estate mogul
In a recent interview, Cuban was presented with a battery of questions about his work ethic and professional endeavors. One inquiry prompted Cuban to name a fellow panelist from the Tank he would want as a partner in starting a new business.
"Barbara Corcoran," Cuban told Men's Health. "Barbara absolutely complements my skill set."
The two have teamed up on several Shark Tank deals over the years and clearly have a similar mindset when it comes to creating successful companies.
"She's got amazing people skills, she's got the ability to hire the right person," Cuban said of Corcoran. "She's got the patience to train them and support them far greater than I do. So she would be a great complement."
Barbara Corcoran chose Mark Cuban for quarantine
Apparently, Corcoran considers Cuban a top pick as well. When asked which Shark she would prefer to be with under lockdown, the real estate icon opted for the Dallas Mavericks owner.
"I would have to say Mark [Cuban]," she told Access Hollywood's Kit Hoover in April 2020. "Because even if he wasn't as cracked up as I think he would be to live with, I would fall back on all those billions he has and probably love him the most of all."
Corcoran also had a speedy response for which Shark Tank panelist she wouldn't want to be with under quarantine restrictions.
"I know right away," she told Hoover. "Robert would drive me absolutely nuts. He never shuts up. I would become an alcoholic within the day, without a doubt in my mind."
Daymond John names Barbara Corcoran for a different category
Evidently, Corcoran is a top name in the Tank. Panelist Daymond John was questioned in a recent interview on who he considers to be the most difficult to win over on the reality show, and once again Corcoran's name came to mind.
"I would think the toughest shark to impress is probably Barbara," John told Yahoo Entertainment. "She just says the things that … she's like, 'You know, I really like you. I like the product. But it looks like you've got gingivitis. And I can't have meetings with you often because your breath is going to stink. I'm gonna realize that I'm not gonna want to be around this person because you got gingivitis. For that reason, I'm out.'"
Corcoran defended herself by reminding viewers that everyone on the Shark Tank panel invests with their own money, so she needs to be selective.
"Even today, most people aren't aware it's our own cash," Corcoran said. "We get embedded in our entrepreneur's lives and so it's a serious business as well as it is a show."
Season 12 of Shark Tank premieres on October 16!