Mark Cuban Turned the Dallas Mavericks Around as Business by Not Focusing on Business
Mark Cuban may currently be a household name as one of the main panelists on ABC's Shark Tank, but many NBA fans still know him as the owner of the NBA's Dallas Mavericks. Cuban turned the Mavs from being one of the league's worst teams into the former champion and recognizable brand they've become today.
So how did he do it? Let's take a closer look at how Cuban turned the Mavs around as a business by NOT focusing on business.
How Mark Cuban got rich enough to buy the Mavericks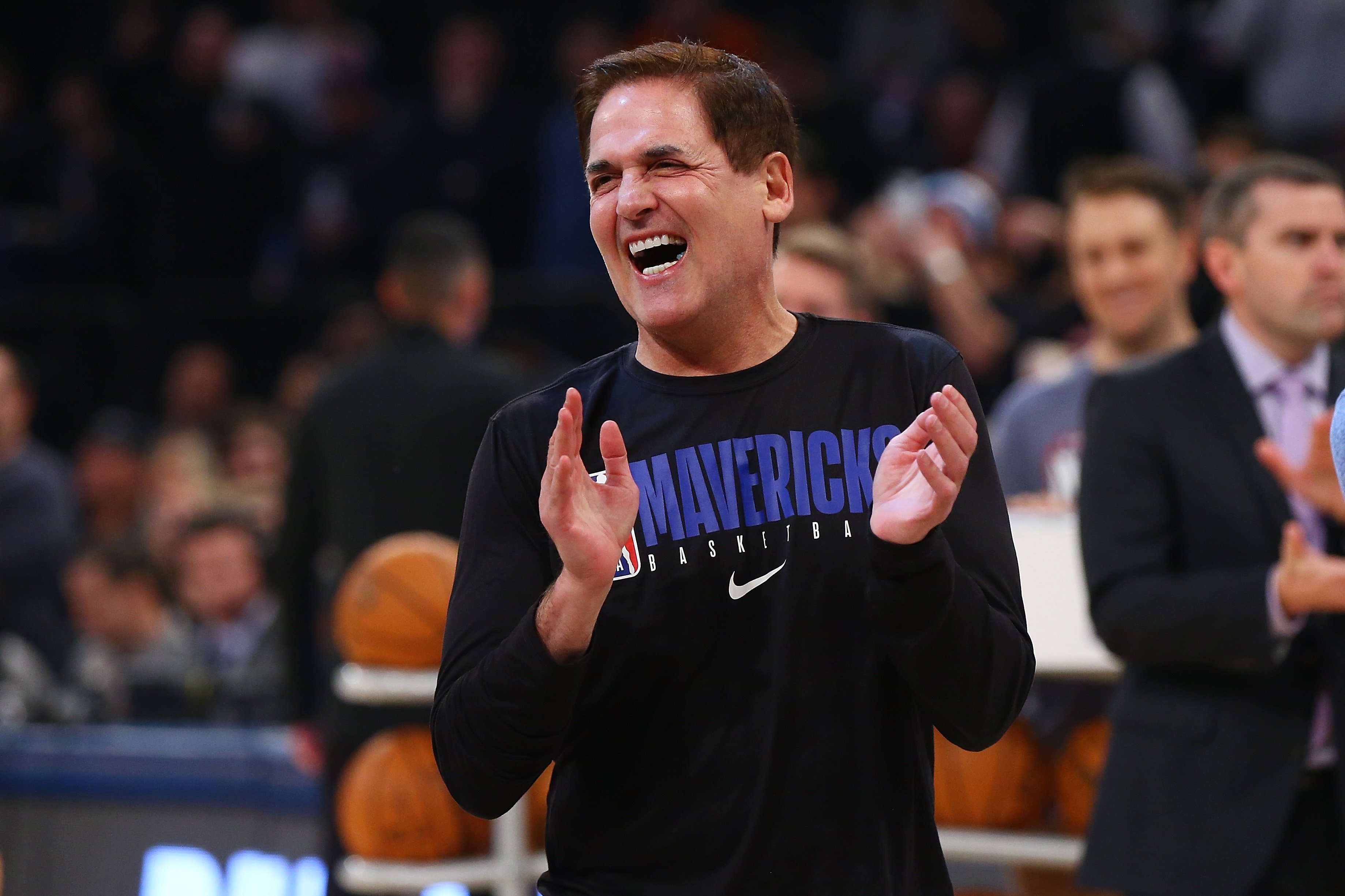 Cuban worked hard for his fortune. According to Investopedia, Cuban's first major business venture was a bar he purchased as a student at Indiana University. He then formed a computer company he'd later sell for $6 million, leading to early retirement.
Cuban's retirement ended when he revolutionized the way fans could access out-of-market games. He started a site that would later become Broadcast.com featuring radio broadcasts of all major sporting events. He sold the site to Yahoo for $5.6 billion. He later used this capital to purchase the Mavs.
Mark Cuban's approach to owning the Mavs
RELATED: 'Shark Tank's Barbara Corcoran Says Mark Cuban's Wife Is Stopping Him From Running for President
Cuban's been around the NBA so long, he may as well be regarded as one of the league's elder statesmen among its owners. However, there was a time when Cuban represented the "new kid on the block." He assumed control of a moribund Mavs franchise that hadn't been relevant in years.
Cuban turned the Mavs around by focusing on the product on the court. First off, he improved the team's amenities in the locker room and practice facility. His goal was simple: turn Dallas into a place NBA players would want to play. Rather than adopt the egalitarian approach of owners that came before him, he actively tried to cater to players.
Eventually, the Mavs did attract plenty of talent. They went through a renaissance in the early 2000s behind Dirk Nowitzki. They'd become one of the league's best teams, appearing in two NBA Finals, winning one.
How not focusing on business helped the Mavs' business
RELATED: Why 'Shark Tank's' Mark Cuban Personally Answers All Emails and Texts: 'I Don't Need to Unplug'
So what was Cuban's mindset as he turned the Mavs from a laughingstock to a perennial contender? Cuban conducted an interview with GQ where he fielded questions from random people on the internet.
One of them asked how he turned the Mavs around "from a business perspective." Cuban's response? He didn't focus on business. He said he focused solely on basketball and turning the Mavs into a great team. Cuban claimed that up until recently, the team actually lost money.
Cuban also discussed how he wasn't "selling" basketball per se, but actually the experience of attending an NBA game. He pointed out that when the Mavs won the championship, it ignited the entire city of Dallas, creating an era of good feelings.
Fostering this kind of environment makes each NBA team a one of a kind product — and that's why the winningest teams tend to be the most successful, business-wise.
How much the Mavs are worth today?
According to Forbes, Cuban bought the Mavs for $280 million in 2000. Now? The team is worth $2.4 billion. While the team hasn't won a playoff series in nearly a decade, there's no denying that Cuban has been a successful owner.
The team is worth much more now than it was when he bought the team. They won an NBA title, something that only the best of the best are able to do.
The Mavs may not be contenders at the moment — though with Luka Doncic and Kristaps Porzingis, it's only a matter of time before they join the NBA's elite teams. Regardless of their lack of recent playoff success, Cuban's success as an owner (along with his success building his personal brand) are unquestionably great achievements.