Mark Hamill Admits He Would Have Been Hurt if He Knew About Harrison Ford and Carrie Fisher's Affair While Filming 'Star Wars'
Mark Hamill and Carrie Fisher became extremely close while filming the Star Wars movies. Hamill said that upon meeting Fisher, he felt as though he had already known her for 10 years. They kept their bond until Fisher's tragic death in 2016. And although their relationship veered more on the platonic side, Hamill admits that he did have some feelings for his co-star at one point. 
Meanwhile, Fisher had a three-month affair with Harrison Ford while filming the first movie. And according to Hamill, he "was blissfully unaware" about their fling. Although he finds their affair "hilarious" now, he admits that this information would have negatively affected him while making the original Star Wars films.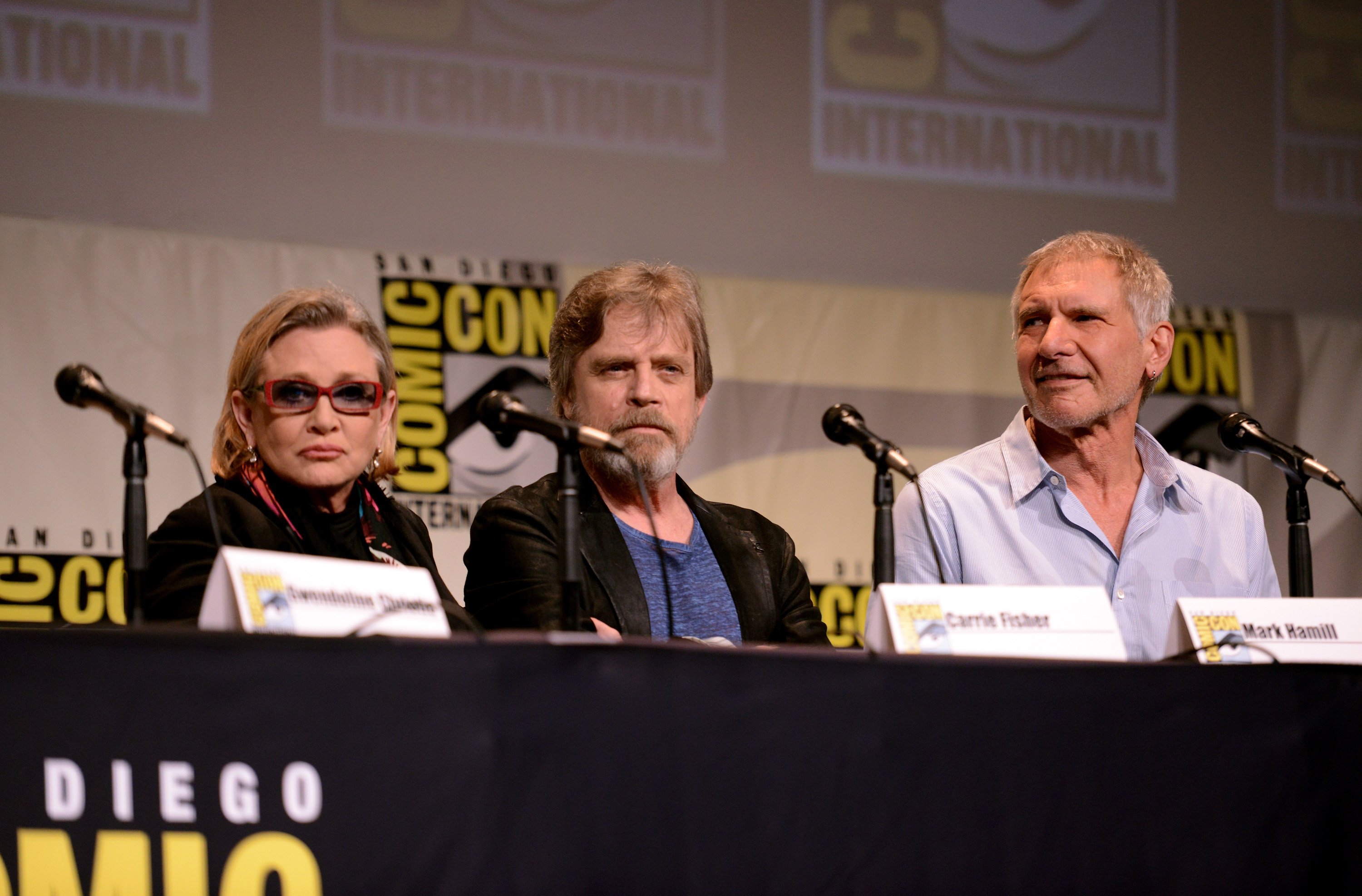 Mark Hamill said a part of him fell in love with Carrie Fisher
Mark Hamill and Carrie Fisher had a lovely relationship. Throughout the years, their relationship became more like that of a brother and sister, but at one point, this was not the case. Hamill admits that a part of him fell in love with his co-star and that she put him "under her spell."   
"A part of me did fall in love with her," he confessed during a 2017 panel. "I think every guy that she met- You know, she had you under her spell."
Mark Hamill is glad he didn't know about Carrie Fisher and Harrison Ford's affair back then
In a recent interview, Hamill said that he was "blissfully unaware" of his co-stars' brief romance. But if he did know, he thinks it would have hurt him because he had feelings for Fisher.  
"I'm glad I didn't know before, as it probably really would have affected me," he told The Guardian. "By the time I found out, I just thought it was hilarious. But you know men – even if we don't want to have a relationship, it's just in our nature to jockey for affection."
Hamill continued, saying that he didn't want a relationship with Fisher (despite being attracted to her) because he thought she would be "too much" for him.
"I mean, if I'd had a relationship with her, it would have been like a full-time activity because she was too much for me in every regard," he said. "She was too creative, she was too smart. She was just the best." 
Mark Hamill said he didn't want to share Carrie Fisher with Harrison Ford
During the 2017 panel discussion, Hamill said that he longed for the moments where he would get to be alone with Fisher.
He added that he didn't want to share her with Ford. 
"The moments that I remember were when I had her to myself," he revealed. "Like that Saturday where Terry O'Neil took all those pictures, the one where I'm holding the lightsaber and holding her, and she's the damsel in distress… It was all day long. We had an 8 am call, and we shot until 6 pm, and she was all mine. I didn't want to share her with Harrison. I didn't want to share her with anybody!"