Mark Hamill Once Revealed 1 Promise He Refused To Keep for Carrie Fisher After Her Death
'Star Wars' actor Mark Hamill told fans about the one promise that he could not bear to keep after Carrie Fisher died in 2016.
Mark Hamill celebrated Carrie Fisher's life with several tweets on her death's fourth anniversary on Dec. 27, 2020. The Star Wars actor also shared a video of his 2017 tribute to Carrie Fisher. He admits the one promise he could not keep to the late Star Wars princess in the panel.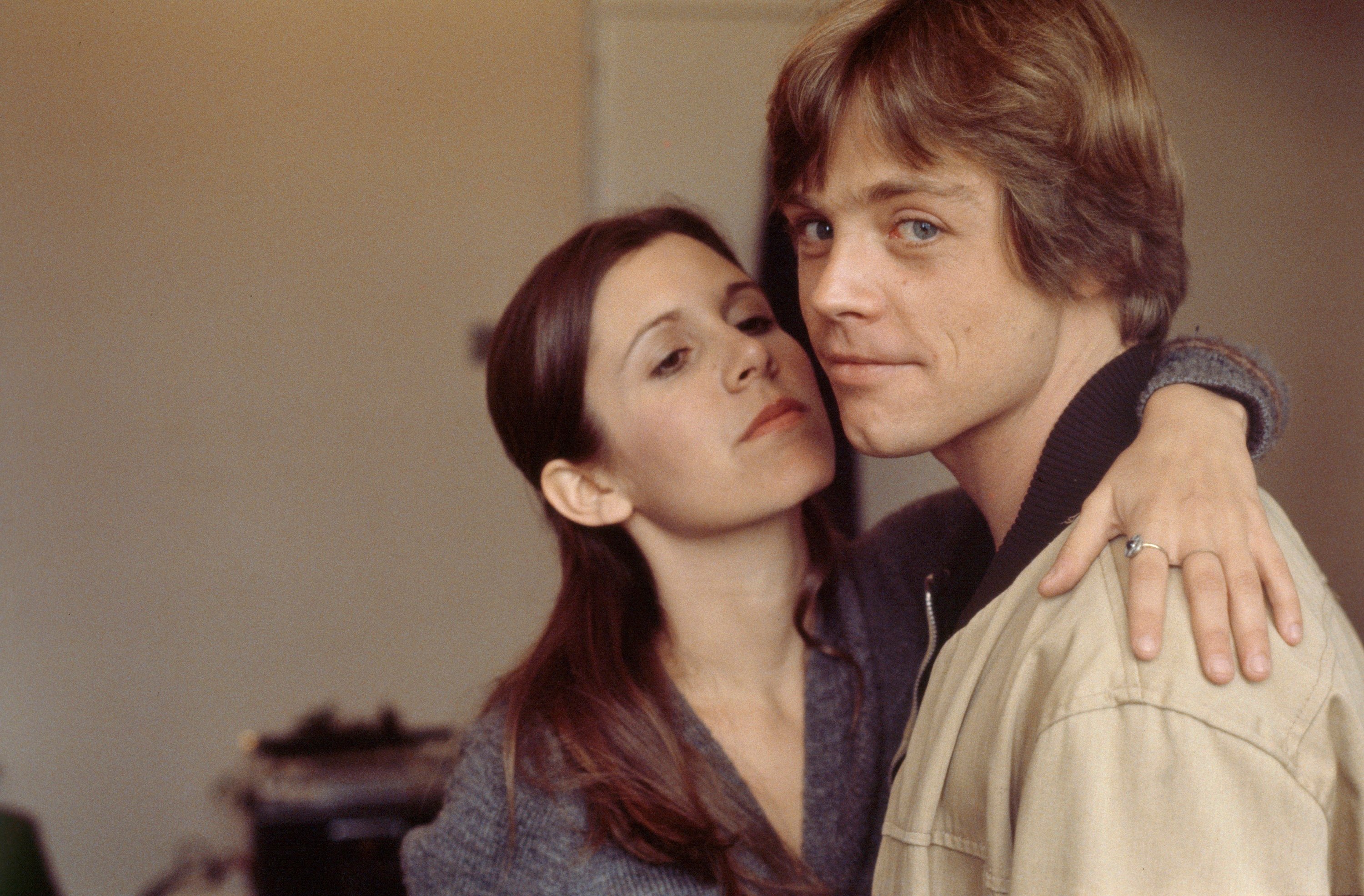 Mark Hamill described Carrie Fisher's dark humor
In the 2017 tribute to Fisher, Hamill told the audience that he tried to play a trick on the Star Wars princess the first time he met her. However, Fisher had him laughing so hard that his attempt at humor fell flat.
"I was unprepared for her humor and her wit," Hamill recalls the first time he met his Star Wars sibling. "How sardonic she was, how dark she was. Within 20 minutes, she was telling me personal stories about her mother and father that I wouldn't have shared with you if I had known you 10 years."
Hamill was pretending to be the production assistant who came with him to meet Fisher. The two had switched roles; however, when they told her the truth, she waved it off. 
"We were so taken aback we had forgotten our little joke," Hamill adds. "She was much more entertaining than our lame joke," 
Hamill revealed the one promise he made to Fisher that he could not keep
In the 52-minute long tribute, Hamill tells numerous stories about Fisher's life and personality. In one memory, he recalls a time when the two discussed a scene from Mark Twain's Tom Sawyer. In the novel, Huckleberry Finn and Tom Sawyer were secretly watching their funeral. The townspeople talked about what "good boys" the children were, although no one was nice to them when they were alive. 
"That's when Carrie looked at me and said, 'I promise you, If you go first, I'll heckle your funeral.' That's quintessential, Carrie," Hamill remembers. "It's so irreverent. It's so funny the concept of someone heckling your funeral."
Then she asked her Star Wars sibling if he would heckle her funeral if she died first. 
"'You got it, babe,'" Hamill recalls telling Fisher. "That's one promise I won't keep."
Although the actor makes the audience laugh continuously throughout the tribute to Fisher's life, he also brings many fans to tears wishing that he did not have to give the panel for another 30 years.
The 'Star Wars' actor knows how Princess Leia is looking down on him
"Today is a day where it would be very easy to be consumed by grief," Hamill tells the audience. "When I go to sleep at night, there's never a day so far where I don't think of her."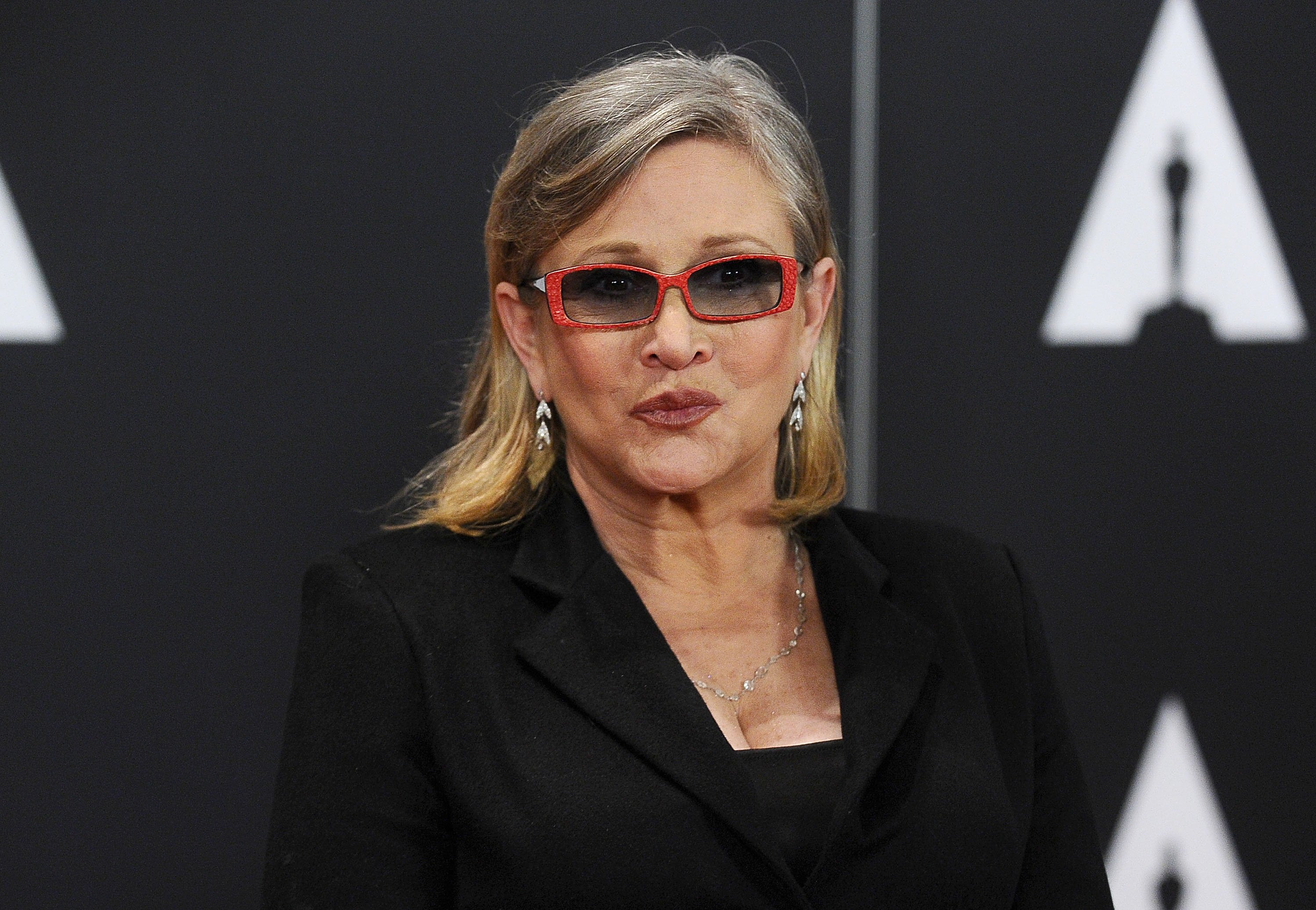 Hamill gave the tribute to Fisher one year after her death. It was evident to many fans that he had to hold back tears at several moments. However, he was sure to add in bits of dark humor like the Star Wars princess would have wanted. 
"When I think of her, she's looking down from the celestial stratosphere with those big brown eyes, that sly smile on her face, as she lovingly extends me the middle finger," he laughs. "That was Carrie. She would be having a great old time."