Mark Harmon May Be Gone, But He Is Still a Major Part of 'NCIS'
Mark Harmon left 'NCIS' in the fourth episode of season 19, but he continues to be part of the storyline, and some fans even think they have spotted clues that he will return.
ARTICLE HIGHLIGHTS
Mark Harmon left NCIS after more than 400 episodes in the fourth episode of season 19.
His character Leroy Jethro Gibbs still seems to be a major part of TV's most-watched drama.
Some fans even think they have spotted clues that means Harmon is not gone for good.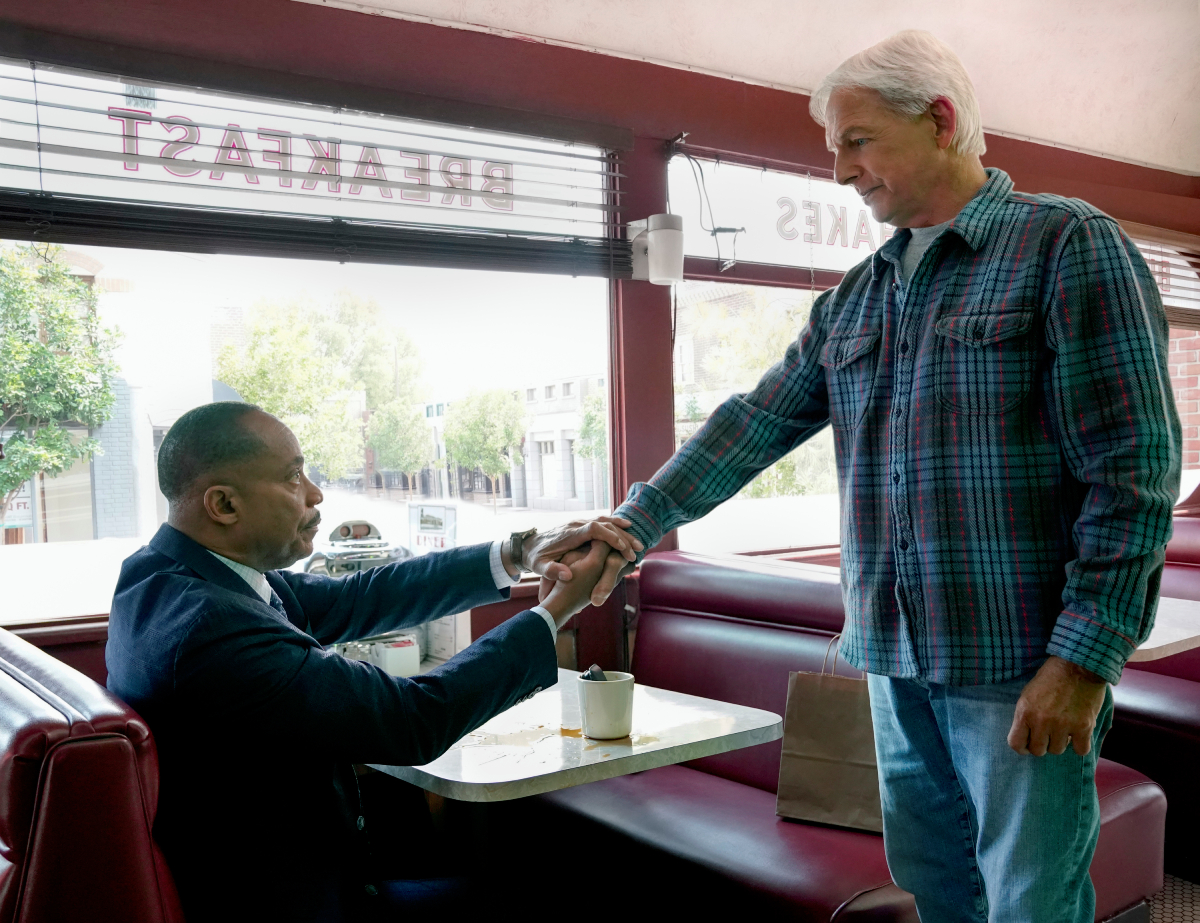 Mark Harmon and his character Leroy Jethro Gibbs seemingly said goodbye to NCIS in the fourth episode of season 19. But a recent episode revealed Gibbs is still a major part of television's most-watched drama. And some fans are convinced they've spotted a clue that is proof the beloved character will return.
Mark Harmon hasn't been seen on 'NCIS' since October 2021
Heading into season 19, Harmon's Gibbs was the lead character on NCIS — a role he had since the series debuted in 2003. So when he said goodbye to McGee (Sean Murray) and the rest of his team in Season 19, Episode 4 "Great Wide Open" after finding peace in Alaska, it came as quite a shock to fans.
The expectation was that Harmon would have a reduced role in season 19, not for him to leave the series completely. But Gibbs hasn't appeared since the fourth episode aired in October. His name, however, still comes up frequently.
Gibbs is still a major part of 'NCIS'
The winter premiere of season 19 — an episode titled "Pledge of Allegiance" — featured the latest mention of Gibbs. As the case of the week focused on the theft of classified Navy software that could control drones, there was a background mystery that concerned $10,000 being deposited into both McGee and Palmer's (Brian Dietzen) bank accounts.
At the end of the episode, Vance (Rocky Carroll) shared a secret about Gibbs that solved the money mystery.
"I just wanted to welcome you as the newest members of the Leroy Jethro Gibbs College Scholarship Club," Vance told the duo.
Gibbs had a secret for decades
Vance explained to McGee and Palmer that for decades, Gibbs had been helping NCIS agents send their kids to college. When McGee and Palmer tried to give the money back — saying that the gift was way too generous — Vance told them Gibbs had given him money when his kids were the same age as McGee's and Palmer's.
"It's in memory of his daughter, Kelly. When she was young, he started a college fund. When she died, Gibbs never closed the account. In fact, he kept adding to it. So since then, he's helped a lot of agents' families. Kids all going to college in Kelly's honor," Vance explained.
Is Mark Harmon coming back to 'NCIS'?
At the end of the scene, Palmer said that he wished he could thank Gibbs in person for the money. In response, Vance told him "hopefully one day you will." That wasn't a guarantee that fans will see Harmon again on the series, but it did leave some hope.
As for signs that Gibbs might be back before the season is over, some fans are sure that one clue is proof he will return before season 19 comes to an end.
Mark Harmon is still in the 'NCIS' opening credits
Despite not being seen since the fourth episode of the season, Harmon is still in the NCIS opening credits. He's still the first person introduced at the beginning of each episode, and some fans are convinced this is confirmation that Harmon will return.
"And that confirms it Gibbs is not 100% done they still have him in the intro credits, if he was gone he would [have] been removed," one fan wrote on Twitter.
"Gibbs is still in the opening credits…which means I don't believe he has left the series completely…he'll come back at some point…," another added.
"Why is Mark Harmon still in the opening credits? Everyone else who's left has disappeared immediately… unless….," a third fan tweeted.
Adding fuel to the theory that Gibbs will eventually be back, NCIS showrunner Steven Binder said after Harmon's final appearance that the actor and executive producer continued to be "an integral part of the fabric of the show."
"Regarding the future of Gibbs, as long-time fans of the show may have noticed over the years… never count Leroy Jethro Gibbs out," Binder said.
NCIS airs Monday nights on CBS.