Mark Harmon Snagged 'NCIS' Role For His Brief, But Powerful, Performance in Popular TV Series
The CBS crime drama NCIS will return to television this fall for its 18th season. Mark Harmon will be at the helm, reprising the lead role of Special Agent Leroy Jethro Gibbs.
Harmon, who is closing in on 69 years of age, got his start in the entertainment industry in the early 70s. He is best known for his roles in the television series St. Elsewhere and Chicago Hope. But it was his performance on a popular show in 2002 that led to his iconic role on NCIS.
Who is Mark Harmon?
A native of Southern California, Harmon grew up playing football and spent two years as the starting quarterback for UCLA. In 1972, his sister's boyfriend, Ricky Nelson, got him a walk-on role on the television show Ozzie's Girls. After college, Harmon decided to pursue a career in acting.
The handsome athlete appeared on several television shows until he got his big break in 1981 when he landed the leading role alongside Morgan Fairchild in the soap opera Flamingo Road. This primetime casting led to many diverse opportunities over the coming years in both film and television.
Harmon is known for being laid back with a great sense of humor. The father of two sons, he was once voted People magazine's "Sexiest Man Alive." In 1987, he married actress Pam Dawber of Mork and Mindy fame. Married to the NCIS star for more than 30 years, she once told In Style magazine, "He's one of those guys who makes you say, 'They don't make them like that anymore.'"
Harmon's iconic 'NCIS' role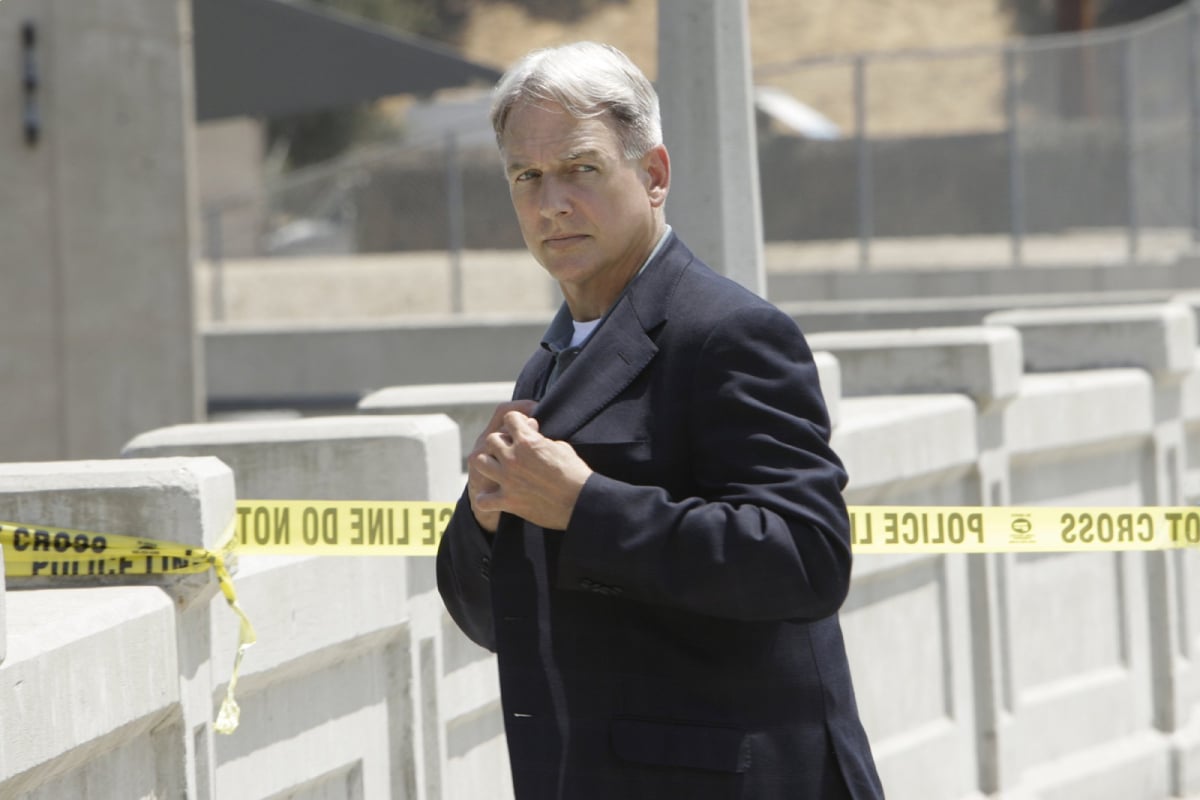 In 2003, CBS created NCIS as a spinoff from the Navy legal series JAG. An instant hit, the television series now has more than 20 million viewers every week. NCIS is one of television's most popular programs, and Harmon has been with the show from the start. In addition to his acting duties, he works as a producer on the hit show and is also an executive producer for NCIS: New Orleans.
Harmon's multi-faceted character on NCIS is a former U.S. Marine Corps gunnery sergeant and sniper. He told Entertainment Weekly that Gibbs "can be really good at his job … but so much of his life is really tormented and dark, and I don't know if he'll ever recover from it. I think he would be an uncomfortable guy to have dinner with."
Going into Season 18, fans are speculating that this may be the year Agent Gibbs retires from NCIS. The show is currently on hiatus because of the coronavirus pandemic, so it is yet to be seen how the storyline will play out.
The show that launched Harmon into his current role
The creator of NCIS, Don Bellisario, didn't think Harmon had what it took to play a hardened crime investigator. Miami Vice veteran Don Johnson was initially offered the role but refused the opportunity. When Bellisario saw Harmon's performance on the political television drama West Wing, he reconsidered his position on hiring him.
In 2002, Harmon signed onto West Wing for four episodes. He played the role of Secret Service Agent Simon Donovan, receiving an Emmy nomination for his performance. Bellisario commented, "What I saw was a very controlled presence, a quiet strength. That's what I was looking for." He immediately offered Harmon the lead character role of Special Agent Gibbs on NCIS.
Is Harmon ready to retire?
For the past several years, there have been several rumors that the NCIS star is ready to say goodbye to Hollywood. There have been suggestions that he wants to move to his ranch in Montana to live a relaxing life with his family. That remains to be seen, as fans are anxious to see what happens to his character in the upcoming season.