Mark Ruffalo Gives 'Two Performances of a Lifetime' as Twins in the HBO Series 'I Know This Much Is True'
In a new miniseries titled I Know This Much Is True, actor Mark Ruffalo plays two twins who look alike but are polar opposites. The HBO series is based on a 1998 book by author Wally Lamb. I Know This Much Is True premiered on HBO May 10, 2020. So far, reviews of the series are mixed, but all agree on one thing. Ruffalo shines playing both identical twin brothers, Thomas and Dominick Birdsey.
Mark Ruffalo known for playing The Hulk, 'rescues the show from mediocrity', reviews of the new series 'I Know This Much Is True' say
At the January 2020 Television Critics Association panel, actor Mark Ruffalo explained what it was like to portray two different people in the same show.
"We took five weeks off to really separate these two guys," he told press. "… It was important for us to really, really have these guys be two different people."
Time reported on the two characters' differences:
Dominick appears to be the responsible twin … he has dutifully managed his brother's affairs. But Thomas' public self-mutilation—which he says is an act of protest against the increasingly inevitable Gulf War … plunges Dominick's life into crisis too.
I Know This Much Is True comes from the mind of "writer-director Derek Cianfrance." Time writes that Cianfrance, who also directed the desperately sad drama Blue Valentine, "smartly dilutes the melodrama with the same blunt realism" as his 2010 movie. However, the reviewer ultimately believes that I Know This Much Is True "doesn't entirely succeed at bringing the narrative down to earth." The HBO series' savior? None other than Mark Ruffalo.
"It's Ruffalo who rescues the show from mediocrity, counteracting heavy-handed twists and on-the-nose lines," Time reports. The review continued:
And while A-list actors' portrayals of mentally ill characters reliably attract awards attention, it is as Dominick that Ruffalo does some of his best work. Commanding as it is, his performance is also generous. It brings out the best in scene partners.
HBO show 'I Know This Much Is True' gets mixed reviews from TV critics
Collider's reviewer agreed. They gushed that Ruffalo, the actor perhaps best-known for his role as the Hulk in the Marvel Cinematic Universe, is "remarkable." The critic acknowledged that I Know This Much Is True is a "heavy, heavy show"– as a "simple warning." However, the critique argued that the darkness paid off.
"Those brave enough to watch I Know This Much Is True in its entirety will be richly rewarded by this sweet, sad gem of a series, which boasts stellar writing and marvelous performances from a very impressive ensemble," the review read. As for Ruffalo, the critic predicted awards in his future.
"He should clear space on his mantle because this is the very definition of an Emmy-worthy performance," they wrote.
The Collider writer expanded on Ruffalo's intense efforts turning from one character into another. They explained:
Ruffalo spent 15 weeks filming Dominick's scenes before taking a 5-week break to gain for 30 pounds to play Thomas, and the transformation is startling. It's not just the physical difference between the characters, it's the way Ruffalo carries himself as each brother, his confidence and body language. … when this series asks him to flex muscles on opposite sides of the acting spectrum, he rises to the challenge.
Actor Mark Ruffalo portrays two twins in the HBO series, showing off his range
The Independent's reviewer didn't totally align with the Collider's take on the HBO series. The Independent wrote, rather devastatingly, I Know This Much Is True "is sensitively written, stylishly directed, brilliantly acted, and impossible to recommend." The reviewer called the show "television as endurance exercise." Also: "an unrelentingly grim procession of trauma and misery." But the critique continued, however reluctantly, that Ruffalo was impressive. They wrote:
These Big Male Actors love a crack at twins, don't they? Tom Hardy as the Krays in Legend, Nicolas Cage in Adaptation, Adam Sandler in Jack & Jill. Nothing is better for showing one's Range, and maybe Ruffalo felt that this gave him the scope for a more sensitive exploration of duality than was afforded by his turns as The Incredible Hulk. I'm almost afraid to say it because it's so obvious, but Ruffalo is very good.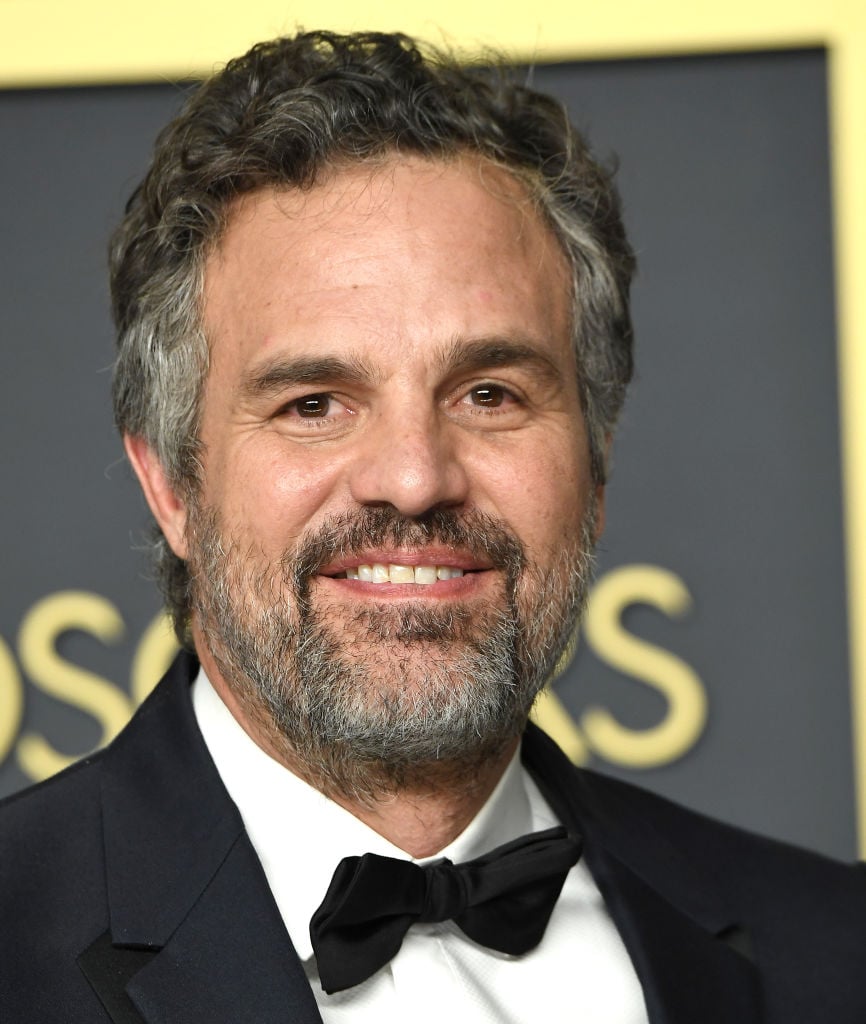 Variety's critic put Ruffalo's performance beautifully.
"Both brothers carry the weight of the world; Ruffalo, playing off himself, illuminates how they shoulder it differently even as he reveals the simple fact that the burden is indeed shared," the review read.
However, much like the Independent, Variety didn't think much of the series as a whole.
"At a certain point, we cannot help shutting down a bit," the reviewer explained. "In part for the extremity of the agony, and in part because it leads nowhere." Still, they didn't have a negative thing to say about the show's lead.
"Ruffalo's the one you'll watch for," Variety's critic wrote. At the very least, it sounds like his acting might make the show worth the pain.
"Ruffalo's performances carry the series," the review emphasized.