Mark Ruffalo Threw Major Shade at Ellen DeGeneres
What a week it has been for Ellen DeGeneres. When she accepted an invitation from Charlotte Jones Anderson, the daughter of Dallas Cowboys owner Jerry Jones, to attend the October 6, 2019 game against the Green Bay Packers, she couldn't have known that all hell was about to break loose.
Her attendance at the game — specifically, her actions — have left the LGBTQ community feeling betrayed. After DeGeneres tried to clear up the air, fans were even more disappointed.
Why was Ellen DeGeneres invited to a Dallas Cowboys game?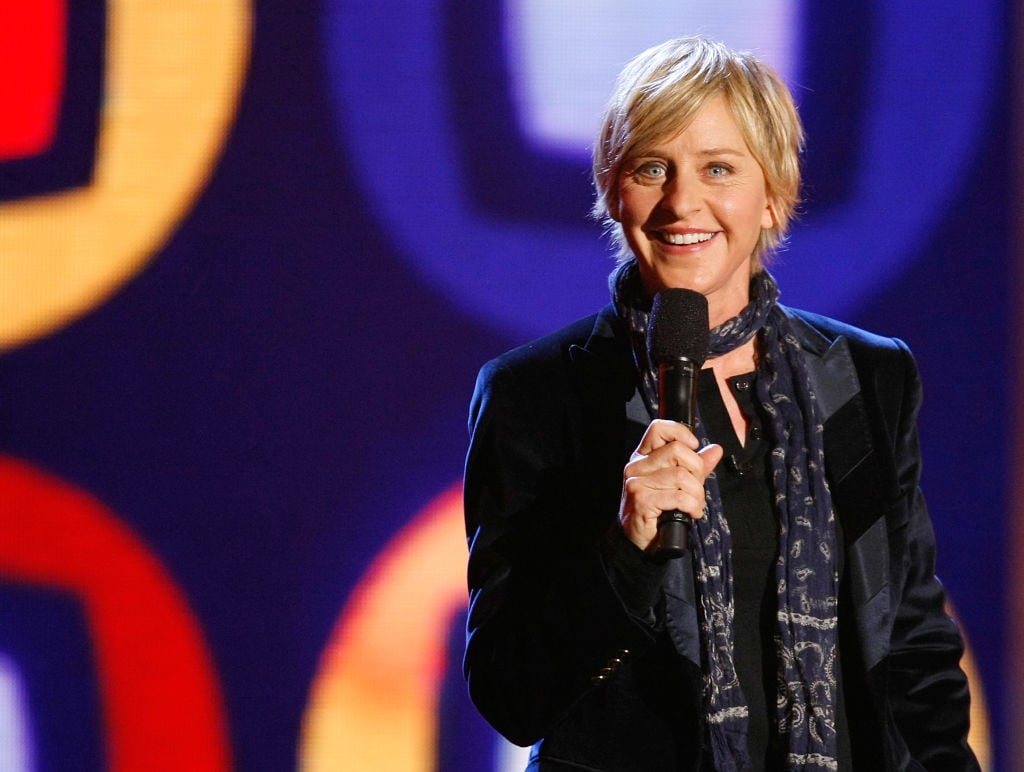 DeGeneres and her wife Portia de Rossi, like hundreds of other VIP guests through the years, were invited to the game by the Jones family because they are football fans. DeGeneres and de Rossi are avid art collectors and the invitation included touring the stadiums' art collection.
Before the game, DeGeneres and de Rossi visited the Dallas sideline. According to The Dallas Morning News, "the sideline was abuzz about an hour before kickoff as other sideline guests tried to inch closer to DeGeneres in order to sneak a photo of the wildly popular actress, comedian, and talk show host."
The couple also managed to head over to the Green Bay sidelines and give Aaron Rodgers and other players from the Packers a hug. DeGeneres is known to be an enthusiastic Green Bay Packers fan, and she was rooting for them quietly while surrounded by Dallas fans. She told her studio audience the following Monday: "I had to hide my Cheese-head in Portia's purse."
Why did Ellen DeGeneres offend fans?
After a picture went viral showing DeGeneres enjoying the game with ex-President George W. Bush, people started posting on social media what they thought about that. Members of the LGBTQ community were especially shocked to see DeGeneres, who trailblazed the path for many marginalized members of the community, to be so chummy with a politician that ran on a platform that denied the community of its rights. Sure, perhaps he's changed his tune since, but Bush has yet to verbalize his change of heart.
After the negativity started flying, DeGeneres took the opportunity at the opening of her show to stand up for her friendship with Bush. She told the audience: "I'm friends with George Bush. In fact, I'm friends with a lot of people who don't share the same beliefs that I have. We are all different and I think we have forgotten that it's ok."
She also added: "When I say, 'be kind to one another,' I don't mean only be kind to the people that think the same way that you do. I mean be kind to everyone."
Why are fans not buying Ellen DeGeneres' explanation?
While DeGeneres is entitled to be friends with whomever she pleases, fans were shocked by her words. Many felt her explanation oversimplified her friendship with Bush and she was "kindness washing" her actions. Sure, being kind to everyone is important but some people — including politicians whose actions have real-world implications — need to be held accountable.
Constance Grady wrote for Vox: "The niceness that Ellen DeGeneres is celebrating in her friendship with George W. Bush — the niceness that she is extraordinarily skilled at performing — is not about kindness for the powerless. It's about kindness for the powerful, for the people who helped to set in place the problems the rest of us are currently living in."
Many fans were quick to note that DeGeneres is no longer relatable and perhaps wealth is its own community.
Shannon Keating wrote for Buzzfeed: "Ellen is still protecting herself and her community; the only difference is that, where once her community was other working- and middle-class queer people, it's now the culturally powerful elite."
Even Avengers star Mark Ruffalo took to Twitter to give his two cents. His tweet read: "Sorry, until George W. Bush is brought to justice for the crimes of the Iraq War, (including American-lead torture, Iraqi deaths and displacement, and the deep scars, emotional and otherwise inflicted on our military that served his folly) we can't even begin to talk about kindness."
Susan Sarandon shared a quote from Out Magazine: "Finding common ground with people different from you is great. Normalizing the erosion of basic human rights is not." She also said that DeGeneres should not be hanging out with a war criminal.
Who are the celebrities that support Ellen DeGeneres's friendship with George W. Bush?
Big Little Lies actress Reese Witherspoon was quick to send out support for DeGeneres. She tweeted: "Thank you for this important reminder, Ellen." One follower left the comment: "This reeks of privilege." Witherspoon's tweet has since been deleted. Her supportive Instagram comment remains.
The Good Place star Kristen Bell took to Twitter and Instagram with a picture of Bush and Degeneres with the caption: "She's my queen." A follower wrote: "This post would automatically get you sent to the Bad Place." Bell has since deleted her posts.