Mark Wahlberg Keeps His 'Boogie Nights' Prosthetic Penis 'Safe, Locked Away'
It's 25 years since Boogie Nights premiered and Mark Wahlberg still has the legendary prop. The American actor and producer revealed he is still in possession of the prosthetic penis he acted with in Boogie Nights. The actor, who played a porn star in the 1997 Hollywood film, also had stints in music where he …
It's 25 years since Boogie Nights premiered and Mark Wahlberg still has the legendary prop. The American actor and producer revealed he is still in possession of the prosthetic penis he acted with in Boogie Nights. The actor, who played a porn star in the 1997 Hollywood film, also had stints in music where he made his name before transitioning to film.
Mark Wahlberg has an iconic career
Wahlberg is a businessman, actor, producer, and former rapper. During his time at the music group Marky Mark & the Funky Bunch, the Oscar-nominated actor was the frontman. The band tasted success in music when their single, "Good Vibrations," topped the Billboard charts in 1991.
In 1996, Wahlberg featured in his debut film Fear, where his no-nonsense-guy persona is evident. Since his film debut, Wahlberg has featured in dozens of drama, comedy, and action films. The actor won the award of the best supporting actor for his role in the 2007 movie, The Departed, as well as other prizes.
Mark Wahlberg played a porn star in 'Boogie Nights'
Boogie Nights was produced in 1997 by Paul Thomas Anderson and featured Wahlberg as Dirk Diggler. Diggler evolves to become a porn star after serving as a nightclub dishwasher.
The film talks about how prominent personalities rise and fall in the industry, as shown in the fall of Dirk after achieving success in the porn industry. In the film, Wahlberg has a prop depicting large genitalia making his character a porn legend.
The actor was reserved when asked about his role in the movie. "The expectations were so low when I started acting. You do something remotely interesting, 'Oh my god, he's fantastic!' Next thing you know, they nominated me for an Oscar, and I didn't even do anything."
Mark Wahlberg admits he has one prop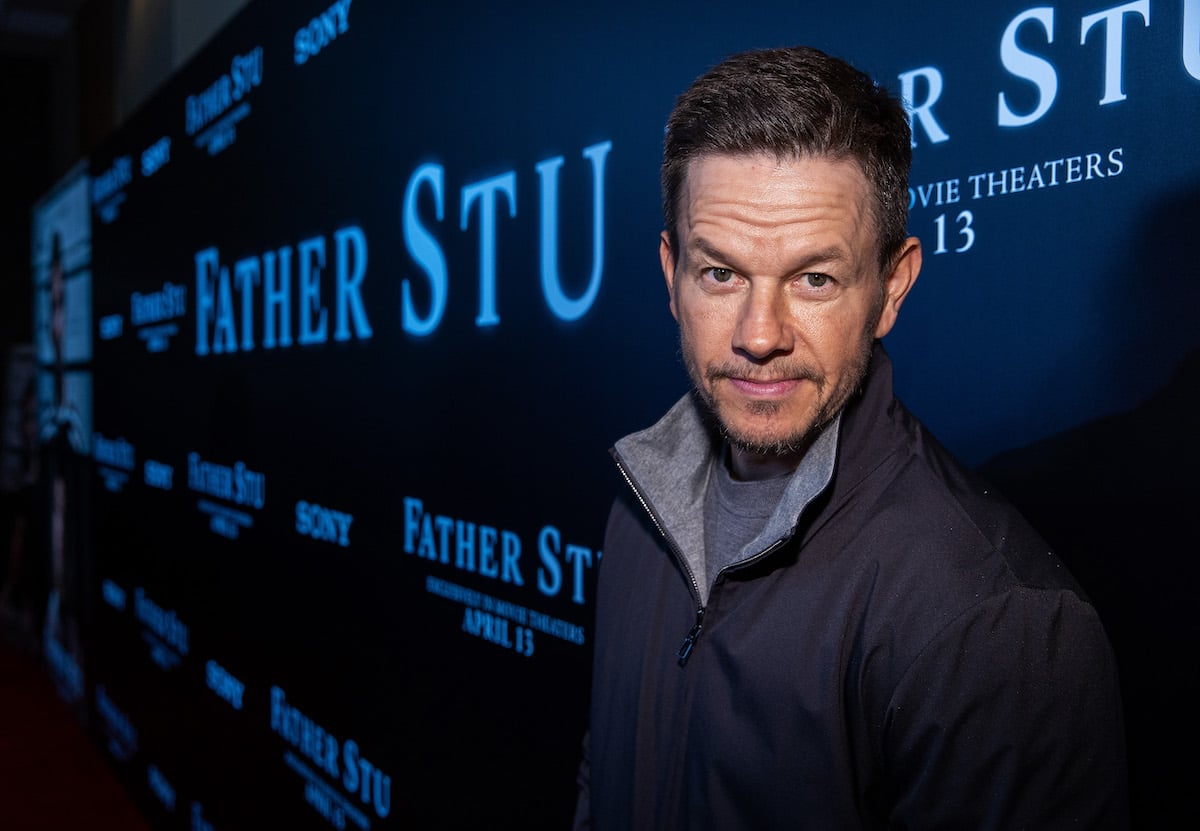 When talking to Insider, Wahlberg admits that the legendary prop is still in his custody though he keeps it locked away and out of sight.
"Yes, yes. It's in a safe locked away," Wahlberg replied. "It's not something I could leave out. All of a sudden, my kids are looking for a spare phone charger and pull that thing out and go, 'What the heck is this?!' It wouldn't be a good look."
Wahlberg also notes that the likelihood of his 18-year-old daughter having watched the film was high, but they had never talked about it. "Thank god, she's sparing me," Wahlberg noted. 
The prop helped Wahlberg's character grow from an amateur character to a revered porn actor in the film, acting alongside legendary figures like Julianne Moore, Heather Graham, Burt Reynolds, Don Cheadle, John C Reilly, and Philip Seymour Hoffman.
The actor also points out that while there were low expectations for his role in the movie, he learned that he "worked harder than everybody, and I wanted to make sure that I could prove to filmmakers that I was capable of doing the best job for them and I would do anything for them."
What was 'Boogie Nights' about?
The movie depicts the life of pleasure and sex was making businesses boom. Recognizing a desirable hot talent was vital for businesses. At the center of the film is a young dishwasher who turned into one of the most popular porn stars. The actor's rise to prominence was attributed to his seemingly large genitalia, which would have a sway on the sex business.
Wahlberg has also featured in other films, including Father Stu, a relatively new production where Wahlberg plays a boxer who turned into a priest.