Why Mark Wahlberg Regretted Doing 'Boogie Nights'
'Boogie Nights' was the movie that made others see Mark Wahlberg as more of an actor than a rapper. But despite the benefits it's had on his career, Wahlberg once revealed why he regretted the role as he grew older.
Many would consider Boogie Nights to be Mark Wahlberg's breakthrough dramatic role. Although he had starred in films like Renaissance Man and The Basketball Diaries prior, it was really his part in Boogie Nights that gained him recognition as an actor. He was no longer just Marky Mark, the leader of the rap group the funky bunch. He was a rising young star.
Despite Boogie Nights being Wahlberg's breakthrough role, however, over the years Wahlberg asserted that he regretted his part in the movie for faith-based reasons.
Mark Wahlberg later regretted doing 'Boogie Nights'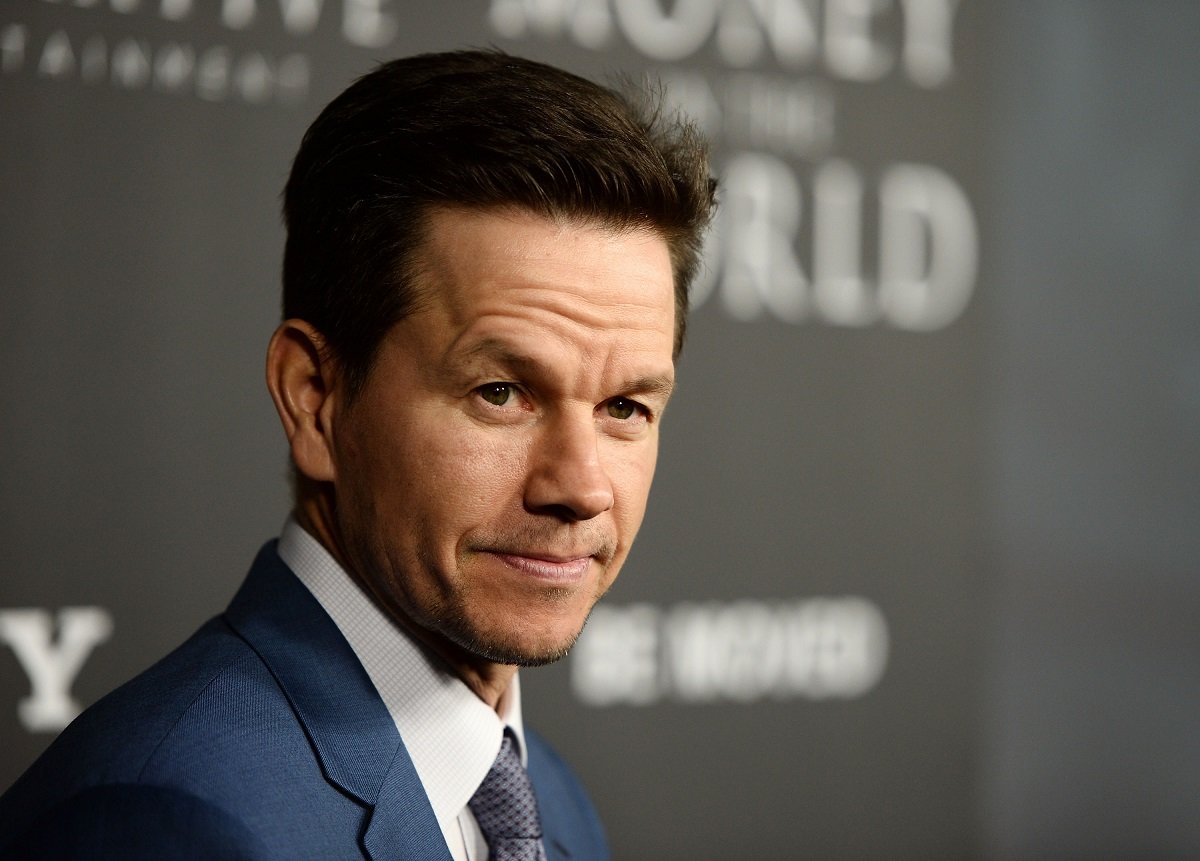 Wahlberg eventually revealed that he regretted doing his breakthrough role as an adult due to shifting perspectives. In the movie, Wahlberg plays nightclub dishwasher turned porn star Eddie Adams. His career is groomed and fostered by Burt Reynolds' character Jack Horner, who helps break Eddie into the industry.
Given its subject matter, there's a lot of explicit material in Paul Thomas Anderson's movie. In his later years, Wahlberg has found this subject matter to be at odds with his beliefs.
"I just always hope that God is a movie fan and also forgiving because I've made some poor choices in my past," he once said according to Entertainment Weekly. Boogie Nights was one of those films.
When later asked to clarify, Wahlberg went into a little more detail about his feelings on the matter.
"I was sitting in front of a couple of thousand kids talking about and trying to encourage them to come back to their faith, and I was just saying that I just hope he has a sense of humor because I maybe made some decisions that may not be okay with him," Wahlberg said.
He elaborated a little further, explaining how age has shifted his views of the movie.
"So, I don't want to compromise my artistic integrity or choices based on my faith or my family, but I also have other things to consider and being a little bit older and a little wiser, the idea of having to explain that movie and the reason behind it to my kids is another issue."
Mark Wahlberg also regretted doing 'The Happening'
At one point, Wahlberg expressed gratitude starring in M. Night Shyamalan's horror film. In The Happening, Mark Wahlberg played a scientist and a teacher investigating a strange phenomenon affecting the human race.
In an old interview with Vegas Film Critic, he claimed he welcomed the role. He wanted the part enough to avoid telling Shyamalan that science was his worse subject back in school, and even did some research for the part.
"I did some studying up and spent quite a bit of time at the Ben Franklin Institute in Philadelphia," Wahlberg said.
Later, however, it seems that Wahlberg had soured a bit on his experience in the film. In an old interview with Collider, Wahlberg admitted that he thought the movie was bad. He opened up about discussing the film with his The Fighter co-star Amy Adams.
"We had actually had the luxury of having lunch before to talk about another movie, and it was a bad movie that I did," Wahlberg said.
He would go on to say that Adams dodged a bullet by not appearing in the film. She was considered for a role in Shyamalan's movie, but turned it down.
"You can't blame me for not wanting to try to play a science teacher," Wahlberg said. "At least I wasn't playing a cop or a crook."
Several fans applauded Wahlberg for his honesty towards the film. But the director himself, M. Night Shyamalan, had eventually gotten wind of Wahlberg's reaction to his film and had a surprising response to The Departed star.
M. Night Shyamalan's reaction to Mark Wahlberg's words
In a resurfaced interview with Vulture, Shyamalan was asked how he felt about Wahlberg's claims towards The Happening. Vulture inquired if it bothered Shyamalan whenever other actors put down his movies.
"Since that would be the only case of that happening – no. But really, no," Shyamalan said. "It's totally his call. However he wants to interpret it."
When referring to The Happening's less than stellar reviews, Shyamalan felt like many people missed the humor present in the movie. He likened it to the cult classic, The Blob, which Shyamalan credits for not taking too seriously.
When it comes to why people couldn't pick up on the humor present in The Happening, Shyamalan feels it was his own filmmaking that was partly responsible.
"I think I was inconsistent," he told Vulture. "That's why they couldn't see it."