Mark Wahlberg Only Served 45 Days After Being Charged With Attempted Murder
Mark Wahlberg has been in the spotlight since his late teen years. Coming off of a troubled past, Wahlberg rode his brother Donnie's success in the music industry to become the one-hit-wonder Marky Mark. However, modern audiences know him best as Mark Wahlberg, the actor. Unfortunately, that story also includes a dark moment from his past.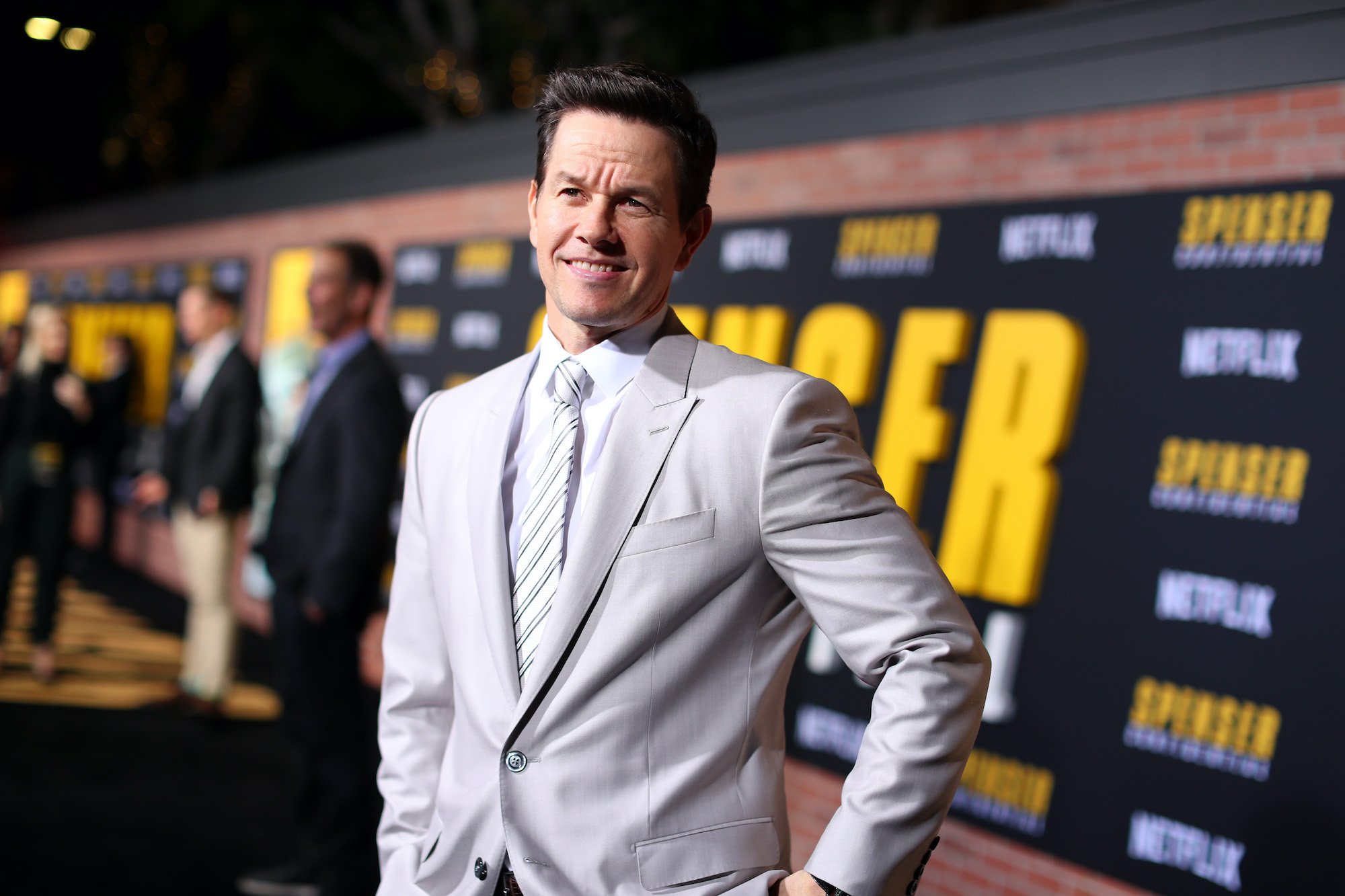 Mark Wahlberg's troubling history
Since rising onto the scene as Marky Mark, Wahlberg's past has been a topic for discussion. Many people might have heard a version of the story of Wahlberg's racially motivated attack on an elderly Vietnamese man named Johnny Trinh. Some versions often claim that the accuser lost an eye in the attack. This is where the real story quickly becomes a farfetched version of what happened. 
A version of the attack inarguably happened. Wahlberg did, in fact, attack Trinh with his friends and purportedly hurl out racial slurs in the process. He was sentenced to two years. According to The Guardian, Wahlberg, who was 16, was sentenced to two years in prison for attempted murder. He served just 45 days for his misdeeds and quickly went on to better things. 
Wahlberg has spoken up about his past warts, including the assault that's forever linked to him. Despite the rapper-turned-actor's long career, the dark cloud that the assault put over him never fully lifted. However, just because he's guilty of the crime, the victim of the 1980s attack does not hold it against him. Trinh told The Daily Mail of his attacker:
"I was not blinded by Mark Wahlberg … he did hurt me, but my left eye was already gone. He was not responsible for that. He was young and reckless, but I forgive him now. Everyone deserves another chance. I would like to see him get a pardon. He should not have the crime hanging over him any longer. He paid for his crime when he went to prison."
While Trinh acknowledged that the attack did happen, including the pain that it caused him at the time. He believes that Wahlberg was a troubled youth who was also a victim of the racial animus ingrained in people worldwide. Wahlberg later sought a pardon for his crime and grew to regret the fact that he did. 
Mark Wahlberg opens up
Speaking about the fallout of his actions, Wahlberg claimed that the fallout of his attack still haunts him, and his attempt to get a pardon did not address the problems of his youth. He spoke of the attack to the press in a 2016 Q&A that The Wrap reported on:
"I didn't need that. I spent 28 years righting the wrong … I was relieved to find out that the injuries to his eye had occurred in the early '70s and not from the incident that happened that night … But I was able to meet with him and his wife and his daughter and apologize for those horrific acts. Some good did come out of it,"
Wahlberg's past mistakes will always be there. As long as he is in the spotlight, fans and detractors want to know what drove him down the dark path. However, if Wahlberg and Trinh are to be believed, the past is behind both of them, and while nothing can stop the rumor mill from spinning, Wahlberg, Trinh, and the others involved made their dark moment a glimmer of hope. 
Mark Wahlberg was able to build a successful career
IMDb notes how Wahlberg first burst onto the scene with the hit single "Good Vibrations." While the song made him a music superstar, and several other modest hits followed. However, he quickly changed course to Hollywood. With film roles in Fear and The Basketball Diaries, Wahlberg promptly became a respected actor. 
His 1997 role in Boogie Nights propelled him to the A-list, and he never looked back. Wahlberg has become one of the most beloved actors on the planet. Wahlberg's story is filled with success, from Oscar-nominated turns in films The Fighter to comedies like Ted and action films like his two Transformers movies. Hidden in the background, however, is an ugly side that's often talked about but remains largely unknown.