Inside Mark Wahlberg's Mansion, Which Hit the Market for$87.5 Million
Mark Wahlberg's mansion has all the amenities and an $87.5 million sale price to match, but he stands to make a profit even if it doesn't sell for that much.
Mark Wahlberg's latest movie, Father Stu, is about to hit theaters, and at the same time, he's teasing a film about a Boston sports legend. Why not add a little real estate business into the mix? Wahlberg's mansion is on the market, and it's not cheap. 
The Beverly Hills estate has a price tag of more than $87 million. Even if Wahlberg has to lower his asking price, the sale should be a financial boon for the rapper/model turned movie superstar and a boost to his net worth.
The estate caters to a particular crowd, one that can almost certainly afford the $87.5 million price tag, but even if Wahlberg has to settle for less, he'll likely still come out ahead in the long run.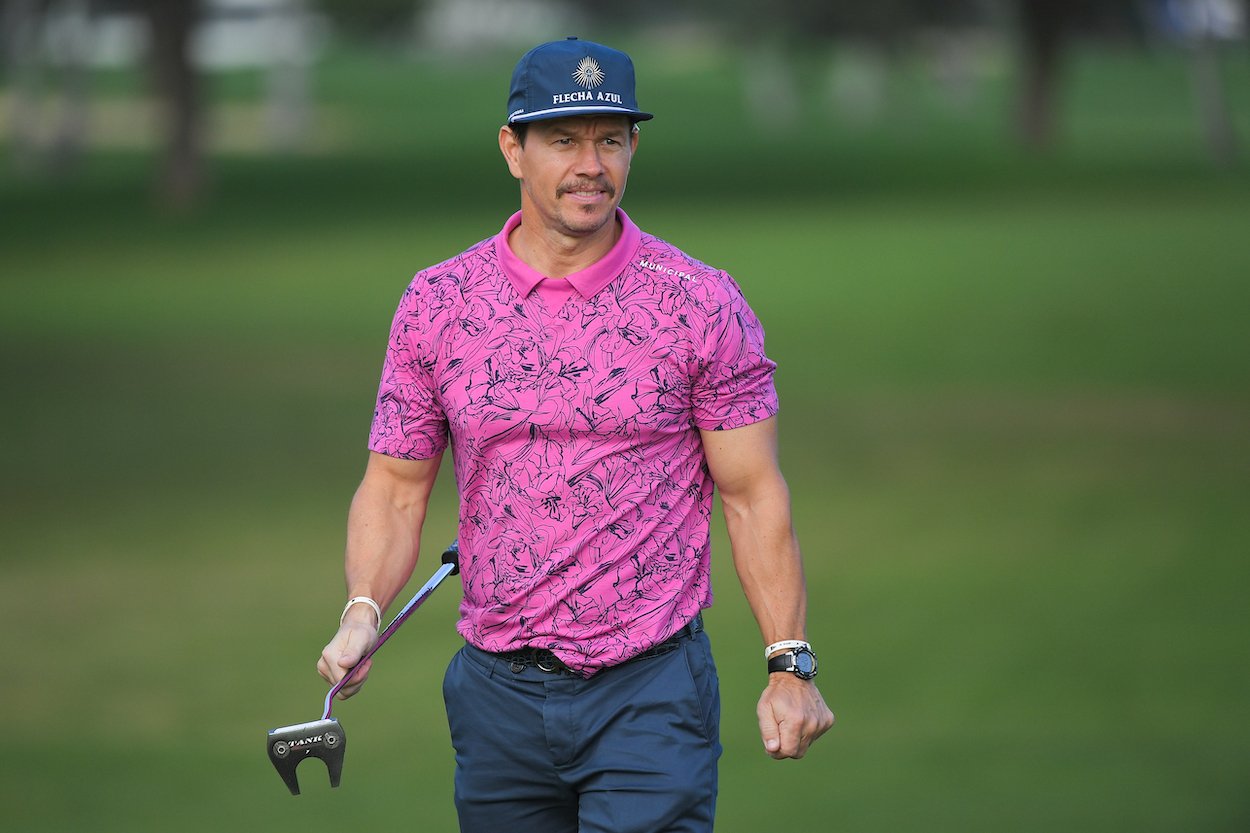 Wahlberg's mansion has amenities galore that command an $87.5 million asking price
The home checks in at 30,500 square feet, 12 bedrooms, and 20 bathrooms, according to the New York Post. That's impressive in its own right, and the amenities take it to another level.
First, it's in the exclusive North Beverly Park neighborhood of Los Angeles. Stars such as Justin Bieber, Denzel Washington, Samuel L. Jackson, Eddie Murphy, Magic Johnson, and The Rock also call the neighborhood home, the Post reports.
Plus, the house has all the luxuries one might expect at a fine resort: Grotto pool, outdoor basketball court, movie theater, full gym, skate park, wine cellar, and an on-site five-hole golf course, per the Post.
And there's the land. The mansion and all its amenities sit on 6.2 acres.
Yet this house is meant to be lived in full time, and it includes a two-island kitchen, wet bar, expansive walk-in closet, two-story library, and an attached garage.
Wahlberg stands to win even if the estate sells for less
An $87.5 million asking price is steep, but Wahlberg will likely be the big winner even if he has to settle for less.
He bought the property for $8.25 million in 2009 and upgraded it with a covered patio, elevator, pool cabana, and guest house, the Post reports. Those additions don't come cheap, but it's hard to believe they cost the nearly $80 million difference between the purchase price and the asking price.
The worst-case scenario is Wahlberg barely makes back the $500,000 he lost while filming The Fighter. The best case is he makes much more than the reported $30 million he got paid for Netflix's Spenser Confidential. 
In either scenario, Wahlberg's net worth figures to remain in a very healthy place.
The actor's net worth is already through the roof
Wahlberg's long acting career — his movie debut came with a small role in 1995's Renaissance Man — includes critically lauded films such as Boogie Nights and The Fighter. Wahlberg also starred in high-grossing blockbusters such as Transformers: Age of Extinction, Transformers: The Last Knight, and Planet of the Apes. 
In addition to acting, Wahlberg has several producing credits on his resume, and HBO shows Entourage, Ballers, and Boardwalk Empire are among them.
Plus, he's part of the family business. Wahlberg and his brothers Donnie and Paul are the principal owners of Wahlburgers, which has locations in 23 states, per the restaurant's website.
Between the acting, producing, and restaurant business, Mark Wahlberg has several streams of income and a hefty net worth of $300 million.
If Wahlberg's mansion sells for what he's asking, that net worth could soon be on the rise.