Marlee Matlin on Authentic Deaf Portrayals and Being a Part of 'CODA'
Apple TV+ made an effort toward more exclusive programming with CODA, a movie starring Oscar-winner Marlee Matlin. The streaming service has been trying to represent the underrepresented actors in Hollywood by featuring actors with various disabilities. CODA features individuals with hearing impairments.
What is 'CODA' about?
CODA is an acronym for child of deaf adults. The movie focuses on a teenage girl who is not hearing impaired, but her parents are. The film stars Emilia Jones as the hearing girl, Ruby, with Matlin playing her mother, Jackie, and Troy Kotsur playing her father, Frank. Both are deaf. Daniel Durant plays her deaf brother, Leo. So, Ruby is the only person in her family without a hearing impairment. 
The film is an English-language American remake of the 2014 French film La Famille Bélier. Ruby helps her parents with their fishing business when she isn't busy with school. However, she has ambitions of being a singer. So she is torn because she has responsibilities but she also wants to pursue her dreams.
'CODA' is representing disabilities in a different way
As Jackie doesn't always support Ruby, Matlin notes that she and her character are the same in some ways, but very different in others. "We share the same language. We share the same culture," she told the Hollywood Reporter. While she didn't always agree with her character, she called her choices "understandable."
Overall, Matlin approves of the way CODA has portrayed deaf individuals. And she really enjoyed her experience filming. According to Vogue, writer-director Sian Heder, who is hearing, made sure that everyone felt comfortable on the set. The entire crew had to learn sign language. "I didn't feel lonely on the set," Matlin said. "It was so liberating. So inclusive. I belonged there."
Marlee Matlin's acting career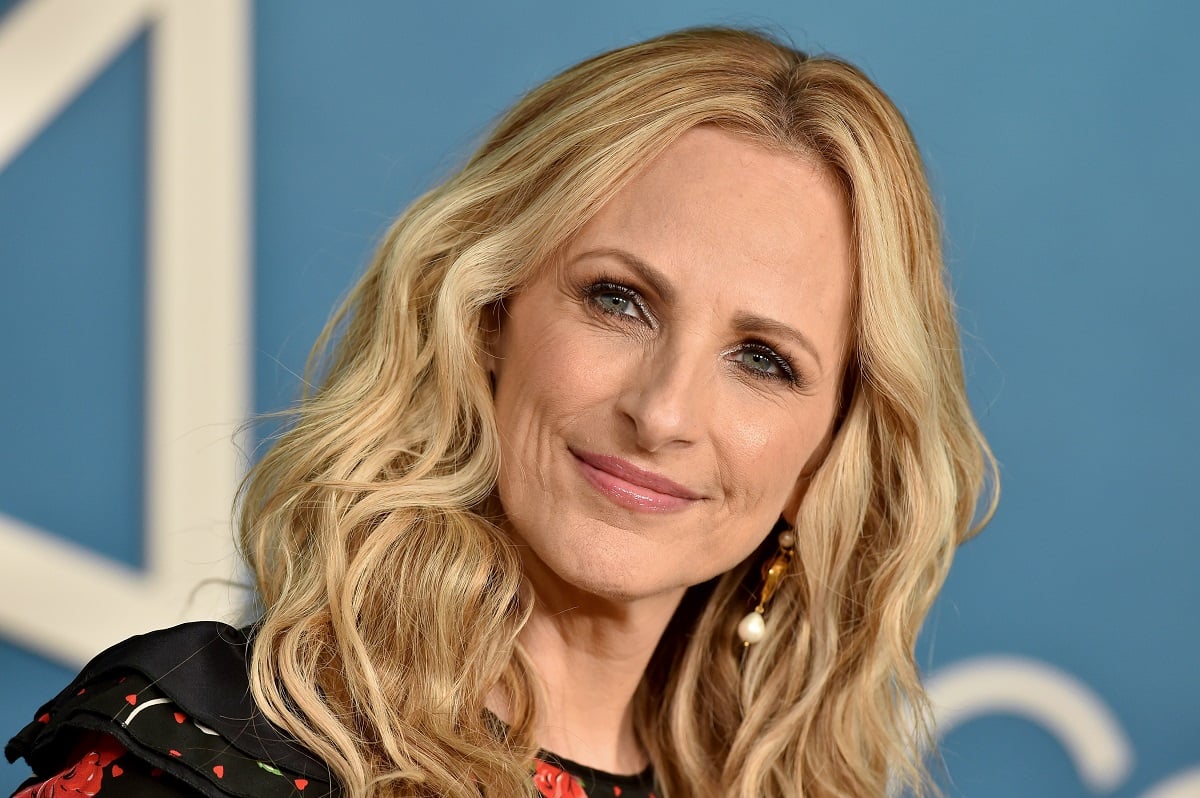 Matlin was discovered by Henry Winkler during one of her early performances in ICODA, or International Center on Deafness and the Arts. She later made an appearance on Sesame Street where she provided sign language interpretation of the song "Just the Way You Are" by Billy Joel. Subsequently, Joel invited her to perform on his music video for "We Didn't Start the Fire."
The actor's very first film, Children of a Lesser God, earned her the Academy Award of Best Actress. Since then, Matlin has appeared in several films, but most of her notable work is on the small screen. She had recurring arcs in shows like The West Wing and My Name Is Earl. Many know her from her role in the ABC Family series Switched at Birth, which featured multiple deaf characters.
As a celebrity ambassador of disability rights for the ACLU, Matlin has been an advocate for communication barriers that exist when hearing-impaired individuals are stopped by the police. She has also testified before the Senate Committee on Labor and Human Resources in support of the establishment of the National Institute on Deafness and Communication Disorders.