Marlo Hampton Is New Fan Favorite of 'RHOA' After Sharing Story of Loss and Raising Nephews
Marlo Hampton has been a strong presence on Real Housewives of Atlanta since season 4. Known mainly for her love of fashion, past romantic ties, and her ability to stir up drama, it's been questioned for years why she's never been upgraded to a full-time housewife.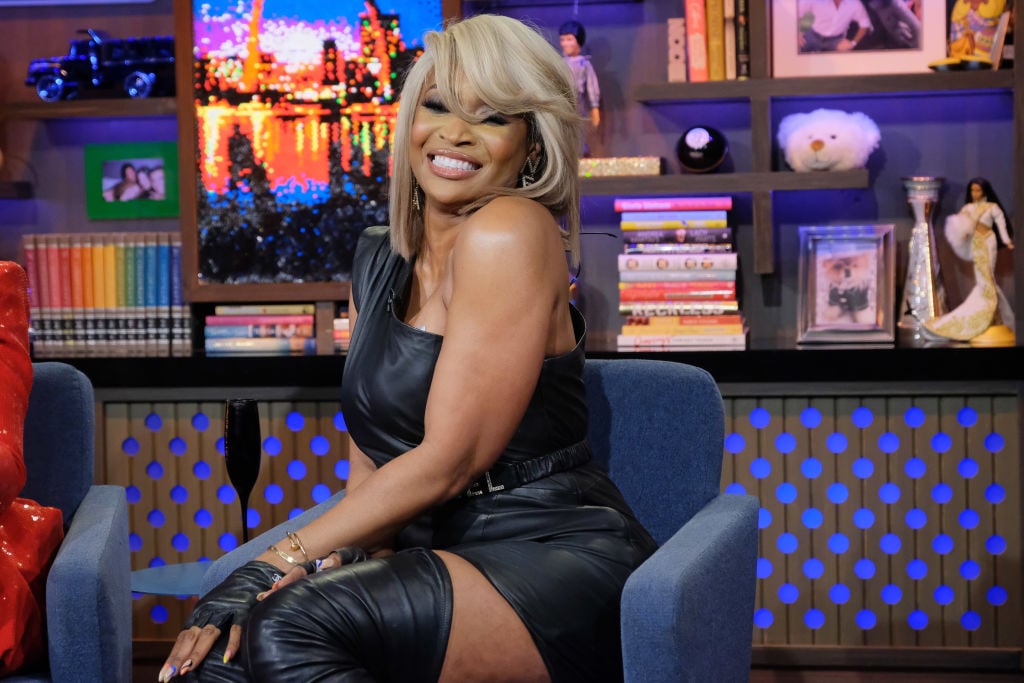 Fans have often criticized Hampton for what they view as shallow behavior, but on the Apr. 5 episode of RHOA, Hampton showed a different and more vulnerable side to her. She opened up about her lifelong desire to have children and how despite never becoming a mother to her own kids, she feels blessed now to be able to raise her two nephews.
Marlo Hampton reveals she had two unsuccessful pregnancies
Porsha Williams hosted her first event as a celebrity ambassador for March of Dimes. The organization works to improve the health of mothers and babies. Williams' event was intended to bring women together who are in various stages of motherhood. Williams hoped that through sharing their stories, they'd be able to support one another.
Tanya Sam shared a moving story about her struggle with conceiving a child, but cast members were shocked when Hampton volunteered to tell her own story. She revealed that she'd had two unsuccessful pregnancies in the past and became emotional when discussing how it impacted her.
"I love children. I have 16 nieces and nephews. Of course, how would I not want a child of my own? Things that have happened to me in my past made that a problem," she explained. "I've had two ectopic pregnancies and I was so mad at God for so long like, 'Why me? Why can't I have a baby? Why can't I have someone to love me forever?'" 
Marlo Hampton says raising her nephews has changed her for the better
Hampton says that despite the painful loss, she now sees the silver lining. Last year, she was granted custody of her two nephews after her sister was admitted into a mental health facility. She says that she understands now that God was making a way for her to become a mother in a more unique way.
"And I just realized, I'm here for my nieces and nephews and I'm a mumty," she said. Her nephews affectionately call her "mumty," a mashup of mom and auntie. "Since I've had my nephews, I've realized, like, 'Maybe this is why God won't let me have my own."
On the RHOA Aftershow, Leakes told Hampton how proud she was of her for being public with her journey, noting that viewers will finally get to see the vulnerable side of her. Hampton says she's grown for the better thanks to having her nephews.
'RHOA' viewers praise Marlo Hampton's vulnerability – call for her to be a full-time housewife
After watching the episode, viewers were moved by Hampton's openness and expressed their admiration for her on Twitter.
"Marlo opening up about her ectopic pregnancies at Porsha's event is just another example of her showing more of herself and her life this season than ever before — and I'm so glad that she's doing so," one commented.
"God bless Marlo for taking in her nephews and caring for them," another chimed in.
Many fans agree that with Hampton showing a different side of her this season, she's earned a peach.
"Give Marlo a peach already. She hosted an event, is vulnerable and is a mom to her nephews now. Plus she brings the laughs + the fashions," one wrote.
"@Bravo give Marlo the damn peach now," another wrote with a crying meme.
Hampton has said in the past that a peach was not her ultimate goal; however, she did mention recently that if offered a full-time spot, she'd happily take Eva Marcille's place. The shade!