Books / Celebrity / Movies
Marlon Brando Said 1 of the Fathers of Comedy Was 'the Most Sadistic Man He'd Ever Met' and 'Fearsomely Cruel'
Marlon Brando revealed in his 1994 autobiography that Charlie Chaplin was one of the cruelest men he'd ever met.
Hollywood legend Marlon Brando worked with silent film legend and comedy pioneer Charlie Chaplin on Chaplin's last movie, A Countess From Hong Kong (1967), with Sophia Loren.
Brando deeply respected Chaplin, even calling him a "comic genius." Still, Brando revealed in his 1994 autobiography, Songs My Mother Taught Me, that he considered the iconic actor to be one of the "most sadistic" and cruelest people he'd ever met.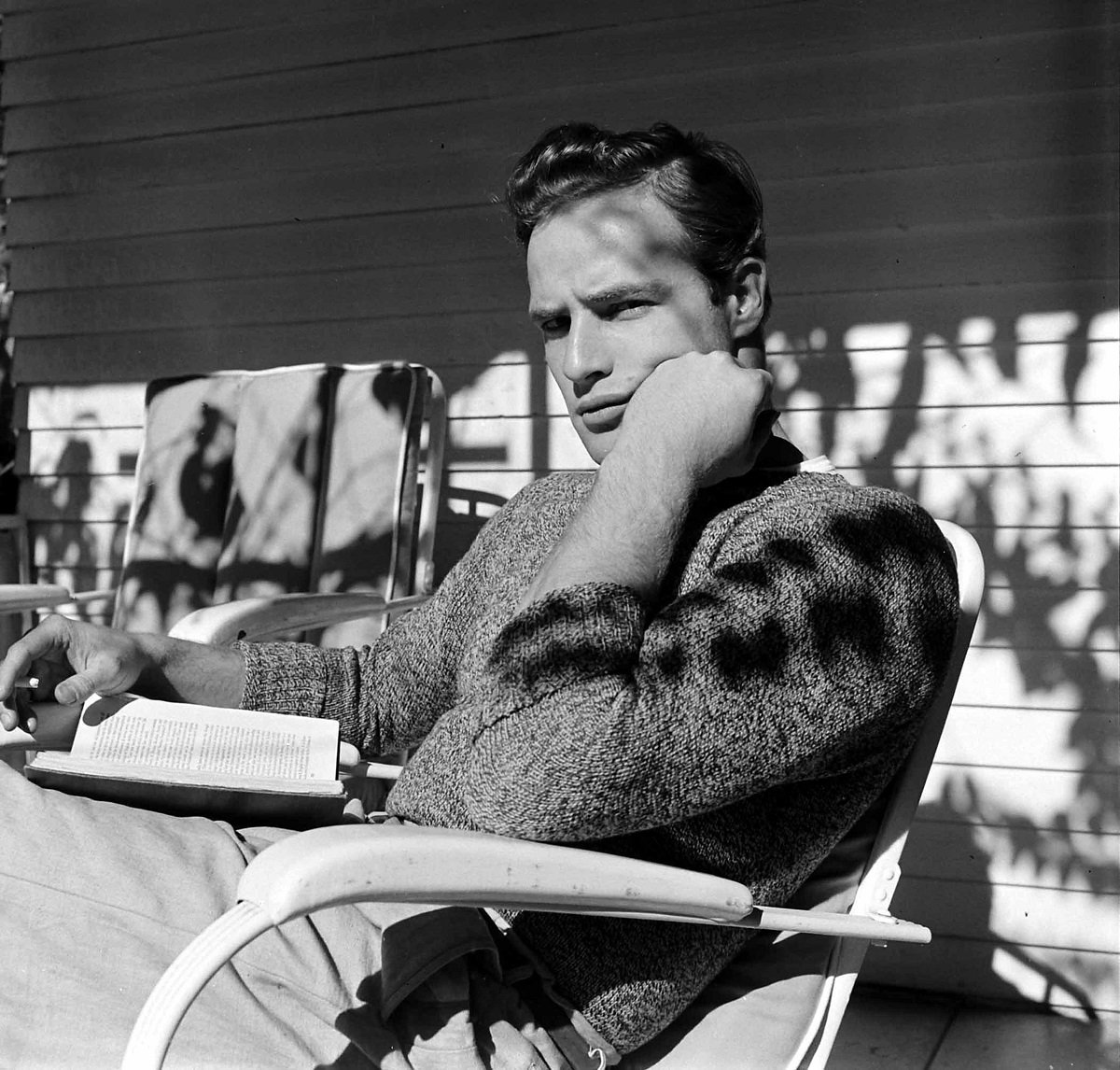 Brando said Chaplin was a 'comic genius' but also a 'fearsomely cruel man'
Naturally, Brando couldn't deny Chaplin's talent. His respect for the actor, who began working in burlesque and theatre when he was a child and eventually became famous for his iconic character "The Little Tramp," ran deep.
So, when 77-year-old Chaplin asked Brandon to star in A Countess From Hong Kong in 1966, Brando could hardly say no. Ultimately, the film was (as Brando put it), "a disaster." It failed at the box office and was almost universally panned by critics.
But the biggest surprise for Brando was Chaplin's demeanor on set. Although he acknowledged his immense talent as a director, he couldn't believe his alleged treatment of the cast and crew.
"Comic genius or not, when I went to London to work with him late in his life, Chaplin was a fearsomely cruel man," Brando wrote in his memoir, adding later that he was shocked to discover "that Chaplin was probably the most sadistic man [he'd] ever met."
Referring to Chaplin as "an egotistical tyrant and a penny-pincher," Brando claimed that the director's public "harassment" and scolding of people when they were late or didn't work fast enough was often downright cruel.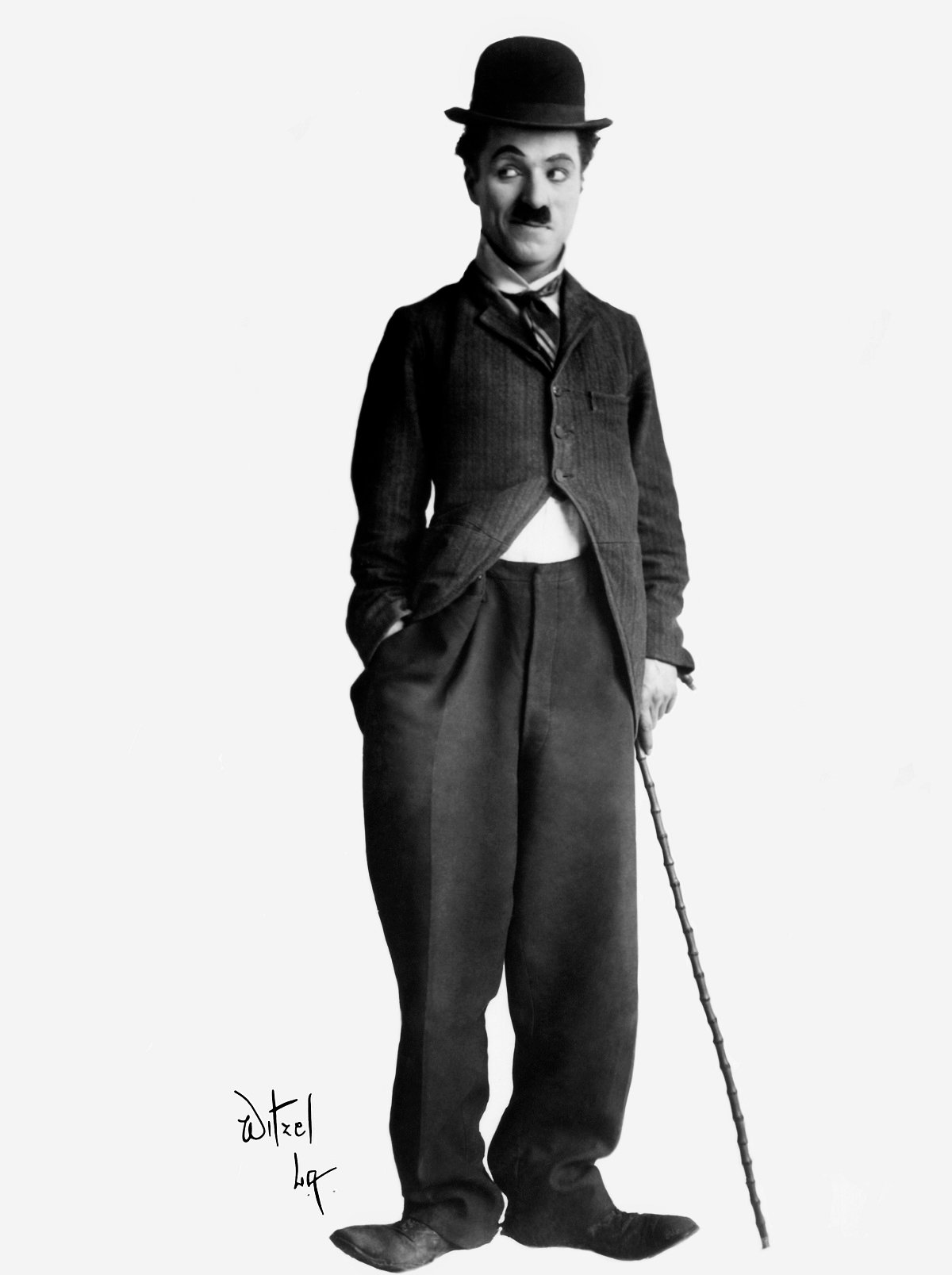 He claimed Chaplin treated his son horribly in front of others
Worst of all, according to Brando, was Chaplin's treatment of his son, Sydney Chaplin, on the set of A Countess From Hong Kong.
Sydney was in his 40s at the time and took on the role of Brando's sidekick. Brando contended that Chaplin "humiliated" Sydney constantly, often calling him "stupid" in front of others and seeming to almost take relish in treating him poorly.
"Chaplin spoke to his son this way again and again and reshot his scenes over and over for no reason, berating him and never speaking to him with anything except sarcasm," Brando wrote in his memoir.
When Brando approached Sydney about the issue, he was surprised to find out that (according to Sydney), Chaplin treated all of his 11 children the same way. Sydney told Brando that Chaplin had allegedly punched one of his sons in the face on Christmas Day and "never gave his children any money to speak of," despite his considerable wealth.
What's more, Chaplin's wife, Oona O'Neill, never took Sydney's side on set. Brando implored Sydney to stand up to his father, but he refused, citing his father's age and failing health.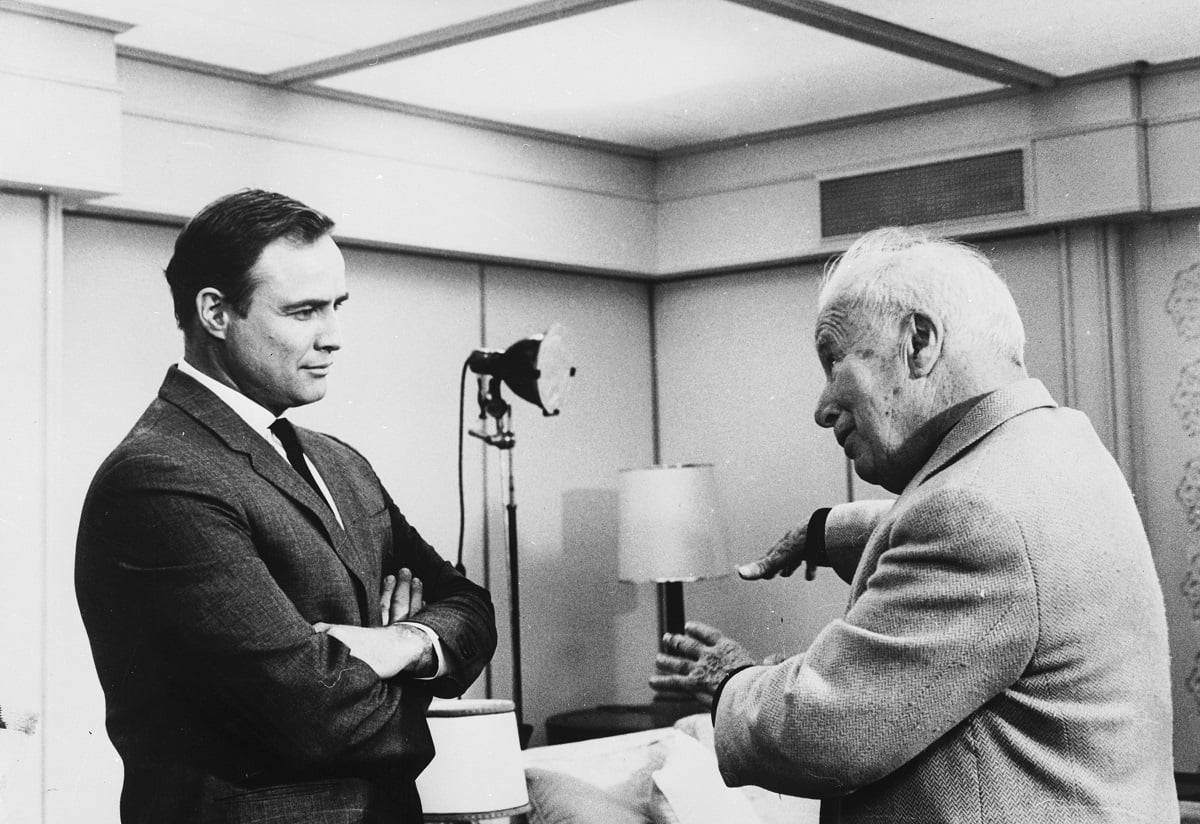 Brando finally stood up to Chaplin one fateful day
While Chaplin's son didn't demand better treatment, Brando had no such qualms. In Songs My Mother Taught Me, he claimed that a final showdown with Chaplin led to Brando drawing a line in the sand about what treatment he would and wouldn't accept.
One day, Brando arrived on set 15 minutes late. He said this set off Chaplin's explosive temper and launched a tirade.
"In front of the whole cast Chaplin berated me, embarrassing me, telling me that I had no sense of professional ethics and that I was a disgrace to my profession," Brando wrote.
But the On the Waterfront star cut Chaplin off. He told the director in no uncertain terms that he would wait in his dressing room for precisely 20 minutes. If Chaplin didn't arrive to offer him an apology within that time frame, Brando would be on the next plane to the U.S.
As it happened, Chaplin did apologize within that 20 minutes. After that, Brando claimed, he "never got in [his] way" again; he knew Brando couldn't be crossed.
Despite his issues with Chaplin's alleged behavior in his personal life, Brando acknowledged that the man was ultimately not "evil." Instead, Brando concluded, he was a "mixed bag, just like all of us."
Nevertheless, as an artist, Brando called Chaplin "the greatest genius that the medium has ever produced."