Marlon Brando Snagged a French Polynesian Island for Just $270K
Marlon Brando was a legendary actor who delivered some of the most convincing performances in film history.
One of his iconic roles is in the movie The Godfather. Director Francis Ford Coppola once mentioned that he witnessed Brando change into Vito before his eyes.
With the amount of wealth Brando earned, he was able to live a lavish lifestyle. One of the items he had bought was a private island. Today, it has turned into an expensive resort.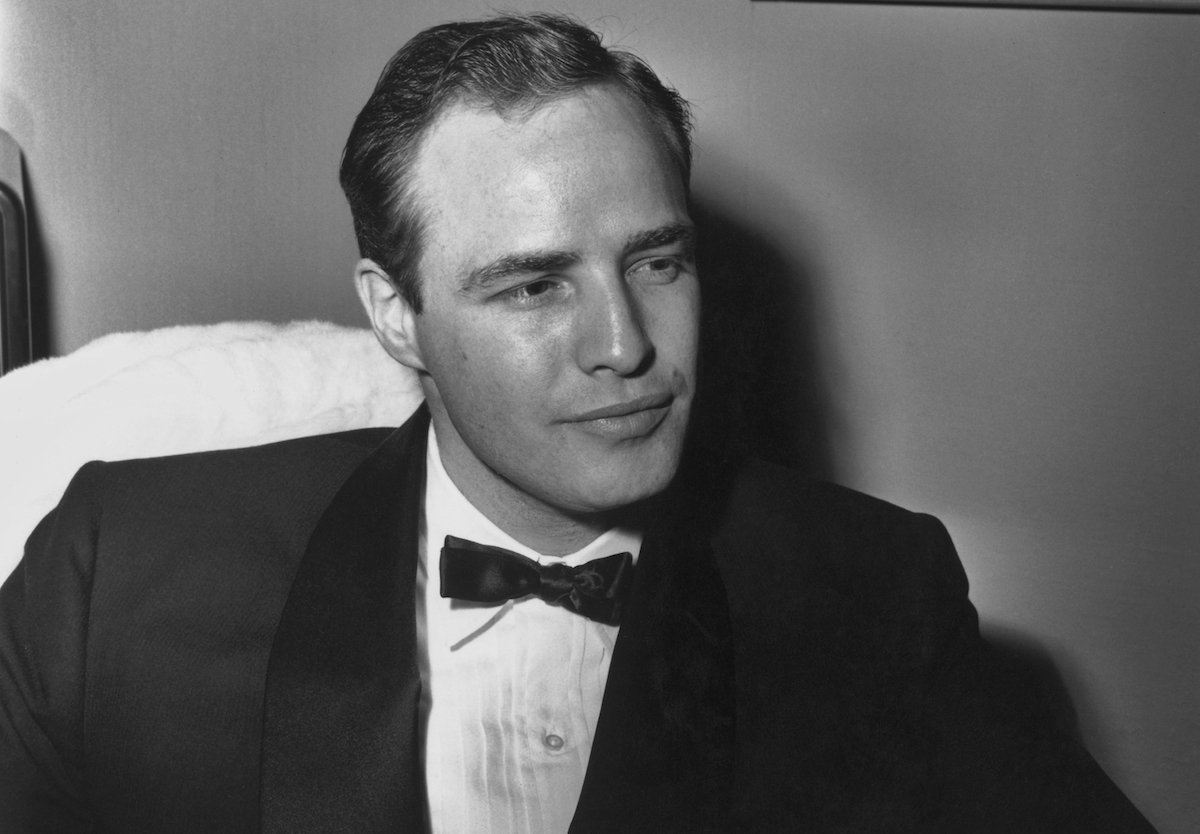 Marlon Brando was an actor and playboy
Brando was born on April 3, 1924, in Nebraska. He grew up in Illinois and went to New York to study acting.
The actor made his debut on Broadway before moving on to film. He would rise to fame with his role in A Streetcar Named Desire, which earned him multiple Academy Awards.
Other films that Brando starred in were Julius Caesar and The Wild One. His performance in On the Waterfront won him another Academy Award. Of course, many people remember the actor for his role of Vito Corleone in The Godfather.
RELATED: How Many Oscars Did Marlon Brando Win in His 50-Year Acting Career?
On a personal level, people know Brando for being a playboy. He has had multiple affairs throughout his life and has gotten married three times. Once, Brando considered having relations with his co-star on A Streetcar Named Desire, Vivien Leigh. However, he respected her husband enough not to have an affair. 
Marlon Brando was worth millions when he died
Celebrity Net Worth reports that his net worth at the time of his death was around $100 million. Once adjusted for inflation, the value would be $130 million today. 
Most of Brando's wealth came from the paychecks that he received for film roles. In the early '50s, he earned roughly $100,000 per film. By the 60s, the legendary actor was getting paid $1 million per movie, which is about $8.5 million today.
For his role in The Godfather, Brando had more negotiating power on his contract after winning an Oscar. As a result, he got to take home a percentage of the film's profits. In the end, the star got paid over $2 million. While Brando had his ups and downs, he had an extremely successful career.
Marlon Brando purchased his own island
RELATED: Marlon Brando Surprised Samuel L. Jackson in 2 Hilarious Ways
A few celebrities have bought private islands with their immense wealth, and Brando was one of them. According to People, the actor bought an island in 1966 for $270,000. The place is called Teti'aroa, or Tetiaroa, and it is an atoll made up of 12 islets.
Each islet comes in various sizes, but Tetiaroa has a surface area of 2 sq mi. People can find Brando's island in French Polynesia. The place is still leased to Brando's estate for a few more decades, and his children are managing it today.
In 2014, Brando's children redesigned and reopened their father's island to the public. Despite its initial low-eco impact, Brando's island transformed into a luxurious resort. Visiting the resort can be costly, but it offers guests privacy and refined beaches.
Guests also can enjoy a nice meal from one of the two Haute cuisine restaurants. At one point, Lady Gaga visited Tetiaroa during the summer. Parisian chef Guy Martin stated, "There is no other place like it anywhere else on Earth."