Marlon Wayans Revealed a 'Scary' Encounter That Sent Him Running for Cover
Marlon Wayans is a performer known for small-screen comedies, big-screen blockbusters, and hilarious collaborations with his famous siblings. Wayans appears to be pretty comfy in the spotlight these days, but he described one scary occurrence involving fans from his early days of stardom.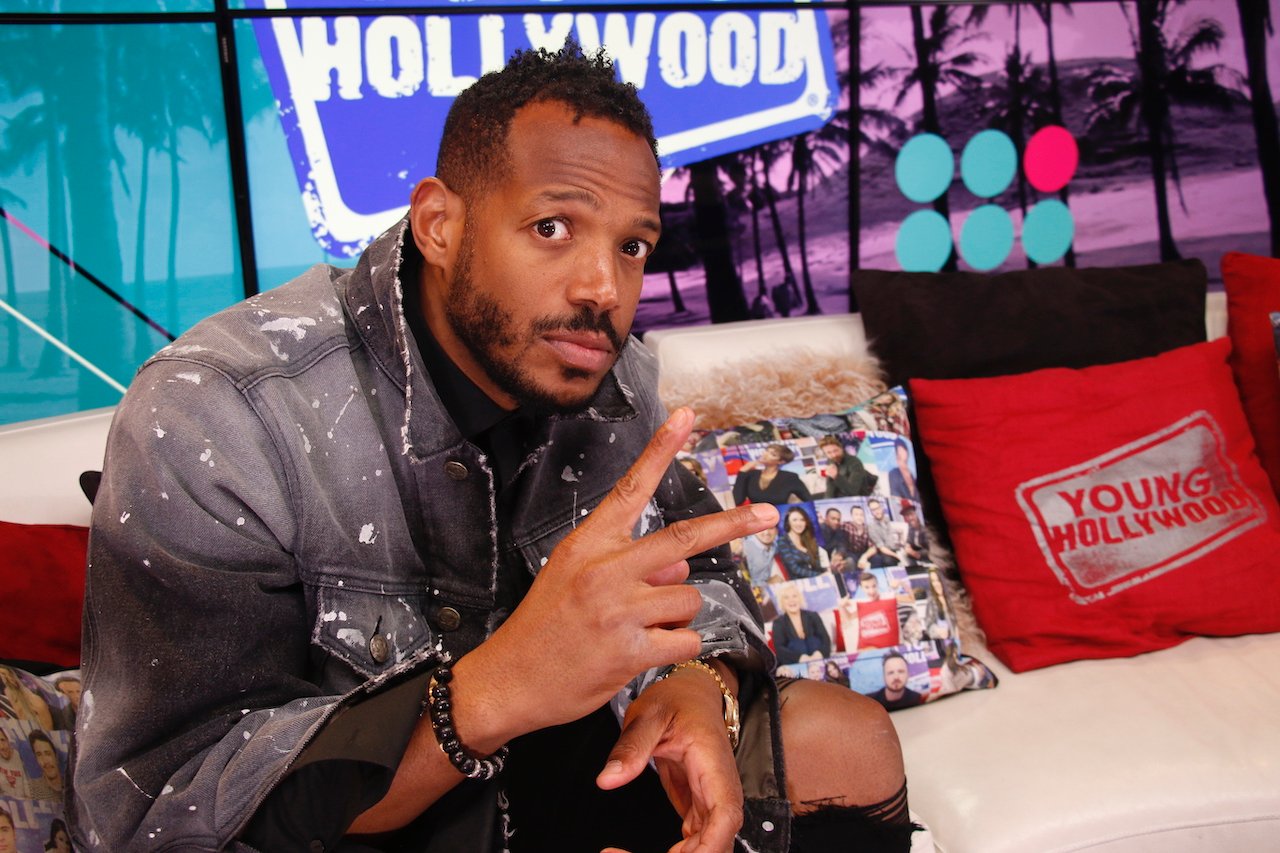 Marlon Wayans opened up to 'Men's Health' about being scared
To the delight of entertainment lovers, Wayans recorded a segment for Men's Health on YouTube. In the enlightening video titled 'Marlon Wayans vs. The Internet,' the funnyman addressed questions and comments mined from social media followers and fans.
Wayans divulged a few personal details about fitness, family, and film roles. And after one astute viewer called out Wayans' body language during a talk show appearance as looking "scared," he candidly recounted an unsettling occurrence that took place very early in his career.
"When I go to [The Wendy Williams Show], it can be scary," said Wayans to Men's Health. "The women's screams, they're loud. It's all girls in the audience."
RELATED: 'Scary Movie' 20 Years Later, How Much Is the Cast Worth Today?
Daytime television viewers recognize The Wendy Williams Show for probing celebrity interviews and hot pop culture headlines as delivered by the magnetic host, Wendy Williams. And the studio is indeed filled with rows of spectators, many of whom applaud, scream, and stand to their feet to express their enthusiasm while there. Wayans is no stranger to that kind of fan frenzy.
"I have been chased through a mall in Atlanta when I was 19-years-old by 5000 women. In your dreams it's like, 'Yo, this is so dope. Look at all these women chasing me.' You don't understand how strong these women are," explained Wayans during his Men's Health piece. "They pulled my hair, had one of my limbs. It's scary."
Wayans went on to jest, "And to be honest with you, Wendy be giving me that eye. She's playing footsies with me underneath the chair. Y'all don't see it but I see it. I'm on to you Wendy."
The star has earned fame and 'Respect'
RELATED: 'Respect' Trailer: Fans Are Here for Jennifer Hudson as Aretha Franklin
On 'Marlon Wayans vs. The Internet,' the entertainer provided insights into his career, which he began building in the early '90s. And over the course of his tenure in Hollywood, it is no surprise that he has maintained a following.
Movie buffs first took notice of Wayans for his comedic roles in big-screen Wayans sibling collaborations including I'm Gonna Git You Sucka and Scary Movie. Comedy lovers also praised his performances as a player on the television sketch series, In Living Color.
But the A-lister also made his mark as a dramatic actor in such titles as Requiem for a Dream and G.I. Joe: The Rise of Cobra. Wayans shares the screen with Bill Murray and Rashida Jones in his latest feature film, On the Rocks. The adventure-dramedy is currently streaming on AppleTV+.
Next up for the star is Respect, a musical biopic that tells the story of Aretha Franklin. American Idol alum and Oscar Award winner Jennifer Hudson will play Franklin, the undisputed Queen of Soul. Wayans won the role of Franklin's manager and first husband Ted White in the highly anticipated film. Respect is scheduled to premiere in theaters in August of 2021. Let the fan fervor begin.
Follow Erika Delgado on Twitter.