Marques Houston Says He Made More Money On 'Sister, Sister' Than As a Singer
Sister, Sister remains one of the most beloved sitcoms from the 90s and while everyone loves Tia and Tamera Mowry's portrayals of a fictionalized version of themselves, there's another character on the show that everyone remembers: Roger Evans.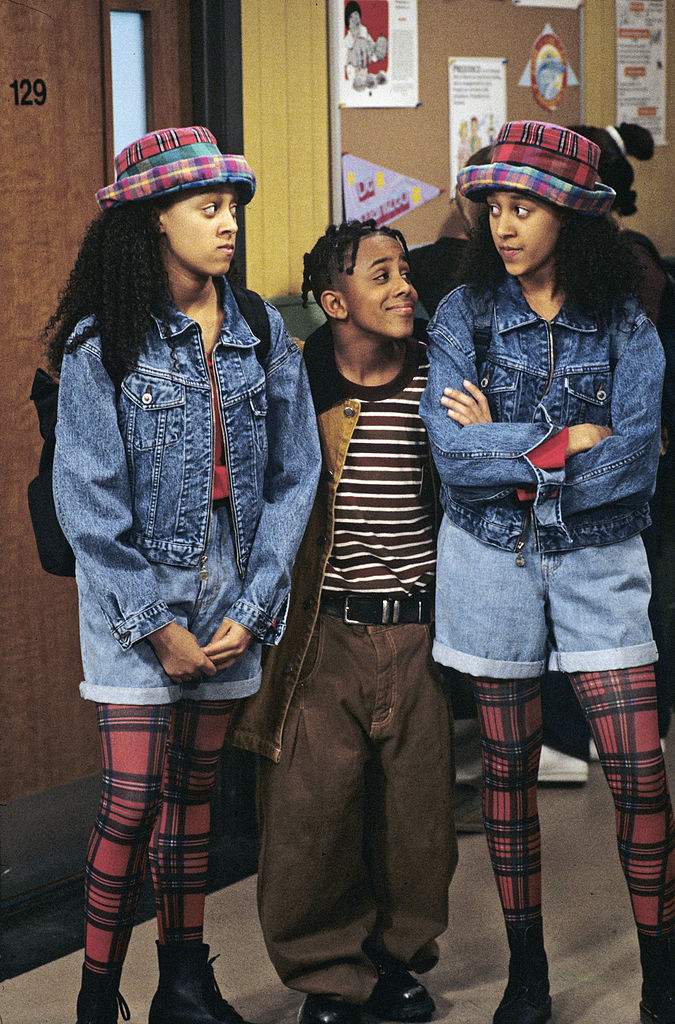 Singer and actor Marques Houston starred as Evans for five seasons and is remembered for his infatuation with the twins – which always led them to giving him the boot with their famous phrase, "Go home Roger!" Houston revealed over a decade after the show ended that he made more money acting on Sister, Sister than he made from his singing career.
Marques Houston on 'Sister, Sister'
Houston had been acting for some time and made his debut as an actor in the 1992 animated comedy film Bébé's Kids as the voice of Khalil, the oldest and biggest tyrant of his siblings. His breakout role was as Roger Evans on Sister, Sister.
His character appeared from the first season and he was made a recurring character. Though he did not make an appearance on every episode, he was a central character. Evans lived next door to Tia and Tamera and served as their annoying and nosey neighbor who had a crush on the twins. He also attends the same school as the twins.
Related: Is 'Sister, Sister' Streaming on Disney+?
The phrase "Go home Roger" became a staple and was typically yelled in unison toward Evans after his advances to the twins were shot down. He did eventually date each of the twins at one time or another. At one point, he matures and has a growth spurt and becomes more viable to both the twins and other girls at school. 
As the twins grow older, Evans becomes more of a close friend and confidant and even grows into a love interest for a short period of time. Evans' character was written out of the show during the fifth season, but he returned for a guest appearance in the series finale.
Houston sang on the show several times, a few with Tia and Tamera who also have the singing ability.
Marques Houston says he earned more money from 'Sister, Sister' than from music
Houston was acting on Sister, Sister while his music career was still on the rise. He landed the role when he was 12-years-old. He told Vlad TV in a 2017 interview that the success of Sister, Sister, and his first album with his group Immature was simultaneous, creating additional fanfare.
But despite all of the success, Houston says the big money he earned came primarily from acting and his recurring role on Sister, Sister at the time. The money was more consistent and the environment was more structured in his experience. As long as ratings for the series are good, an actor can have a long-running show. But with music, it's less predictable.
"Television is kind of like working a 9-5. You get there, you do your certain amount of hours where you can work because you're a kid or a minor, and then you go home," Houston explained. "You get paid every week. As far as music…a show can get canceled."
Houston said that being in a three-member group for most of his career also affected his salary as the profits were split three ways after being recouped by management and the record label. He was able to earn more money through touring and he credits his manager for ensuring they had great contracts.
But overall, the money he made from Sister, Sister on a weekly basis during its run was guaranteed and once the show went into syndication he earned even more.