'Marriage Boot Camp' Finale: Which Couples Survived the Lie Detector and Stayed Together?
It's the final episode of Marriage Boot Camp: Hip Hop Edition. Fans have plenty of opinions about this season's duos, but in the Sept. 3 episode, lie detector results helped determine the couples' fates. Of course, the test wasn't the only factor for these reality stars, but it turned the tide.
The finale also culminated in ring ceremony and gave each person the opportunity to decide if they wanted to stay in the relationship or part ways. Ring means stay together, no ring means walk away. Dr. Ish and Judge Toler provided guidance and last words, but here's where everyone ended up.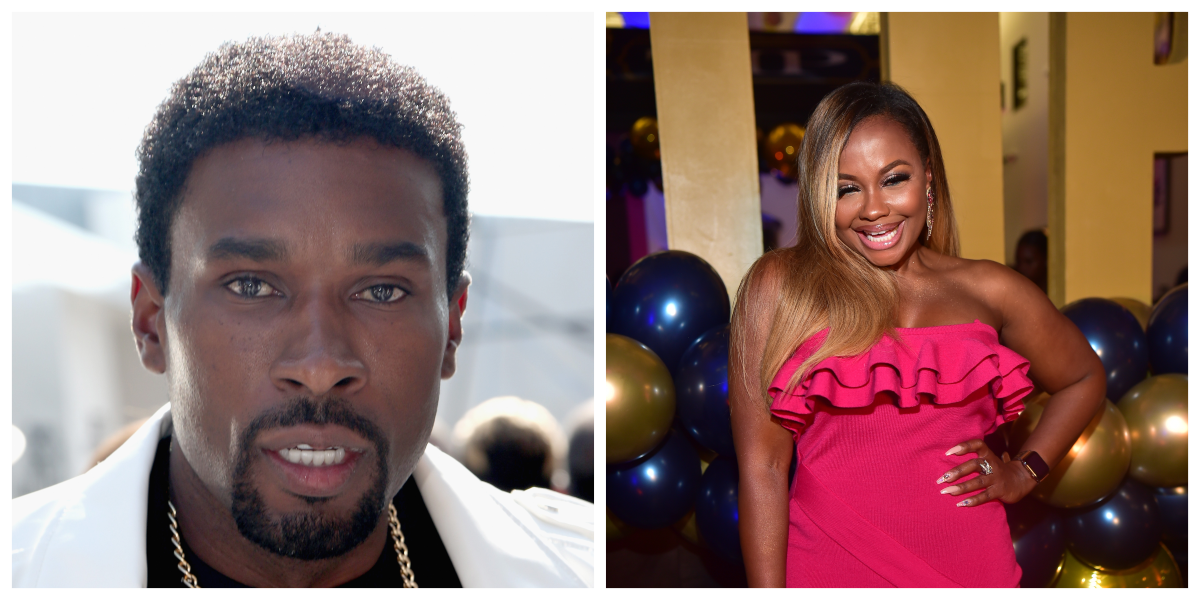 Willie and Shanda Taylor
The only married couple in the house, Willie and Shanda had to work through the aftermath of cheating. When not participating in Dr. Ish's drills, they fought but also learned how to confront their problems without anger.
In the penultimate episode, the hall pass excursion threatened to mess everything up. When out at the club, one woman asked of the guys were all married and he said, "We're not."
Fast forward to the lie detector results and Willie told the truth about wanting to be faithful. For Shanda, the question revolved around whether she could trust him moving forward. They didn't open the results. During the ring ceremony, they chose each other and in real life, these two are still together.
Toni and Kurupt
Sent home before the finale episode, Toni and Kurupt didn't get the opportunity to do the last few drills or take a lie detector test. However, judging from Toni's Instagram account, it looks like she may have broken up with her rapper beau.
RELATED: 'Marriage Boot Camp' Recap: Vado Gets Booted From the House
Hazel-E and De'Von
De'Von's final test at the club worked out well, but the lie detector test, not so much. Hazel-E wanted to know if De'Von was with her for "clout," and he said no. The test disagreed, and she didn't want to look at him.
She broke down in tears and railed against De'Von, saying he just wanted to be with her for her fame. De'Von insisted he's in love.
Her mother advised her to give him a contract during the ring ceremony and she did. Dr. Ish scolded her about about controlling him, but the two kissed and exchanged rings. As many fans already know, Hazel and De'Von are still together and just welcomed a baby girl a few months ago.
Tahiry and Vado
Vado didn't go to the club with the other guys and wasn't present for the test results, but he was asked if he was sorry for grabbing Tahiry. When it came to the results, Tahiry answered that she does not accept physical violence. However, the lie detector detected it as a lie.
She was handed Vado's results to read in private. She agreed to do the ring ceremony with Vado and gave a speech about standing up for herself, other women, and little girls. Tahiry then presented herself with a ring and never opened her man's results.
Vado was upset he came to the house for the process and ended up leaving. He did say he still loves Tahiry as his friend.
Phaedra and Medina
Medina was comfortable mingling with ladies at the bar and did some flirting in the previous episode. In the finale, this couple's lie detector test results showed neither lied. But Phaedra admitted she's not interested in a sexual relationship with Medina. She'd rather see more effort in other areas.
At the ring ceremony, Medina doubted Phaedra's readiness, and his ring box was empty. In a shocking turn of events, Phaedra had a ring for him. They agreed to end their romantic relationship and stick to friendship instead. Off camera, these two are friendly and comment on each other's Instagram posts.