'Marriage Boot Camp: Hip Hop Edition' Premiere: Fans Think Some of the Relationships Aren't Real
'Marriage Boot Camp' has some fans thinking there are fake relationships on this season's show with Phaedra Parks.
Anytime a reality series like Marriage Boot Camp premieres, viewers get suspicious about the couples. The same thing happens with Love & Hip Hop, 90 Day Fiance, or The Real Housewives franchise.
People question the authenticity of certain couplings and wonder if the cast members are there for genuine reasons, fame, or money.
The new season of Marriage Boot Camp: Hip Hop Edition premiered on July 2 and was quite entertaining for its first night. But fans raised an eyebrow at the legitimacy of some these relationships, especially the two listed here.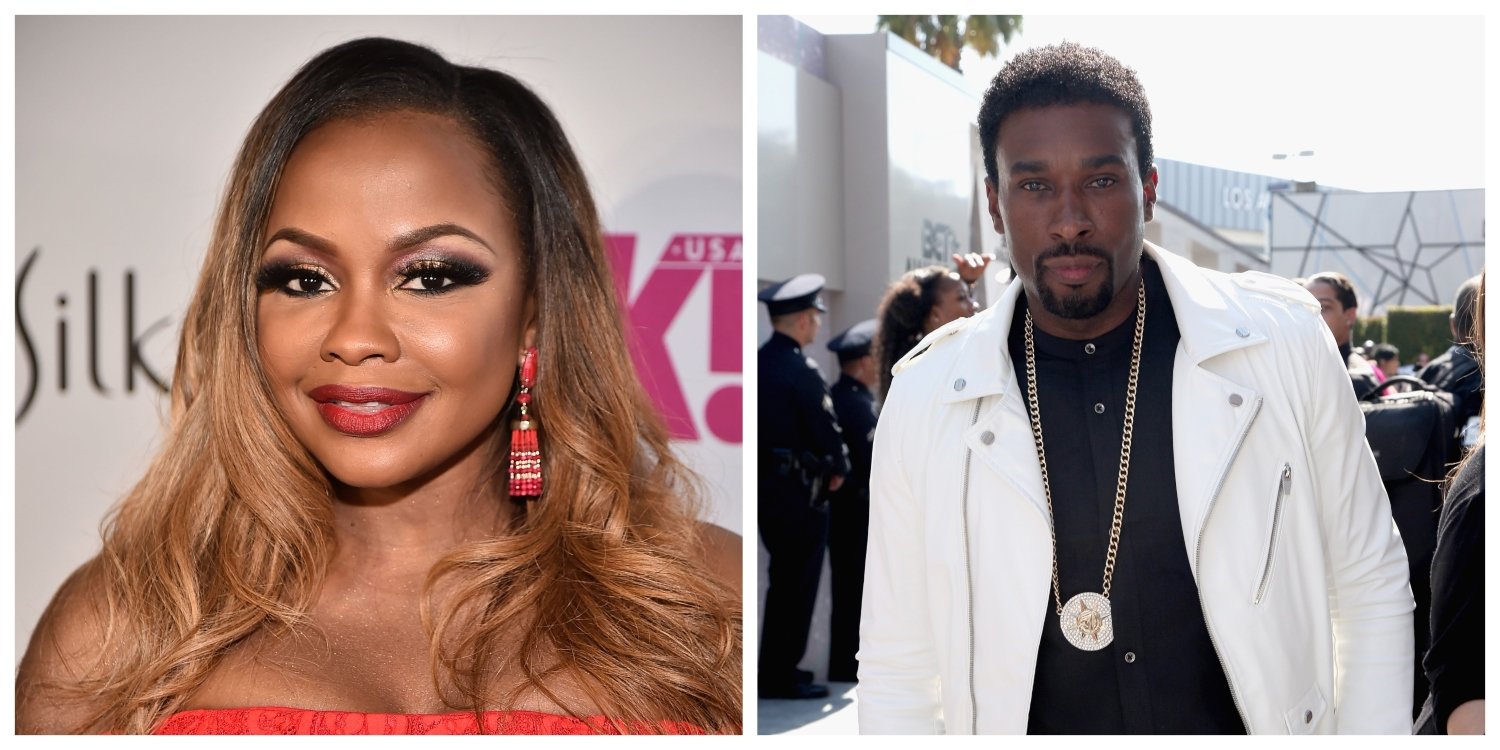 Tahiry Jose and Vado
Jose is known for her appearance on Love & Hip Hop: New York and her longtime relationship with Joe Budden. They were together for years and Jose was a mainstay on that show for seasons 3 and 4.
Budden even proposed to her on camera and she famously turned it down. She recently returned to the franchise as a single woman for season 10.
Knowing her backstory, fans were shocked to Jose on Marriage Boot Camp. According to her and Vado, they've been friends for more than a decade but dating for 18 months. Some fans think it's just for the show.
On Twitter, one person wrote, "Tahiry's fake boyfriend: 'ion wanna call her a groupie, but…' *calls her a thirst bucket instead*." Another shared her thoughts: "I get the vibe that Tahiry & Vado are not a real couple at all. Seem like 2 homies in cahoots to get a bag."
And there was this scathing comment: "Oooooooh, Tahiry… BABY, what IS YOU DOING??? You're this thirsty for a TV check? You went through a Rolodex of your friends with benefits, picked him and said 'Let's go on Marriage Bootcamp and pretend we're in a stressful relationship?'"
Vado didn't convince doubtful fans about the legitimacy of their union when he called his lady a groupie and thirst bucket either.
Phaedra Parks and Medina Islam
These lovebirds really struck up a stir on social media. Parks made her relationship with Islam Instagram official in 2019, but it seems like she still has her skeptics.
As excited as people were to see Parks return to TV, some were thrown off by her appearance on Marriage Boot Camp. Together for over a year, she and boo Medina Islam say they need to work through trust, intimacy, and communication issues.
But some folks think this isn't a real relationship. There was this stinging tweet: "Phaedra's rented this man for the show." Another viewer wrote, "Phaedra Parks is so much better than this show and this fake storyline is not working."
There are a few fans comparing her relationship to Kenya Moore's with Walter on RHOA, and those accusing her of being on this show for a check.
One person threw this out: "Phaedra was waving her perfect marriage in Kenya's face, making fun of her fertility, and saying she was peddling boyfriends. Now, look at this… some, obviously, fake public boyfriend just to get back on TV for a brief moment since she's still FIRED from #RHOA #MarriageBootCamp."
Both couples have their cheerleaders too
There are plenty of viewers on board for all the couples seen on this season of Marriage Boot Camp. Those familiar with Tahiry Jose's past with Joe Budden want her to find love, but the previews for this show has some worried about her future with Vado.
It looked like he may have choked her in one clip, and they don't like that he called her a "thirst bucket."
Parks has a reputation for dropping some of the best one-liners on television, and fans welcomed her back with open arms.
Compliments are raining down on her man Islam, and people want to know if she's going to open up to him in more ways than one. They are hoping she does with the help of Dr. Ish and Judge Toler.