'Married at First Sight': Amber Bowles Reveals Her New Man On Instagram; Fans Think He's an 'Upgrade' From Matt
Amber Bowles and Matthew Gwynne were never quite on the same page about their marriage on Lifetime's 'Married at First Sight' Season 9. Matt was allegedly faithful to Amber, and the couple ultimately decided to call it quits on Decision Day. Since then, Amber appears to have moved on with a new man, whom she recently debuted on Instagram.
Kindergarten teacher Amber Bowles and former basketball player Matthew Gwynne seemed to hit it off at first on Lifetime's Married at First Sight Season 9. The Charlotte, North Carolina couple was intimate early on in their marriage and appeared to be building a connection.
But the initial spark faded quickly. Matt, who had always been a bit of a player, went back to his old ways not long into his relationship with Amber. Pushing back against what he saw as his wife's clinginess, the Married at First Sight star stayed out all night partying on more than one occasion—leaving his wedding ring behind in the process.
Amber was heartbroken by Matt's behavior and tried to make things work, but the couple ultimately decided to split on Decision Day.
Matt and Amber recently sat down for an awkward interview with host Kevin Frazier on the Apr. 29 update special, Married at First Sight: Where Are They Now. They revealed that they still aren't even divorced and stormed off the stage without any resolution.
Still, even though she isn't technically divorced, Amber appears to have moved on with a new man. She recently debuted her new boyfriend on Instagram, and fans flocked to the post to let her know they preferred him to Matt.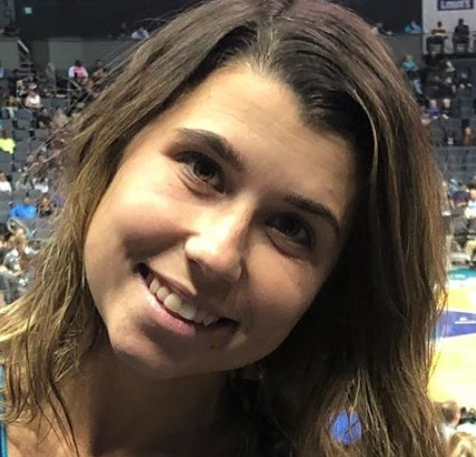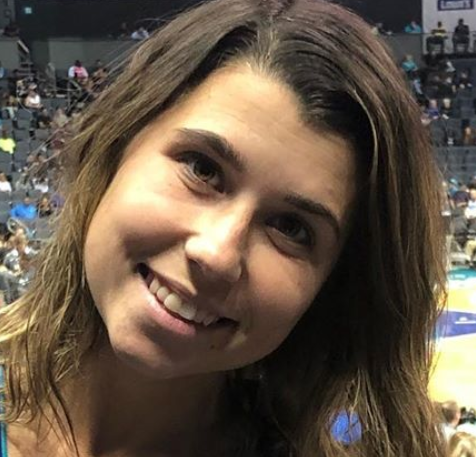 Amber and her ex recently had a tense reunion on a 'Married at First Sight' special
Matt and Amber revealed on Married at First Sight: Where Are They Now? that they're not divorced…or even legally separated, despite their mutual decision to break up at the end of Season 9. North Carolina law requires married couples to be separated for at least a year before they can file for divorce.
Amber wasted no time in sharing that there was no love lost between the former couple, telling Frazier that they "hated each other." Still, Matt refused to sign a separation agreement. Amber claimed she'd sent papers three times but had never had them returned.
"I know you don't want to be married, Matt," she snapped at her ex on the special. "You're just inconveniencing me so hard right now."
But Matt held firm and refused to sign an agreement, even with a notary waiting backstage to help them out. "I'm not gonna sign anything on a national TV show," he exclaimed. "I'm gonna have my lawyer look over it and handle it in a professional manner. There's a right and there's a wrong way to do things."
"Okay, well, I'm not trying to be professional," Amber retorted as she became increasingly agitated. "I'm trying to get divorced…We have no cordiality. I am not friends with you. So I want a f***ing divorce now."
Matt shot back, "All the more reason for me to wait, talk to my lawyer, and make sure everything's good before I sign anything."
When it became clear that Matt wasn't about to cooperate, Amber stormed off the stage in frustration. Her estranged husband followed closely behind, telling Frazier, "I'm about to kick it with an IG model."
Matt's soon-to-be-ex-wife seems to be living her best life
Despite her troubles with her ex, Amber seems to have found love. She told Frazier that her current boyfriend had changed the love game for her entirely.
"I really have met the perfect person," she gushed about her new man. "Honestly, he's the kindest, most patient person I've met. I needed this process to push me into maturing and growing so that I could have this relationship."
On Mar. 8, Amber took to Instagram to show off her new love (who goes by A. Wade, with the Instagram handle @a4wadej). "Happpppiest of birthdays to the kindest, most patient person I know," the Married at First Sight star captioned four sweet photos of the pair. "Our time has been an adventure, and I'm so thankful I get to be a part of it."
When fans asked questions, Amber quickly clarified that this was indeed her new boyfriend. "This is my boo," she wrote to one curious viewer. To another commenter, the middle school teacher wrote, "This picture is me and my boyfriend, he's the best!"
'Married at First Sight' fans flooded Amber's Instagram with supportive comments
Amber quickly became a fan favorite on Season 9, and Married at First Sight fans were thrilled to see her moving on from her soon-to-be-ex-husband. Most fans thought Amber tried her best to make her marriage work, and Matt wasn't faithful or mature enough to put in the effort alongside her. Viewers flooded the comments with support for Amber—and got a few digs in at Matt along the way, too.
"Yaaayyy you deserve a good man in your life. So happy to see this," one Instagram user wrote under Amber's post about her new boyfriend.
Another Married at First Sight fan encouraged Amber to keep embracing her sense of self-worth, writing, "I just finished watching Season 9 and I could not be happier with the decision you made! I'm so proud of you for realizing you're worth so much more! You definitely deserve better! You are a beautiful person and it's so good to see you have moved on."
Others couldn't resist comparing Amber's new man to her old one, and most viewers had the same opinion: She definitely upgraded. "The upgrade is REAL! This what you deserved all along!" one fan declared in the comments.
Another viewer agreed, exclaiming, "Soooo happy for you. And wayyyy better looking than Matt!! Total upgrade."