'Married at First Sight': Austin Hurd, Derek Sherman, and Mindy Shiben Speak Out About Their Marriages After Decision Day
The five couples on Lifetime's Married at First Sight Season 10 decided whether to stay together or get a divorce on Decision Day, which aired on Apr. 15.
Austin Hurd and Jessica Studer stayed together, as did Katie Conrad and Derek Sherman. Meanwhile, the other three Season 10 couples—Brandon Reid and Taylor Dunklin, Zach Justice and Mindy Shiben, and Meka Jones and Michael Watson—decided to separate.
In advance of the upcoming Married at First Sight reunion, which airs on Lifetime on Apr. 22, three of the Married at First Sight cast members gave exclusive interviews to outlets like In Touch Weekly, PopCulture.com, and Soap Dirt, each sharing some inside details about their marriages.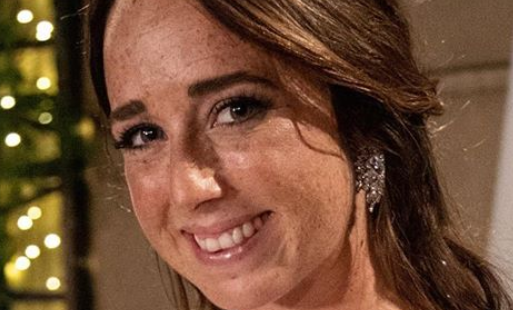 Derek claimed to feel like he was in a competition with Katie's ex-fling
While Derek and Katie chose to stay together on Decision Day, the young Married at First Sight couple seemed to have more than a few misgivings. Katie worried that Derek wouldn't be able to give her the emotional intimacy she needed, while Derek admitted he had "no idea" what would happen in the future between them.
What's more, the reunion episode sneak peek suggests that Katie might have cheated with her former fling (the ex who ghosted her but reached out just before her marriage, leading her to doubt whether she wanted to head down the aisle at all). In the sneak peek, Derek claims that Katie confessed to an affair with an ex.
In an interview with In Touch Weekly, the Married at First Sight husband opened up more about difficulties with Katie's ex. 26-year-old Derek admitted that he often had "doubts in his heart" and lost "patience" over the course of his tumultuous marriage with Katie before Decision Day, partly because of her ex.
"Katie's feelings for her 'ex' still played a major role in our marriage," 26-year-old Derek said. He added later, "I felt like … I was constantly being compared to him."
Derek said he tried to ignore "anything his gut told him" and just trust the process. He also said he knew why he was matched with Katie. But he admitted their marriage isn't (or wasn't, depending on whether they're together now or not) all sunshine and roses.
"However, there are still some things I'm trying to figure out, such as her unwillingness to support me in my dreams, our varying sense of humor and our inability to not argue every other day, LOL," Derek confessed.
Mindy said Zach's lies were the nails in the coffin of their marriage
Mindy and Zach were, in some ways, the most baffling Season 10 couple. While their wedding itself seemed romantic, Zach and Mindy never hit it off—despite Mindy's best efforts. Zach refused to do more than kiss Mindy once or twice, even on their honeymoon in Panama.
When the Married at First Sight couple moved back to Washington, D.C., Zach wouldn't move in with his wife or even spend much time with her. To top it all off, Zach talked with Mindy's friend Lindsay without telling his wife…and lied about it to boot.
In an interview with PopCulture.com, Mindy said that Zach's dishonesty was the final straw for her in terms of their potential future together. "The final straw was continuous deception," the figure skating coach said. "After finding out about Zach's relationship with Lindsay, I was so hurt and Zach convinced me that things were going to be different…Just days later, I found out he was still lying to me, specifically to protect Lindsay."
The 34-year-old added that she had to extricate herself from the relationship for her own dignity after that. "I couldn't keep subjecting myself to that kind of betrayal," she said—which is why she broke things off with Zach before Decision Day even came around.
As for her friendship with Lindsay, that's as dead as Mindy's marriage to Zach. "I do not speak with Lindsay at all anymore and I haven't asked Zach to clarify his relationship with her further," the Married at First Sight star confessed. "It's clear that they were both trying to deceive me and I just don't trust either one of them."
Austin said drama from other 'Married at First Sight' cast members sometimes made things awkward
In an interview with Soap Dirt, Austin offered his own thoughts about Decision Day, his journey with Jessica, and his castmates' many explosive fights.
The Married at First Sight star said he couldn't believe how much drama there was with other castmates on the show, admitting it sometimes made him uncomfortable.
However, Austin explained that it also made him thankful for the much more low-key relationship he had with his wife. "I couldn't imagine having as much drama as there was. It was hard to be around the drama," Austin said. "So yes, it did make me appreciate what we had all that much more."
The network engineer also said that his conflicts with Jessica were often easy to resolve, especially because they saw eye to eye on most topics. "It's easy to not have drama when you get along with your spouse," Austin said. "I also am pretty laid back and hate drama to begin with."
He also revealed that the only thing he was thinking about before Decision Day was if Jessica was meant to be his "forever person." Aww!