'Married at First Sight': Brandon Curses Out Yet Another Lifetime Producer Amid Fight With Taylor
Brandon Reid and Taylor Dunklin were at odds almost immediately on Lifetime's 'Married at First Sight' Season 10. Their marital troubles continued on the Apr. 1 episode, when Brandon took his frustrations with Taylor out on the Lifetime production crew.
Brandon Reid and Taylor Dunklin started arguing on Lifetime's Married at First Sight Season 10 as early as their honeymoon.
Taylor struggled to put up with Brandon's moodiness and hatred of the cameras, while Brandon thought Taylor's social media obsession and her alleged desire for attention from other men were turn-offs. What's more, Brandon argued bitterly with the production crew, often cursing at them and putting them down when they didn't give him time to himself.
On the Apr. 1 episode of Married at First Sight, "Fight or Flight," Brandon and Taylor fought again during a couple's retreat just before Decision Day with the three other remaining Season 10 couples (sans Zach Justice and Mindy Shiben, who had already decided to call it quits). Brandon and the Lifetime producers got into it yet again as well, prompting shocked reactions from many Married at First Sight fans.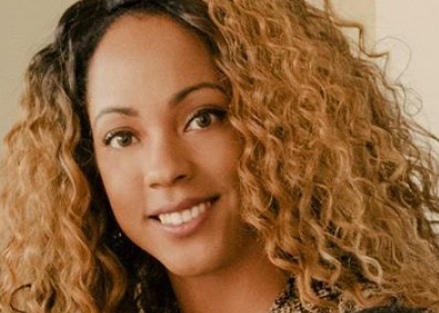 Brandon and Taylor fought about her night at a hotel room before he lashed out at producers
During the latest episode of Married at First Sight, Brandon revealed just before his final getaway with his wife that she'd spent the whole night out at a hotel room with people he didn't know.
"Yesterday, my wife, she decided to spend the night in some random hotel room with people I don't know," Brandon said during a diary cam session. "She decided to go hang out with a friend of hers. She said she was only going to be out for like, 30, 40 minutes. And I got a text from her the following morning, this morning."
The beer sales representative explained that Taylor never told him who she'd spent the night with, and that they hadn't addressed it yet.
"She basically apologized, she said she ended up falling asleep in this hotel room with two of her friends. We never discussed who this friend is, if it was a male or female," the Married at First Sight star claimed. "But I do want to address it at some point during the retreat, because I need some answers. Her story doesn't add up, and I feel like I'm looking like a damn fool at this point."
After clashing bitterly with Taylor about her night out with friends at the retreat, Brandon took his frustrations out on the Lifetime production crew. In an argument with a producer named Leif, Brandon said he needed more privacy. "I told you a few times, 'Give me a few,'" Brandon snapped at Leif.  
But the producer said he couldn't change the filming schedule just for one cast members. "And I voiced, since the first time I saw you, I will tell you when I can and cannot do something," Leif said. "And I voiced to you that I cannot make the cameras stop rolling. So, you don't want to talk to me, I don't want to talk to you."
That's when Brandon snapped and began to curse at the Married at First Sight producers. "I'll leave when I f***ing feel like it, a**hole," he told Leif.
"Okay, leave," Leif challenged him. "I'm not keeping you here." To his fellow producer, Leif complained, "I don't know what his problem is. He's trying to stare me down."
Brandon exploded, "Because you're a f***ing idiot! You're a piece of s***, man. You are." Of the female producer, Brandon shouted, "She's just as big a piece of s*** as you. I don't care about either one of y'all."
"You signed up for it, man," Leif responded calmly. "That's your problem."
"You can kiss my a**," Brandon snapped. "I'm just going to hang out here and be a f***ing a**hole for no reason."
The Married at First Sight star knelt down and seemed to get in Leif's face, almost goading him for a fight as he continued to mock him. Finally, the production crew walked away from the confrontation and continued to film other cast members.
Some viewers took Brandon's side in his argument with Taylor
Before Brandon's fight with producers, many Married at First Sight fans took issue with Taylor's behavior. Most didn't think she should have headed out for the entire night without telling her husband where she was going.
"I really hope Brandon and Taylor split," one Twitter user wrote during the episode. "Taylor wants to do what she wants and doesn't want to be questioned."
Other viewers thought the 27-year-old research scientist was immature and that she wasn't ready for marriage. "It's clear that Taylor doesn't want to be married and damn sure not to Brandon," one critic wrote on Twitter. "No married woman spends the night away from home unless she 'plans' to."
Another agreed, arguing, "Taylor is the most immature, self-centered person I have watched. I don't believe she wants a husband, she wants an admirer who will say, 'oh that's so cute' no matter how cutting and inconsiderate she is."
Other 'Married at First Sight' fans called Brandon out for his treatment of the production crew
Despite their criticism of Taylor, most Married at First Sight viewers thought Brandon's treatment of Lifetime producers was unbecoming and reprehensible. No matter what Taylor had done, fans argued, that didn't give Brandon the right to lash out at production—especially after signing up for a reality TV show.
"The whole situation with Brandon and Taylor is a mess," one Twitter user wrote. "I believe Taylor is lying but Brandon be doing the MOST. He's always being a diva and fighting with production."
Another viewer agreed, writing, "I was trying to be on Brandon's side but the way he talks to the production crew is disgusting!"
Yet another exclaimed after Brandon's shocking snit with producers, "Let that man go! Brandon's belligerent hostile as** doesn't need to be around. He's out here threatening production and sh**."